Easy To Use
The mobile applications give your staff members everything they need to be successful in the field. They can view their scheduled events, start and stop their services, review client and pet information, send optional messages with pictures and more!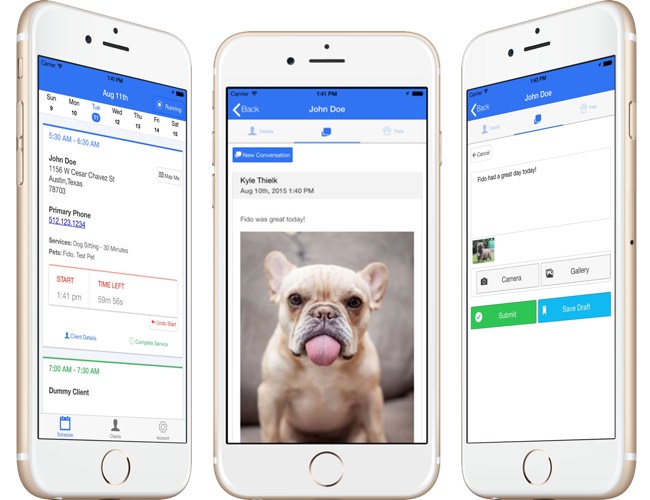 Configurable
Our mobile applications are very configurable. If you prefer to only capture the check-in/check-out time and not the GPS – you can do it! You can also customize whether clients have access to the time tracking or GPS data as well. You can even customize which information is shared with your staff on the mobile application event screen – whether that is access instructions, the event note, the doorman's name or more!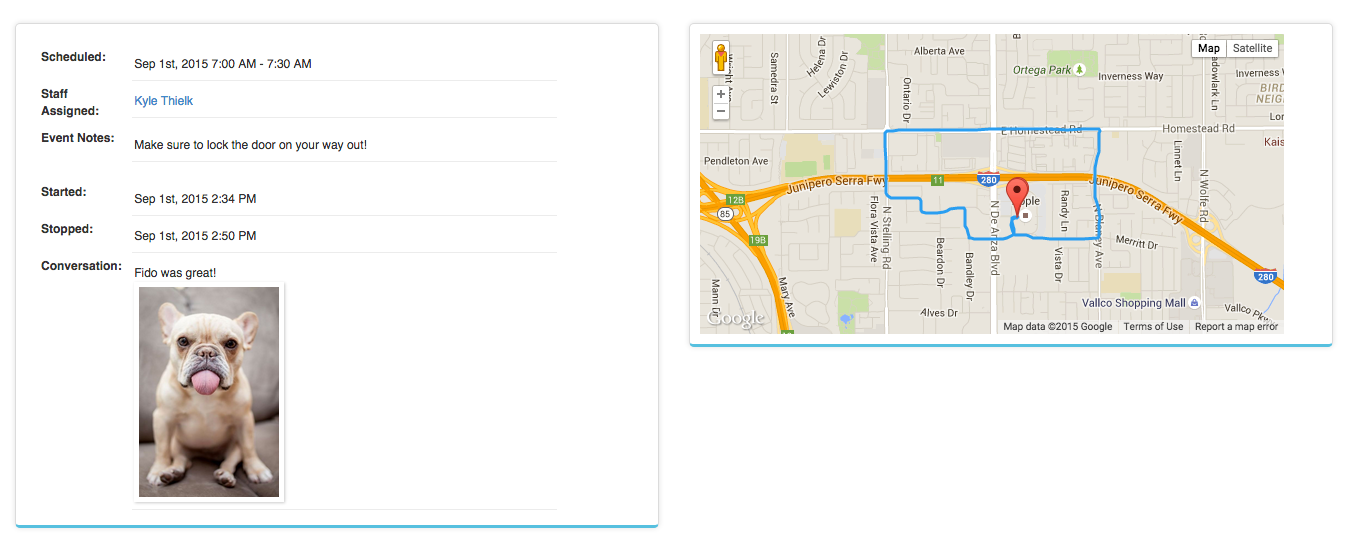 Available For Android & iPhone
The Time To Pet Mobile Application is available for both Android and iPhone. The fully native application is easy to use, designed to work on phones of all sizes and helps your staff do their job more efficiently. Find it in the Google Play Store and Apple App Store today!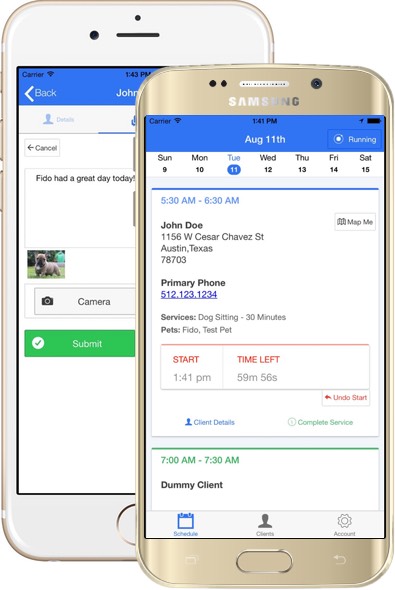 Want to See More?
We can you give you a full demo of Time To Pet, absolutely free.