View everything about your customers and their pets no matter if you are in the field completing visits, back in the office on your PC or vacationing on the beach!
Customer Conversation
Keep track of all conversations between you, your client and your team in one place! Time To Pet keeps a complete history of all messages sent back and forth to your customers. You can send messages right from your client's profile whether on your laptop or on the mobile app. Need to include a private message just for your team? Simply change the visibility of your note and only your staff members can see it. Messages can be delivered via email, text message or both!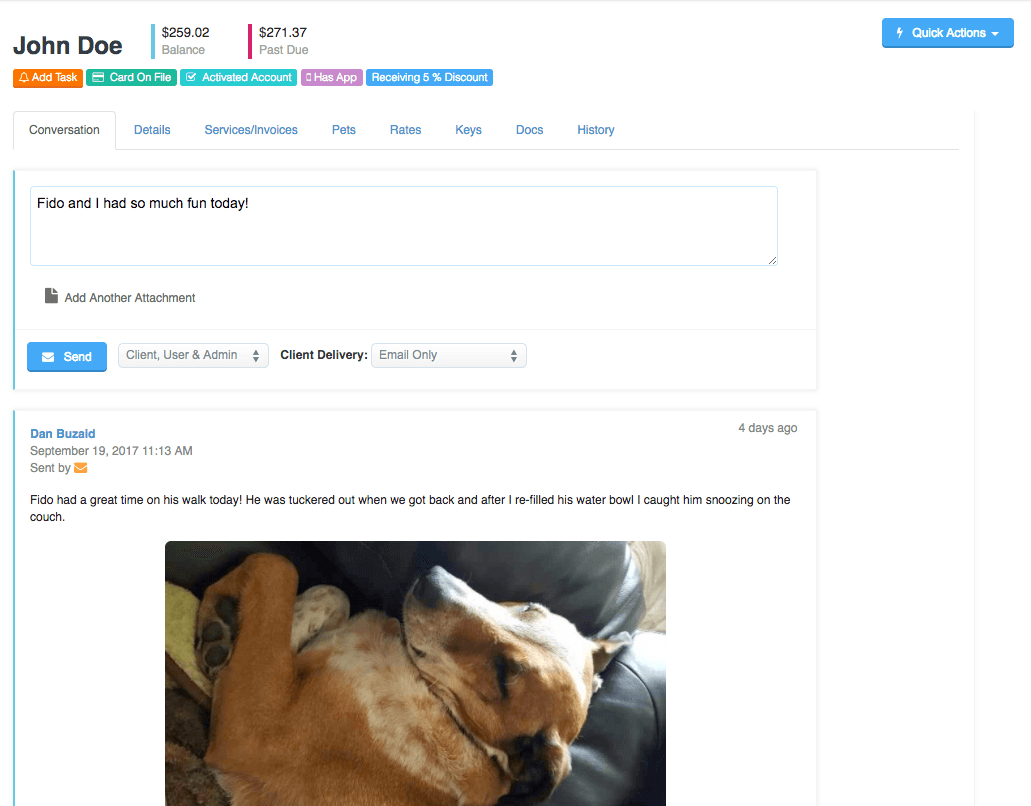 Client/Pet Information
Create custom fields and capture all of the data you need to! That includes basic information, emergency contact information, feeding instructions, leash location or anything your business needs. Your clients can update their own information as well. Whether they have a new phone number, a new alarm code or a new dog – your clients make sure you have the most up to date information available.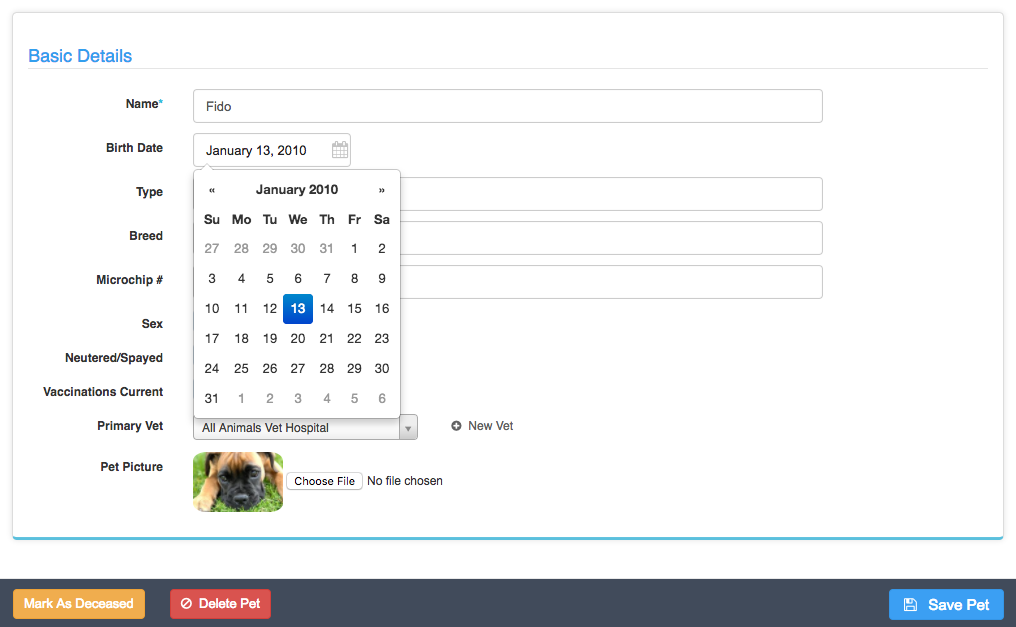 Scheduling
Scheduling services for your client's couldn't be easier! Your customers can request their own events or you can schedule services for them. All services scheduled for your customer are also kept in an easy to view and organized place. There is no limit to the amount of information Time To Pet will store for you so if your client has 10 years' worth of information – you can search, sort and filter to find the event you need!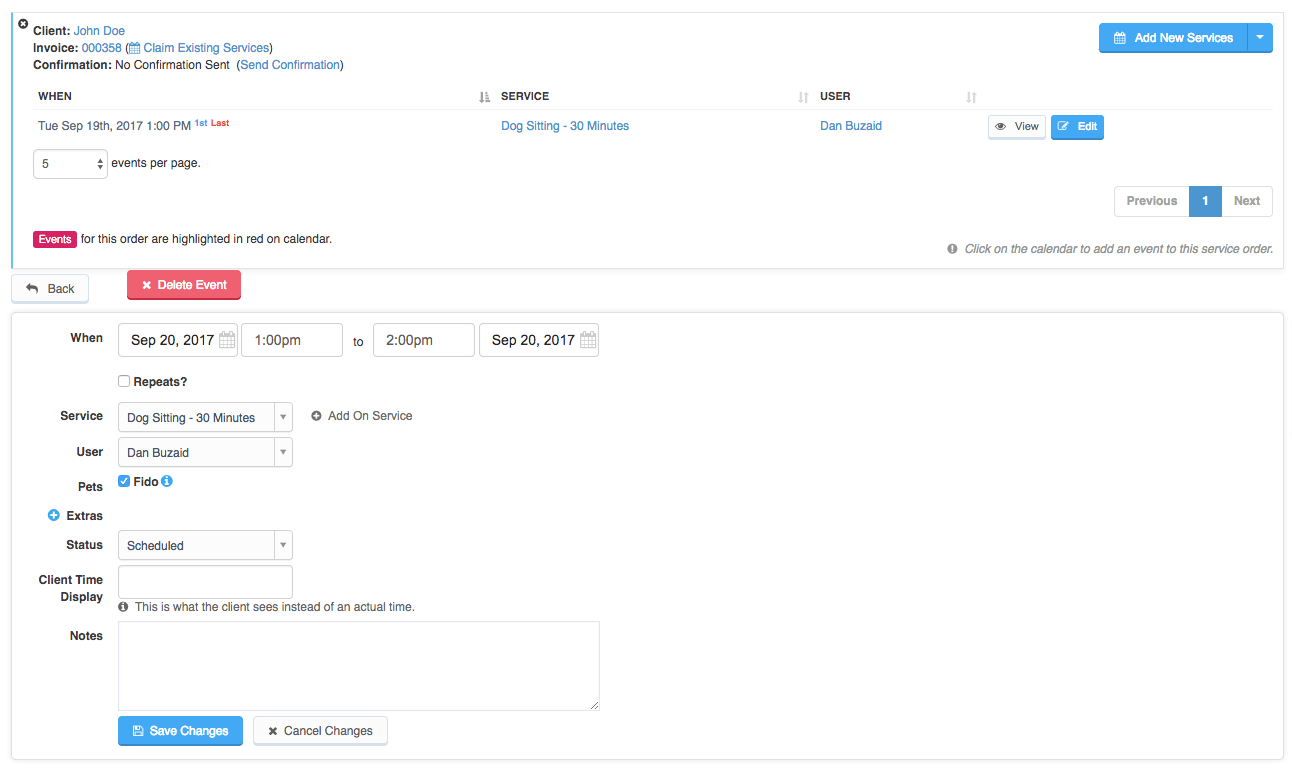 Invoicing
Time To Pet organizes all of your client's invoices in one place. Need to review an invoice from last month? Or want to make sure that next week's invoice is correct? Easy as can be! You can also email invoices, add payments or void invoices too. You can also integrate your Quickbooks Online account if you prefer!
Documents
Still have some paper documents? Time To Pet gives you a convenient place to store them! You can scan in and upload any number of documents to your customer's profile page and view them wherever and whenever you need to.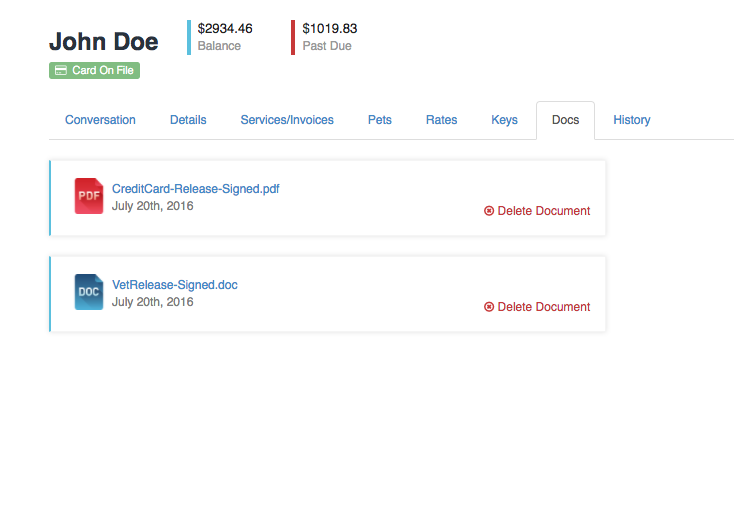 Client Portal
In Time To Pet - each one of your customers has their very own client portal. They can review all messages and pictures sent to them, update their information, review and request upcoming services, view their invoices and even make payments!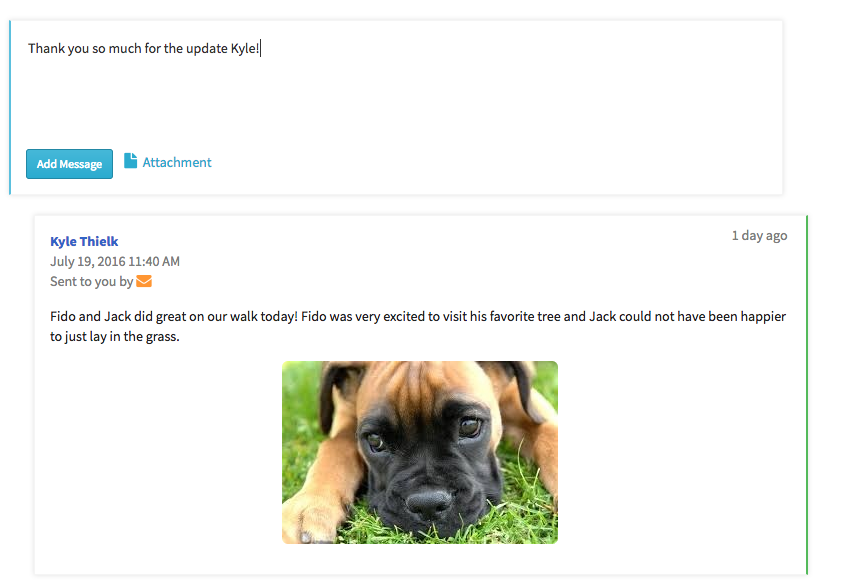 Want to See More?
We can you give you a full demo of Time To Pet, absolutely free.