Linked To Scheduling
No matter if your clients are requesting their own visits, you are scheduling for them, or they are a part of a template – all invoices are automatically created in Time To Pet. You can also approve events into an existing invoice or claim events from one invoice to another!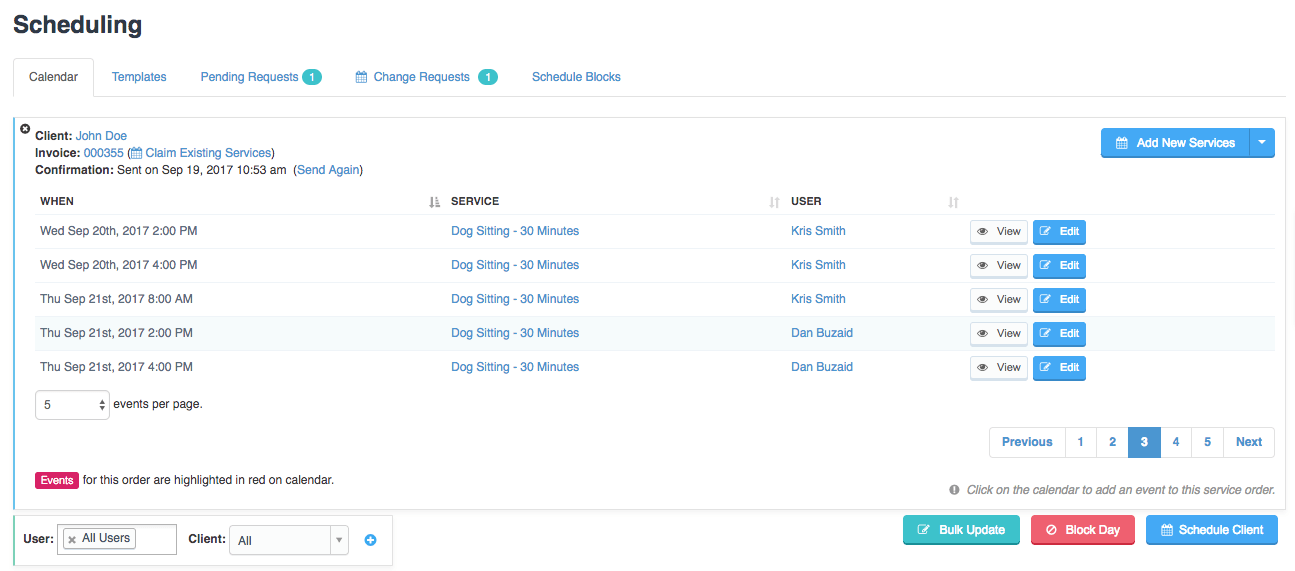 Bulk Invoicing
If you send all of your customers their invoices each and every Friday – Bulk Invoicing will email them in just a few clicks! Bulk Invoicing allows you to conduct invoicing activities in bulk – whether that is emailing invoices, adding a manual payment or running the card on file for your clients.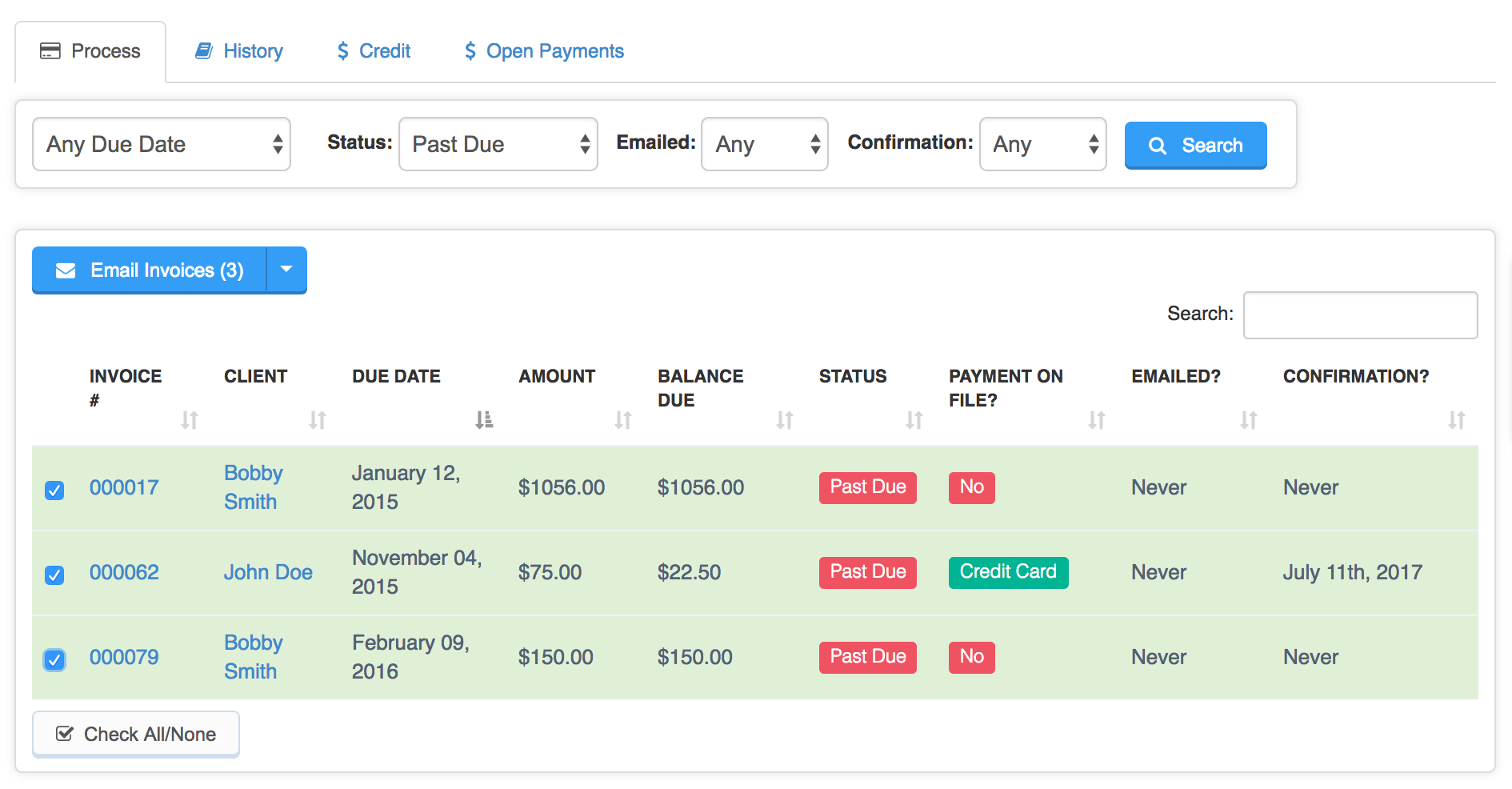 Payments
The purpose of an invoice is to get paid and Time To Pet makes taking payments as easy as possible! Payments are entirely integrated into our system and when you add a payment processor – clients can pay their invoices right from their client portal! If your customers have given you authorization – you can even initiate the transaction on their behalf!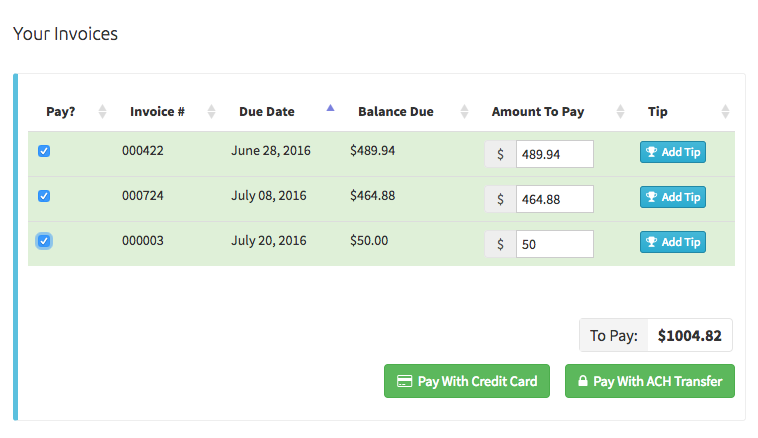 Want to See More?
We can you give you a full demo of Time To Pet, absolutely free.