Revenue
Time To Pet gives you over 10 revenue reports including Revenue Over Time, Revenue By Service, Top Clients and more! View these reports in Time To Pet or download them as a csv file.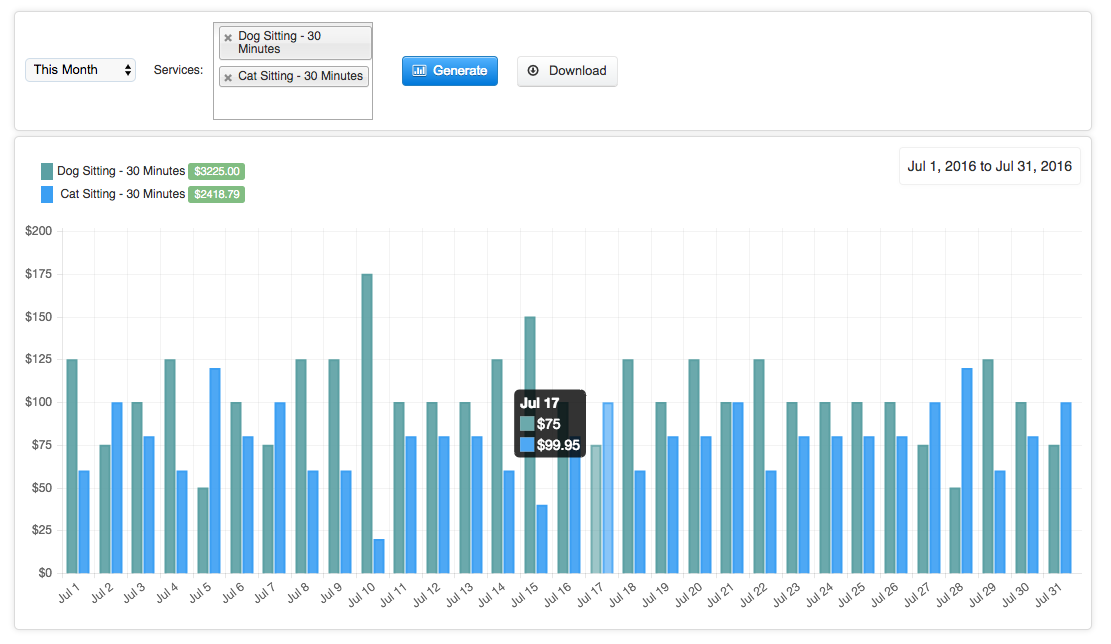 Payments
Need to see a list of all payments you received last month? Or how about just payments John Doe made last June? Time To Pet makes it simple to run custom payment reports including any sales tax that was collected.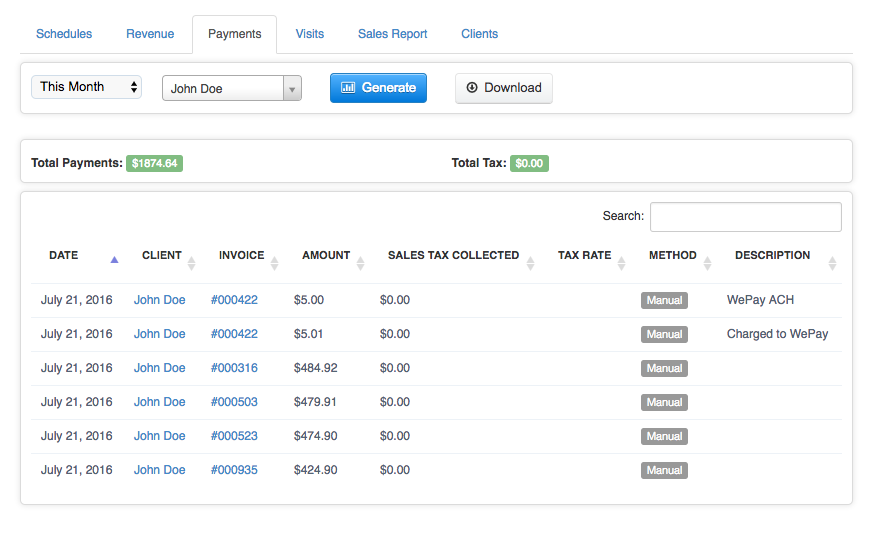 Visits
Time To Pet's visit report engine gives you total control over any type of report that relates to visits. Want to see one type of visit completed for one client by one staff member last year? Not a problem!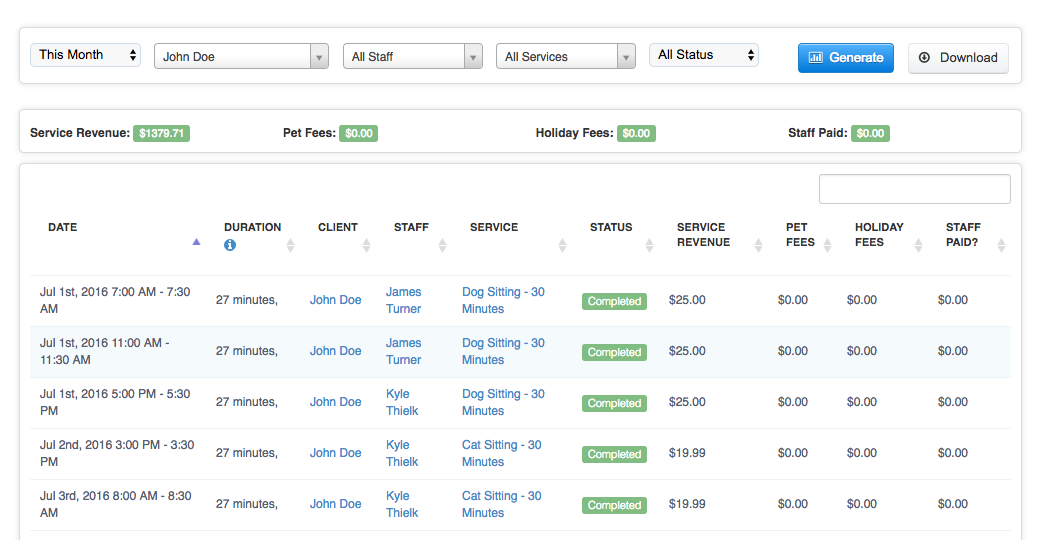 Clients
Clients reports allows you to download segments of your clients based on several different criteria such as zip code, active since or even clients that use one type of service.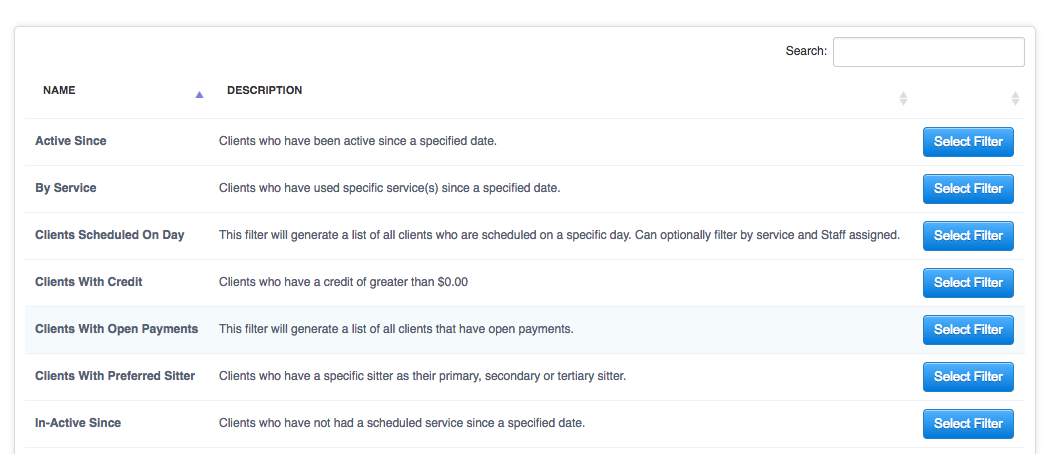 Want to See More?
We can you give you a full demo of Time To Pet, absolutely free.