Client Requests
Your customers can make service requests right from their client portal! You can then review, edit and approve the requests. An automated confirmation email is sent to your client and the visits are scheduled for you!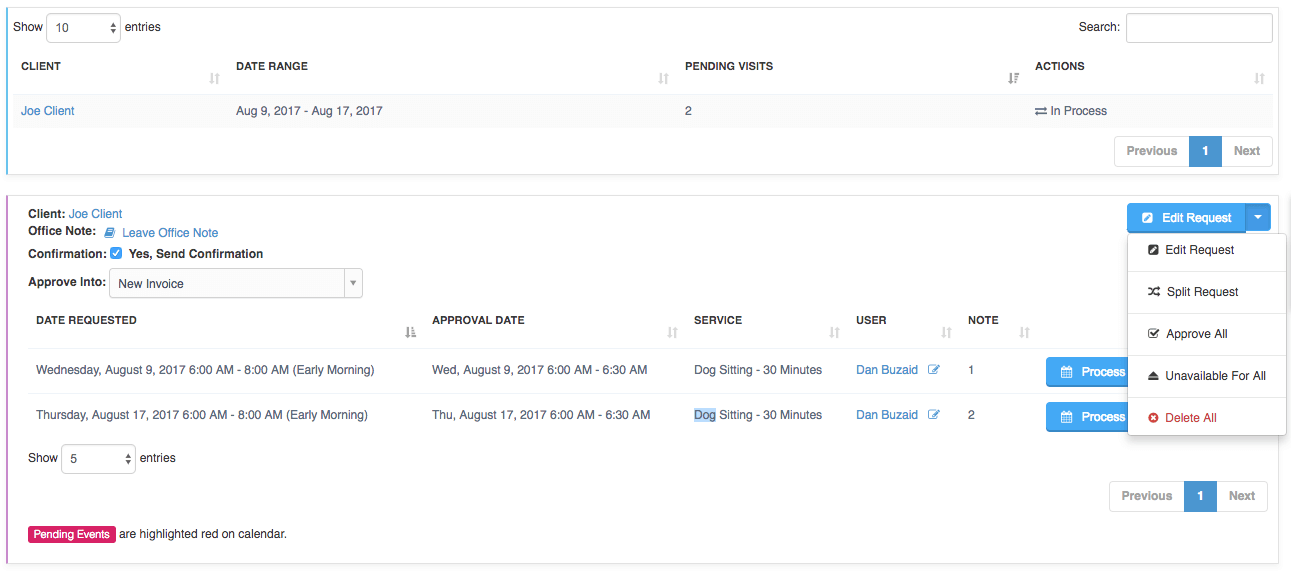 Regular, Recurring Customers
Automate all scheduling and invoicing for your regular customers! Templates allow you to create a set of services that is automatically approved and scheduled each billing period – whether that is weekly, bi-weekly, monthly or semi-monthly.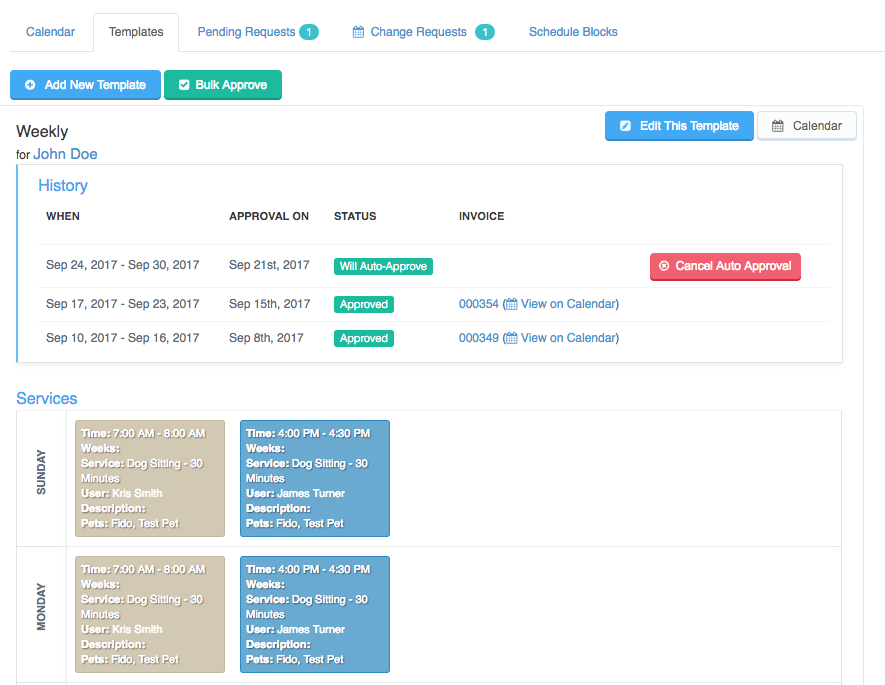 Schedule Trips
Does your client need services next week at 7am, 2pm and 7pm each day? Easily schedule intermittent services using the Schedule a Trip tool with just a few clicks!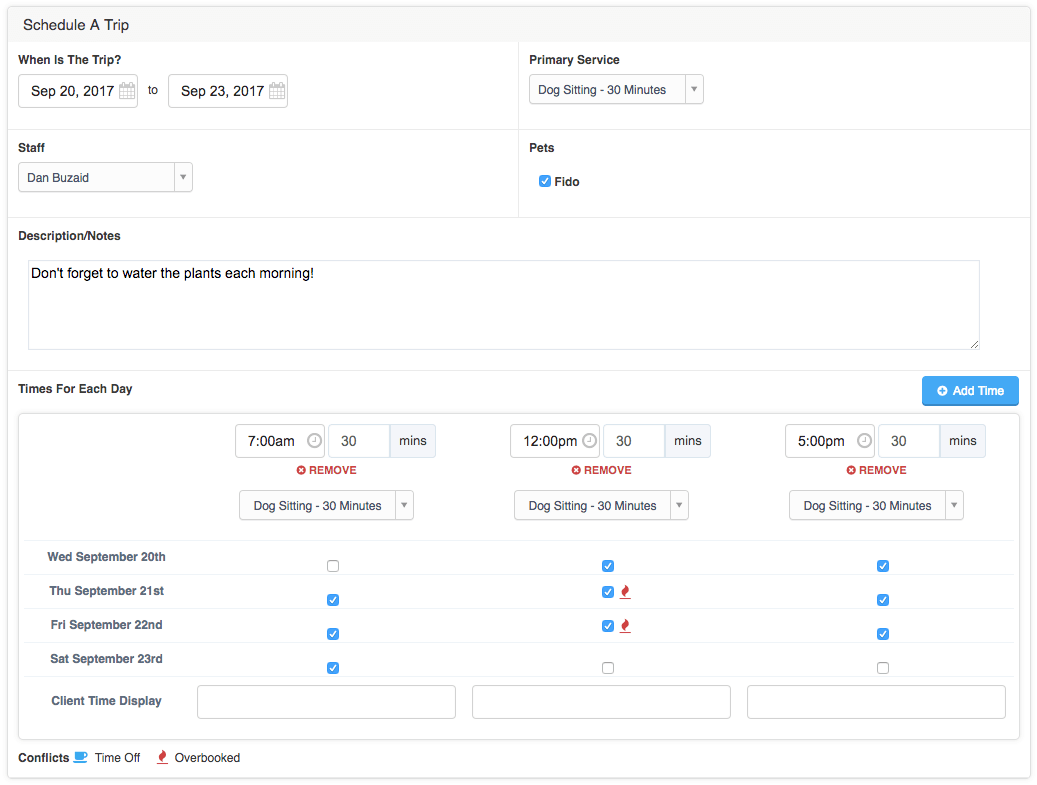 Generate Invoices
All scheduling is intrinsically linked to invoicing! That means whenever you schedule services for your clients – you are creating their invoice as well. No need to go back and count your completed events each month.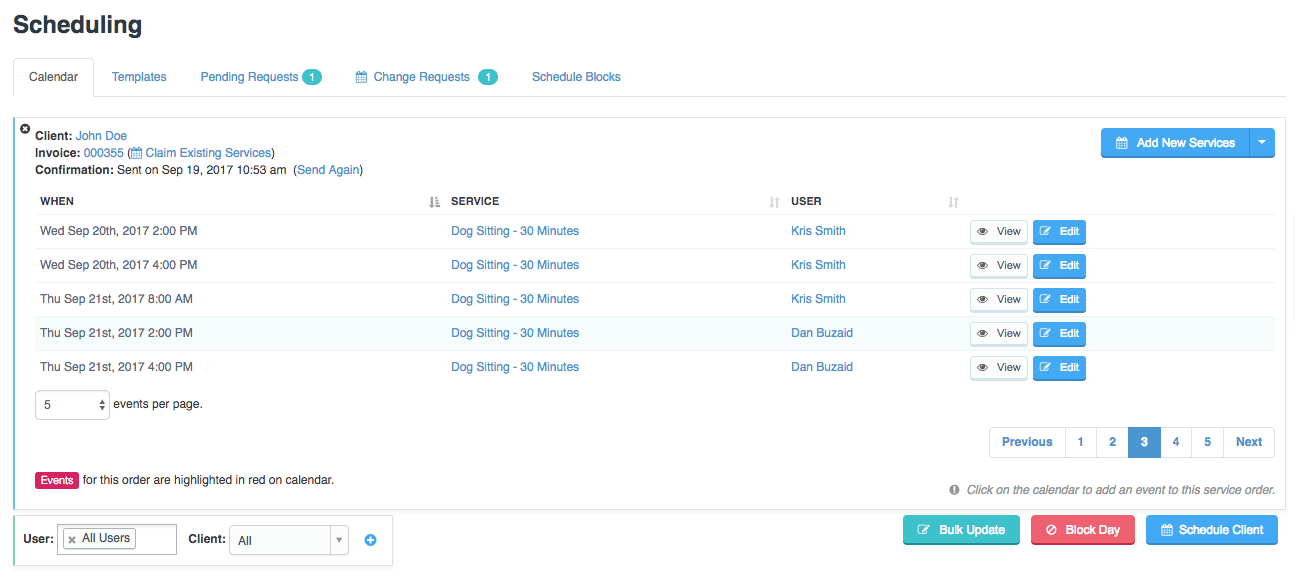 Want to See More?
We can you give you a full demo of Time To Pet, absolutely free.