Our last day of announcing new functionality includes three improvements to invoicing in Time To Pet aimed to make the process simpler and smoother for pet care companies.
Custom Line Items Now Supported When Connected to Quickbooks
We've made some major upgrades to our integration with Quickbooks Online. The most noticeable is that custom line items in Time To Pet are now supported when you have integrated your account with QBO. Need to charge your client for that bag of food you picked up? Now it's even easier to add that to the invoice.

PDF Invoices Include Payment Details
We've streamlined the downloaded PDF version of Invoices to now include all payment information associated with that invoice. That means if you print an invoice for your client but you've collected a down payment on their trip --- the payment information is clearly outlined at the bottom of the invoice.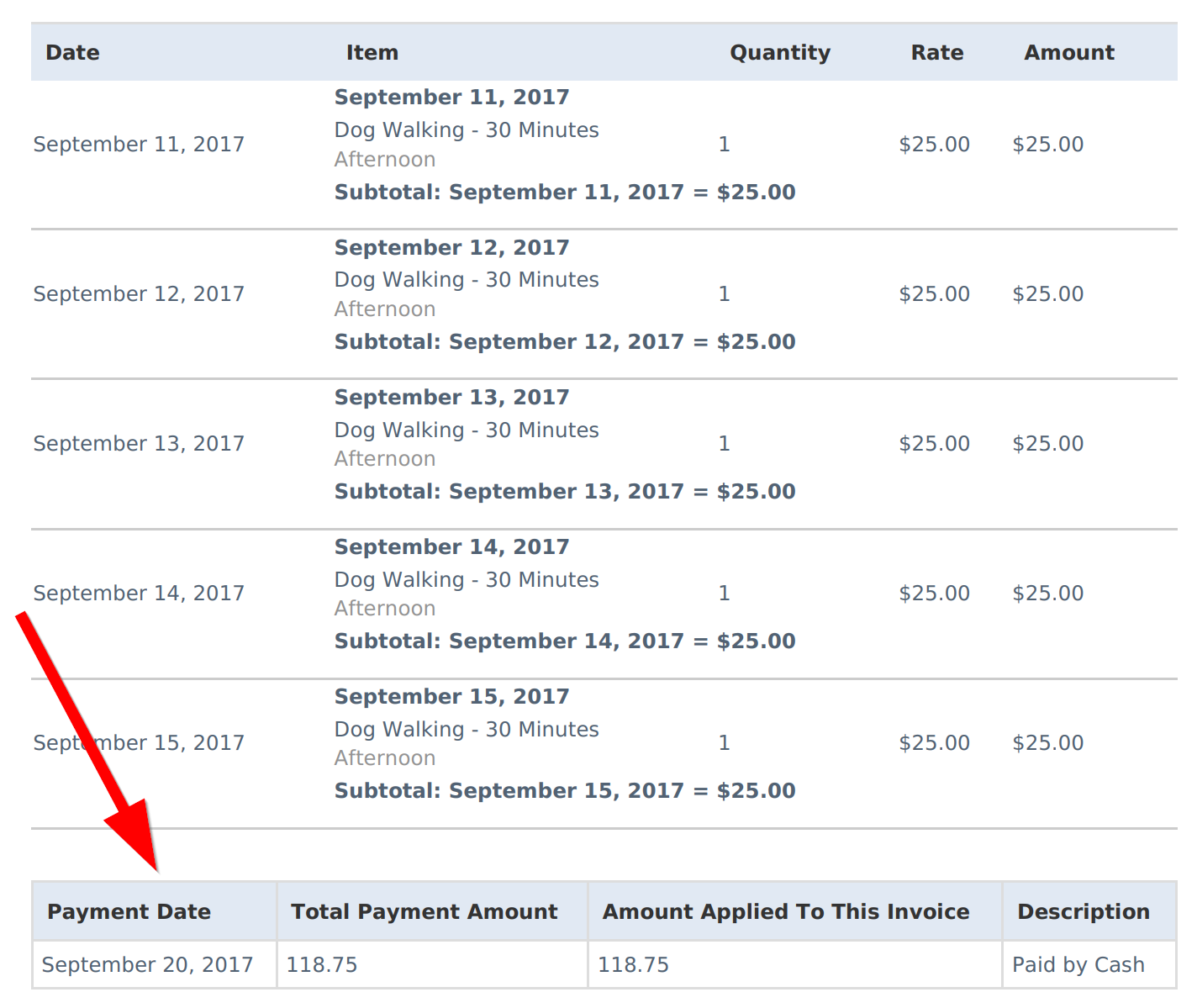 Sales Tax Report
For companies that collect Sales Tax, we've made the process of gathering info on your Sales Tax Collected even easier! Now when you navigate to the Payments Report (found in Reporting), just scroll to the bottom of your payments report. You will see a new box outlining all tax collected in each one of your Sales Tax areas as well as the total payments (not including tax) for those areas as well!

As always, we are constantly working on improving our system so be sure to stay tuned for future feature releases!