You didn't start your dog walking business to sit in an office
Time To Pet makes it so you don't have to.
There are clients to manage, staff to book, and lots of dogs to be walked. Not to mention sending updates and getting paid. Time To Pet makes managing a dog walking business easier by connecting all of the people in your company like your clients, your managers and your staff in one, simple to use platform.
Booking A Dog Walk Is Easy
Client App
Your clients expect a quick and easy way to book and pay for services. The Time To Pet client app is that with so much more. Clients can easily update all of their info, their pet info, review scheduled events and view and send message.
Communication
Clients can get their post visit reports in real-time via email, text message or push notification right to their Time To Pet app. They can respond to any of these to send a direct reply right back to your team.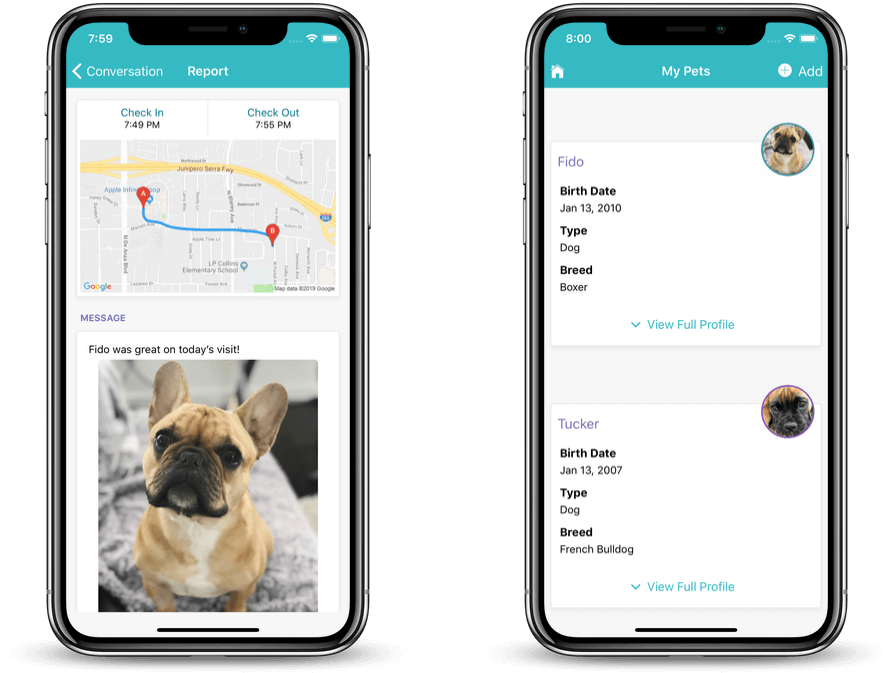 Automate Scheduling And Invoicing
Approving Requests
Approving a new dog walk request is simple. You can quickly assign it to a team member or to yourself. Create a recurring template for your weekly regulars and fully automate your business!
Invoicing And Payments
Invoices are automatically generated when events are scheduled. Clients can make payments via their app or portal or you can process their payments for them. You can process payments for all clients at once too!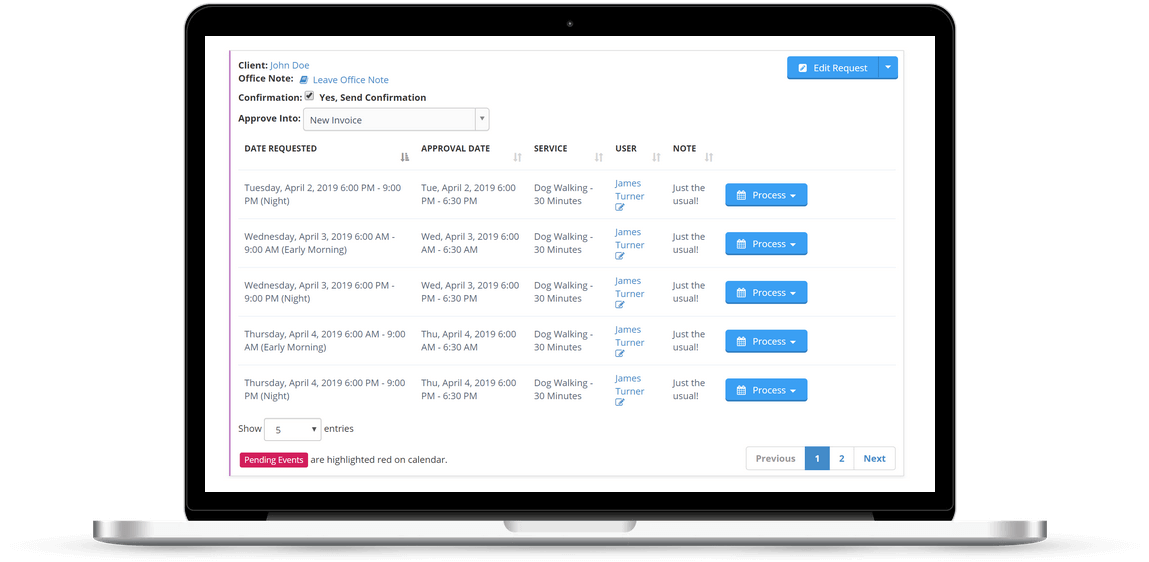 Improve Your Dog Walking Experience
Staff App
The staff app is complete with GPS and time tracking and allows your walkers to view all of their events, review the important client and pet information they need and complete events right from their smartphone.
Sending Updates
Your clients can get real-time updates from their dog walker including pictures from the walk, notes and a visit report card. GPS and time tracking data can be optionally shared with the client as well.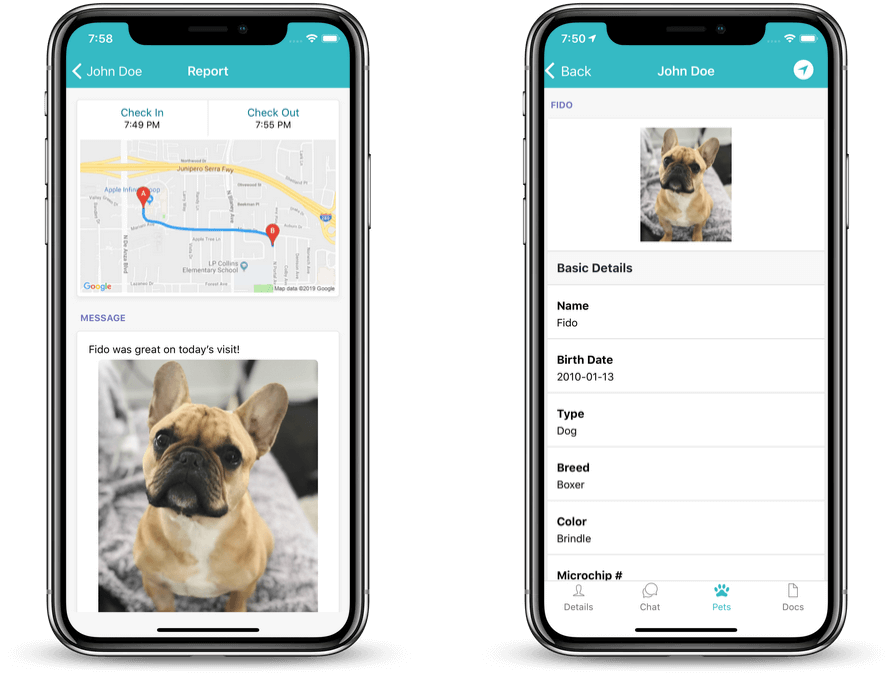 Customer Stories
Time to Pet has given back some of the time which had been previously bogged down with administrative tasks: billing, collecting client information and revenue tracking. It's easily saved me 10-15 hours a week...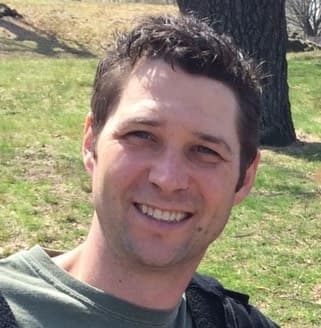 Tony H.
Luke DogWalker
I used to spend hours and hours on the weekends scheduling, invoicing and tracking expenses. After the initial setup I now spend under an hour doing my schedule for the whole week. That's including invoicing all of my clients!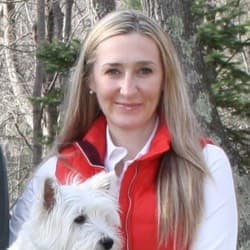 Katherine D.
While Away Dog Walking
Time To Pet has changed everything about my business. Primarily, it has helped me be more organized and provided me with a way to easily on-board new clients, take their requests, and schedule employees. Time to Pet is the app I've been looking for and I'm so glad I found it!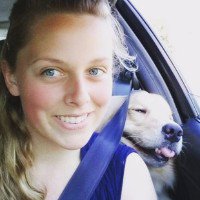 Kerylin M.
Dog Tired Adventures
Want to See More?
We can you give you a full demo of Time To Pet, absolutely free.