A complete guide with all the resources you need to start your own dog walking business - Updated for 2023!

Starting a new dog walking business can be very exciting and a little overwhelming. There is no denying the appeal of running your own business, being your own boss, and spending your days enjoying the company of dogs and pets. Deciding to start your dog walking business is a big step all in itself, but the follow-through is crucial when starting your new pet care company.
There are lots of iterations of dog walkers in the industry today. They range from large online companies using gig workers via a mobile application to deliver on-demand services, companies with large teams operating across several states, local pet sitting and dog walking companies that specialize in a single city, and even the teenager down the street that walks dogs after school.
This guide is for anyone interested in starting their own dog walking or pet sitting business. It includes all the resources you'll need to get up and running. The guide consists of practical knowledge that we have collected from years of working in the pet care industry, and with thousands of dog walking and pet sitting businesses. This is the most comprehensive guide to starting a dog walking business that you will find online, so feel free to jump around and discover the articles and lessons that are most useful to you. Also, remember to check back, because just like the dog walking and pet care industry, this guide will always be evolving.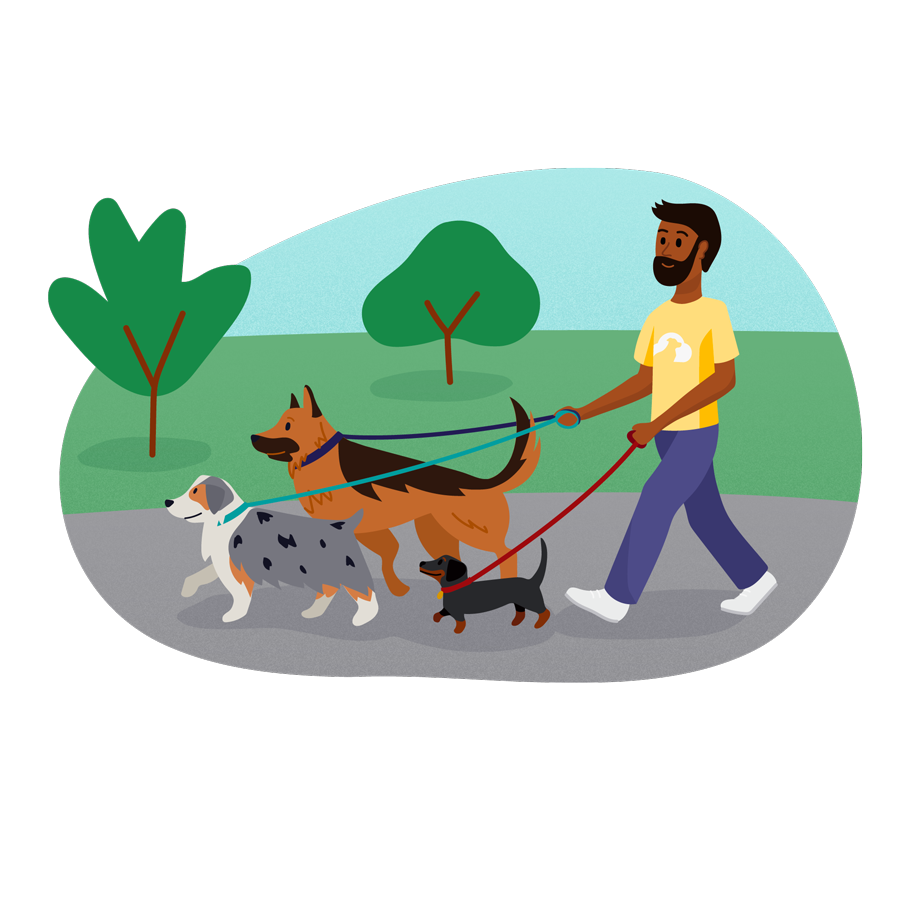 Starting Your Dog Walking Business
Understanding how a professional dog walker operates and runs a business will be incredibly valuable when planning your company. Here is a list of several key ideas that you should familiarize yourself with as you plan how to start your dog walking business.
1. What Does a Dog Walker and Pet Sitter Do?
You probably already have a decent idea of what a professional dog walker does, but many other considerations might not be as apparent. Above all other things, a professional dog walker is responsible for the safety and well-being of any animal in their care. This means being insured and bonded by a credible insurance company. It also means knowing how to handle pet first aid and emergencies.
You might think that taking care of pets for a living is a dream job, and it absolutely is, but there can also be a lot of challenges that come with starting a dog walking business. As a dog walker, you will always have a changing schedule and be working in different locations. On any given day, you might be out on multiple long walks, visiting different homes across town, and handling phone calls and bookings from clients. Every day will look different and present new and exciting challenges.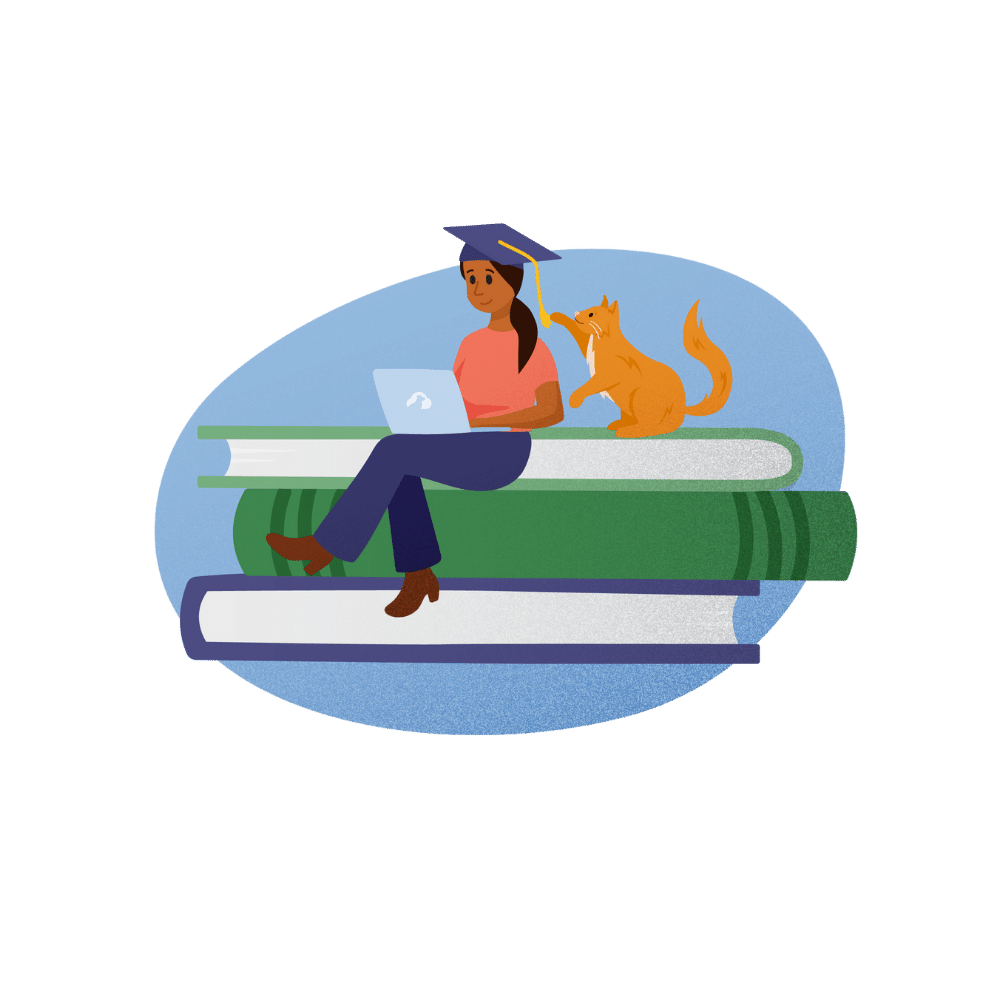 No matter what you are doing on any given day, it's important to stay professional. That means always showing up on time and professionally completing the agreed-upon services. You'll be like a mail-carrier, rain or shine; the job must get done! Having a pet care company will also involve working irregular hours and often holidays. Holidays are usually the busiest times of the year for pet sitters especially.
There is definitely a reason why people prefer having a local, reliable dog walker over using a novelty cellphone app. After all, pet parents trust you with their most beloved family members and expect professional and responsible pet care.
Resources:
2. What Services Will You Offer, Where Will You Offer Them, and How Much Will You Charge?
What pet care services you offer, where you offer them, and how much you will charge are the core components of how your business will operate and make money.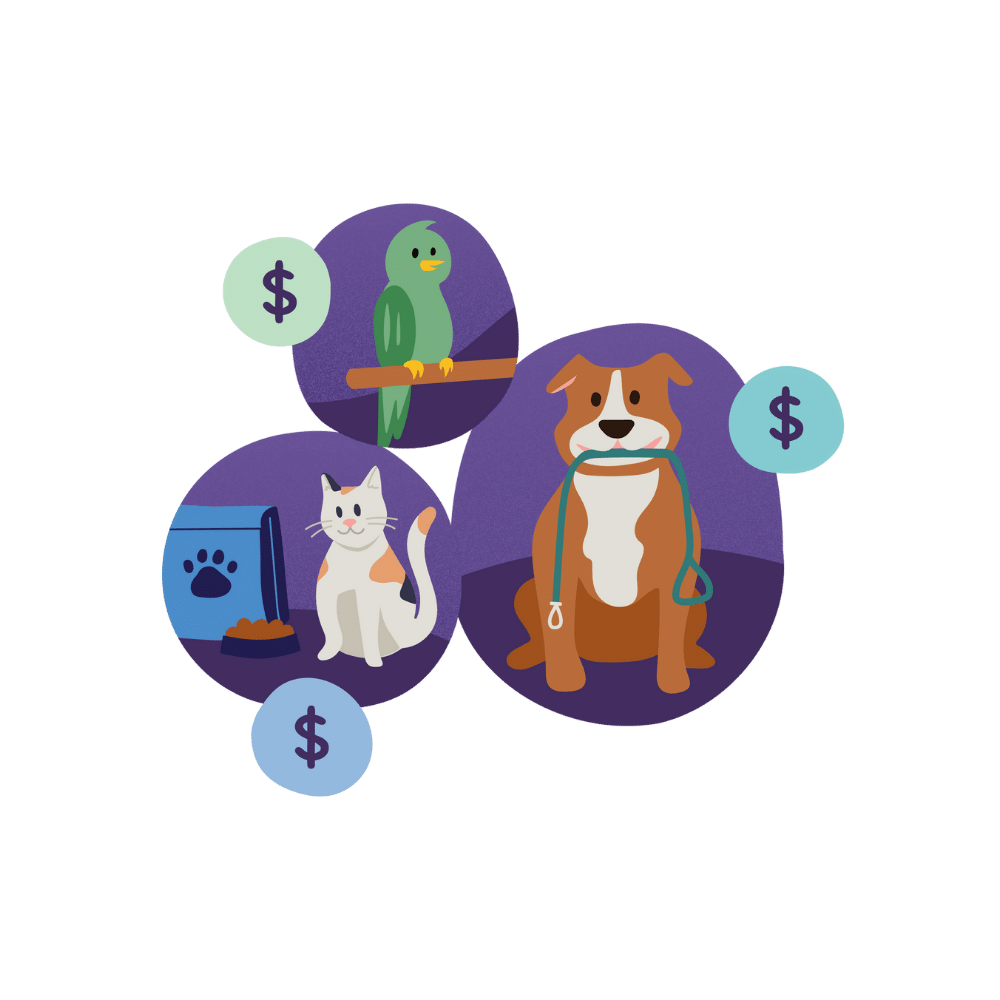 What You'll Offer
Deciding which services you will offer is an essential part of starting and growing your dog walking or pet sitting business. It really comes down to what type of animals you want to care for and what resources you have available. Do you want only to walk dogs? Can you do overnight stays at a client's home? Will you take care of cats?
We recommend keeping services as simple as possible. It can be easy to get overexcited and offer all kinds of services like cat sitting, dog running, dog walking, pet sitting, evening sitting, early morning walks, night walks, etc. You can always add more services later. Focus on being the best you can at what you offer.
While it's always better to keep it simple, you should still offer the services that suit your business and your goals the best. Here are some ideas for services to offer:
Dog walking
Dog running
Dog hiking
Dog park visits
Training
Pet sitting for any animal type or time duration
Overnight stays
Emergency visits
Medications and/or vitamins administered as needed
Cat litter cleaned
Plants watered (indoor and outdoor)
Mail and newspaper collected
Pet waste clean up
House and home security checks
Individualized, customized dog (and cat) exercise programs
Pet food pick up and delivery
Pet taxi
Pet wedding attendant
And much more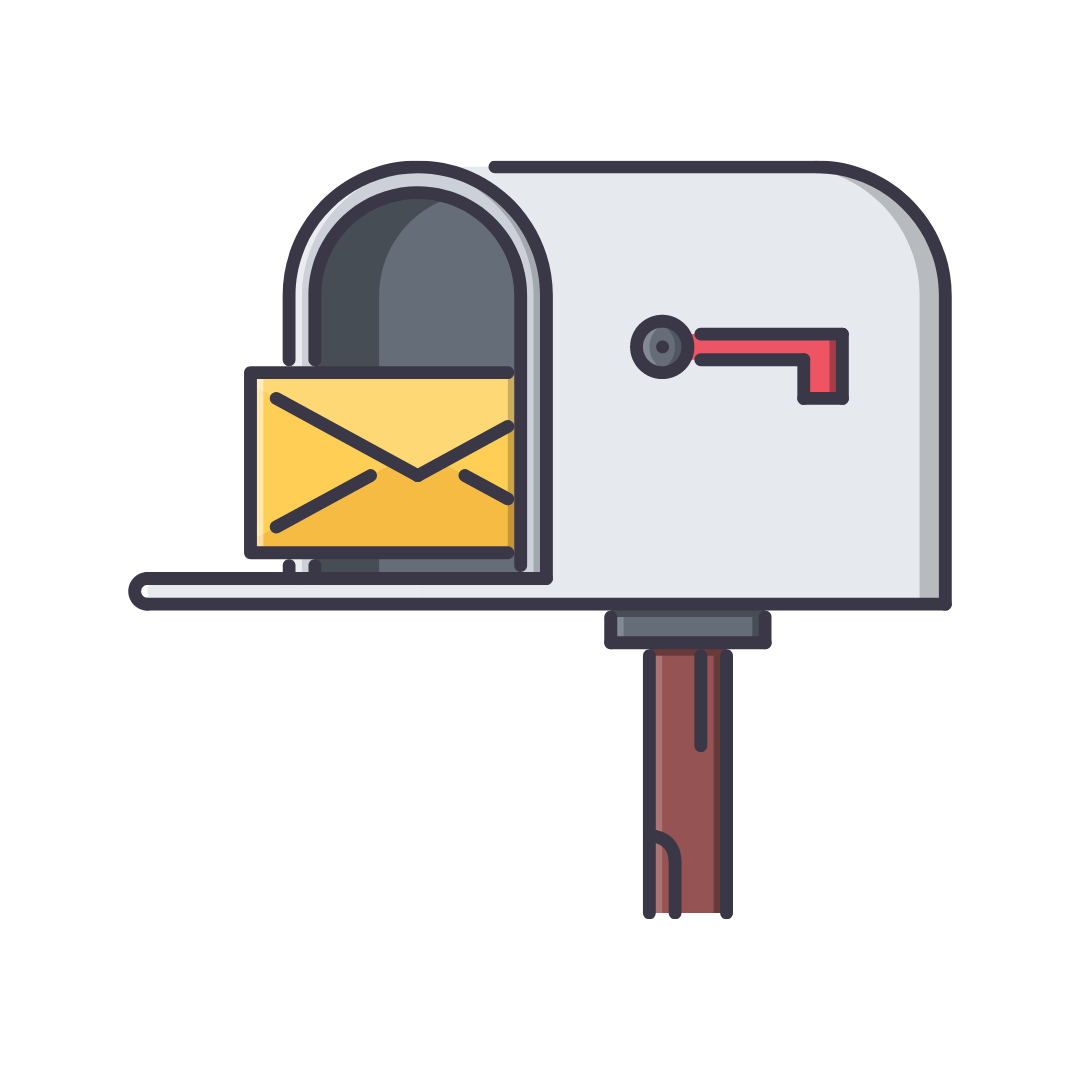 Subscribe To Our Newsletter!
Our monthly newsletter is full of free resources, pet care industry news, and much more!
Where You'll Offer Your Services
Deciding where you will offer your services is a vital ingredient when starting your dog walking business. Where you live will be a significant part of deciding where to provide your dog walking services. If you live in a big city like Los Angeles or New York, it won't make sense to try and service the whole city. You want to spend your time taking care of pets, not driving across town all day. A lot of dog walking companies will take any client who wants to hire them when just starting their business. Overextending yourself will only leave you exhausted and stretched too thin. The best way to grow your service area is organically. Start small and grow with your clients' needs and your own capabilities. You might quickly realize that it's time to hire additional walkers.
If you live in a more rural location or small town, it might make sense to service several areas and zip codes. Always make sure you are calculating travel time and additional expenses when taking on new clients. It might seem like a good idea to accept any job you can get when starting, but as we mentioned above, it might stretch you too thin and impact your ability to provide exceptional service to clients you already have.
You'll also want to consider your competition and where they are offering services. Market research will be beneficial in deciding on your service area. If you live in a densely populated area with lots of demand (and little competition) for pet sitting or dog walking — you might service a smaller area like your neighborhood. If you see demand decrease and the supply (the competition) increases, you may need to start expanding your service area. Please do your research to see what the competition is like and what areas they are servicing. Maybe there is an underserved area nearby that has a high demand for pet care services. Understanding what other companies are providing can also help you decide what services to offer.
How Much You'll Charge for Your Services
How much should you charge for dog walking and pet sitting? Price is often a deciding factor when clients are looking to hire a pet sitter or dog walker. It is also likely to be one of the first things that a potential client will look at when visiting your website. That is why you need an easy to understand pricing structure. Make sure your prices are clearly stated on your website and are easy to understand. You will be more reliable, and clients will know what to expect, which leads to fewer misunderstandings about rates.
Time To Pet has created several free calculators to help you calculate your rates based on where you live and what services you offer.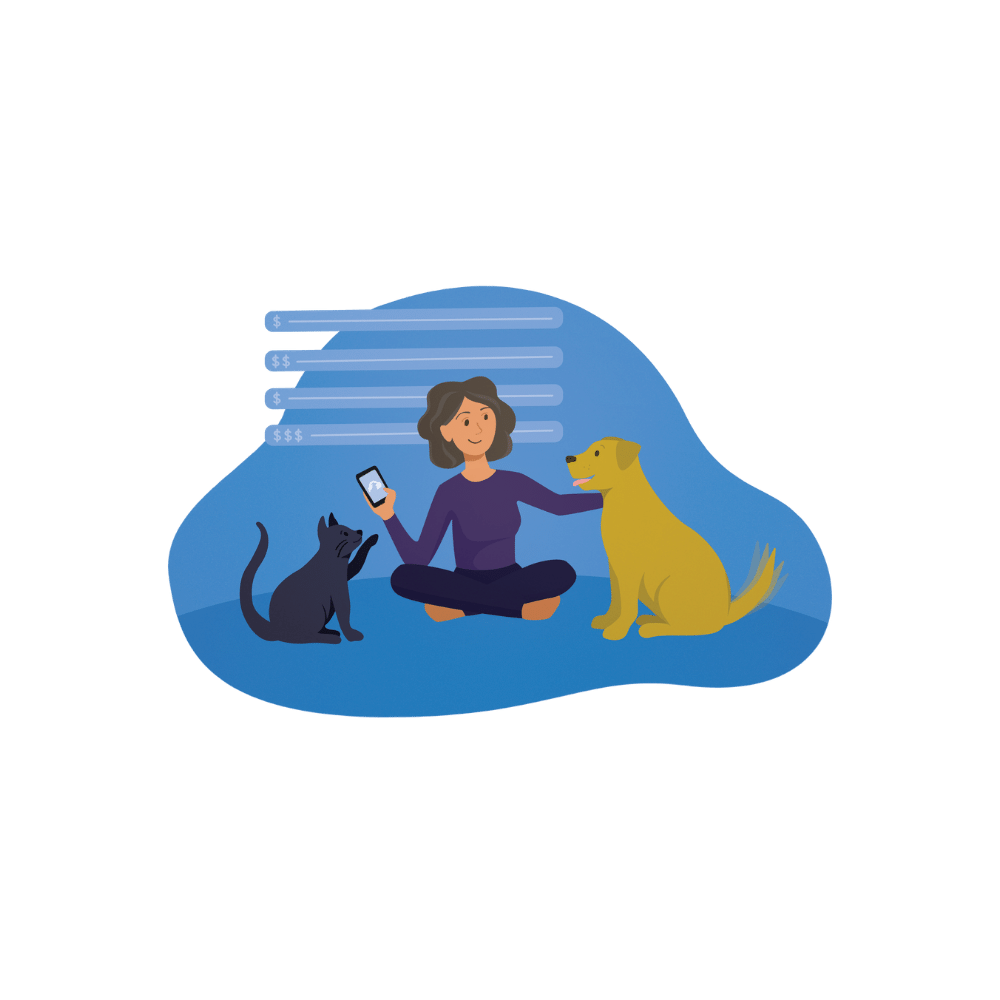 The key ingredients for deciding what to charge:
What services will you offer? Remember to try and keep it simple. It could be as straightforward as offering 30-minute, 45-minute, and 60-minute walks. Then you could also provide home visits for the same amount of time and the same rate. If you see another type of service gets requested often, then you can easily add it to your list of offerings.
Where are you located? Where you live is a very significant factor in deciding what to charge for your pet care services. Using our calculator tool, you can see what the average cost for services are in your area. You most likely do not want to be the cheapest service around, but you want to remain competitive.
What is your competition charging? Do your research. Look at your competition and see what others across the country in similar-sized cities are charging. Check out our free rate calculators for help coming up with rates for different services. It's also a good idea to decide how you will position yourself compared to your competitors. Will you be a luxury service? Do you have special medical qualifications? Do you offer extra value with a software like Time To Pet?
What are your expenses? If you have any employees or workers other than yourself, you will need to account for their pay. You should factor in labor, insurance, gas, marketing, materials, and any other miscellaneous expenses. Your profit is not what you make from each event, but rather your revenue minus your expenses. Make sure your rates cover your business expenses with something left over for profit.
How much do you want/need to make to sustain your workers and business? This can be one of the most overlooked aspects of setting your rates. You need to make sure that at the end of the day, your business is generating enough profit for you to have a sustainable business.
Resources:
3. Startup Costs for Starting Your Dog Walking Business
How much will it cost to start your dog walking business? Luckily, starting a dog walking business is relatively inexpensive compared to starting other businesses like opening a restaurant. It's possible to get started for less than $500 if you are really operating on a shoestring budget.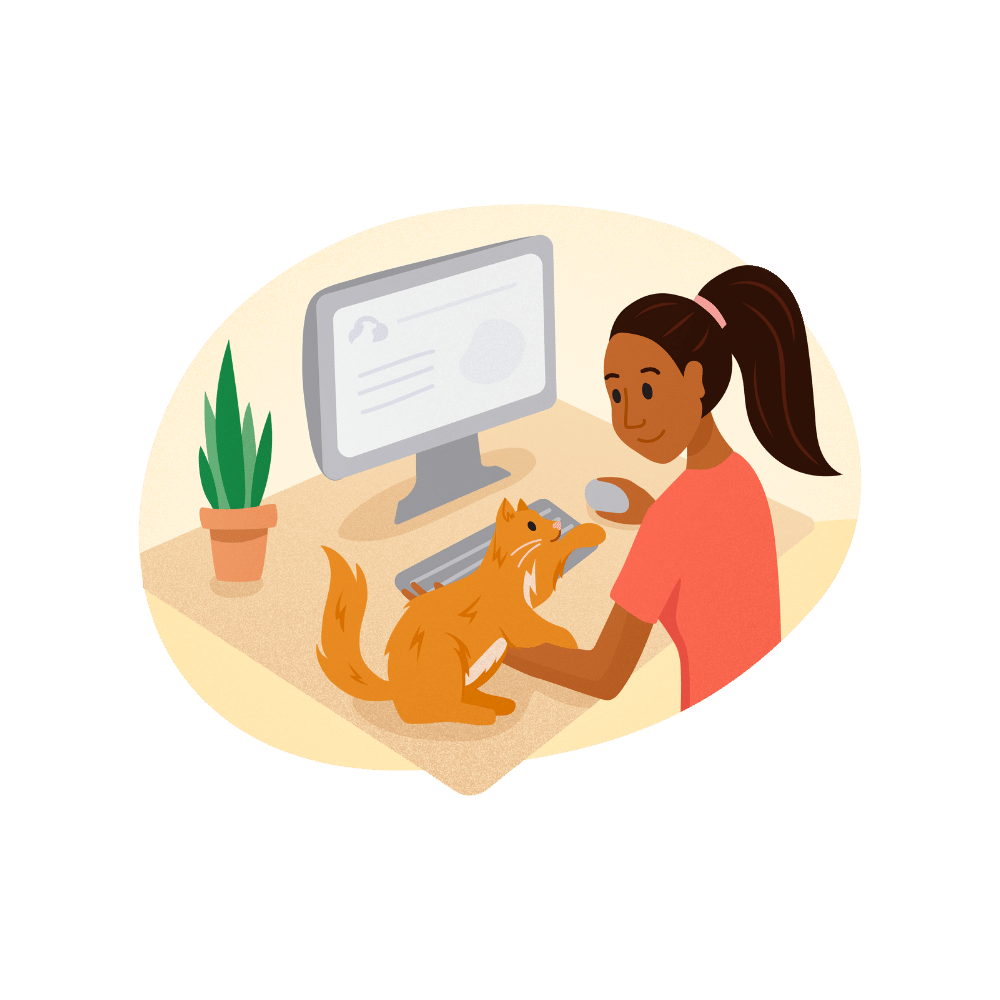 Costs of starting a dog walking business:
Registering Your Business as an LLC or DBA— $10 to $500+
When starting out, you'll need to decide which type of legal structure your dog walking business will be. The two most regularly used structures are LLC (Limited Liability Company) and DBA ("Doing Business As"). Both structures allow you to operate your business under a name other than your legal given name. You can also open a bank account under the name of your business. Legalzoom has more info on both types of business structures--after a little research, you'll be able to decide which is right for you. The cost will vary depending on the type of business structure you choose and where you live. An LLC will be more expensive, but it will also provide more liability protection.
Opening a Business Bank Account — $0 to varies
It's probably a good idea to have a separate bank account for your dog walking business. It will help you keep track of expenses and account for taxes at the end of the year. NerdWallet has some helpful info on choosing the right bank account. The Small Business Administration also has a lot of useful information on the subject.
Obtaining a Business License — $0 to $400+
Depending on where you live, you may or may not need a business license. The Small Business Administration has helpful resources for what you might need in your state. You'll also need an Employer Identification Number (EIN). It's free to register for an EIN on the IRS Website.
Joining Professional Organizations — $0 to $300+
Joining a professional pet care organization is definitely not mandatory. Still, it can provide you with many benefits when starting your business. The two most prominent organizations are the National Association of Professional Pet Sitters (NAPPS) and Pet Sitters International (PSI). Membership fees and application fees vary. Both organizations also offer certifications for professional dog walkers and pet sitters.. 
Obtaining Professional Pet Care Insurance — $129+
Having dog walking insurance is an absolute must. It will protect both you and your clients. It can also be a deal-breaker for pet parents when booking your services if you don't have it.
There are a few different options for dog walking insurance, but the four primary providers in the United States are: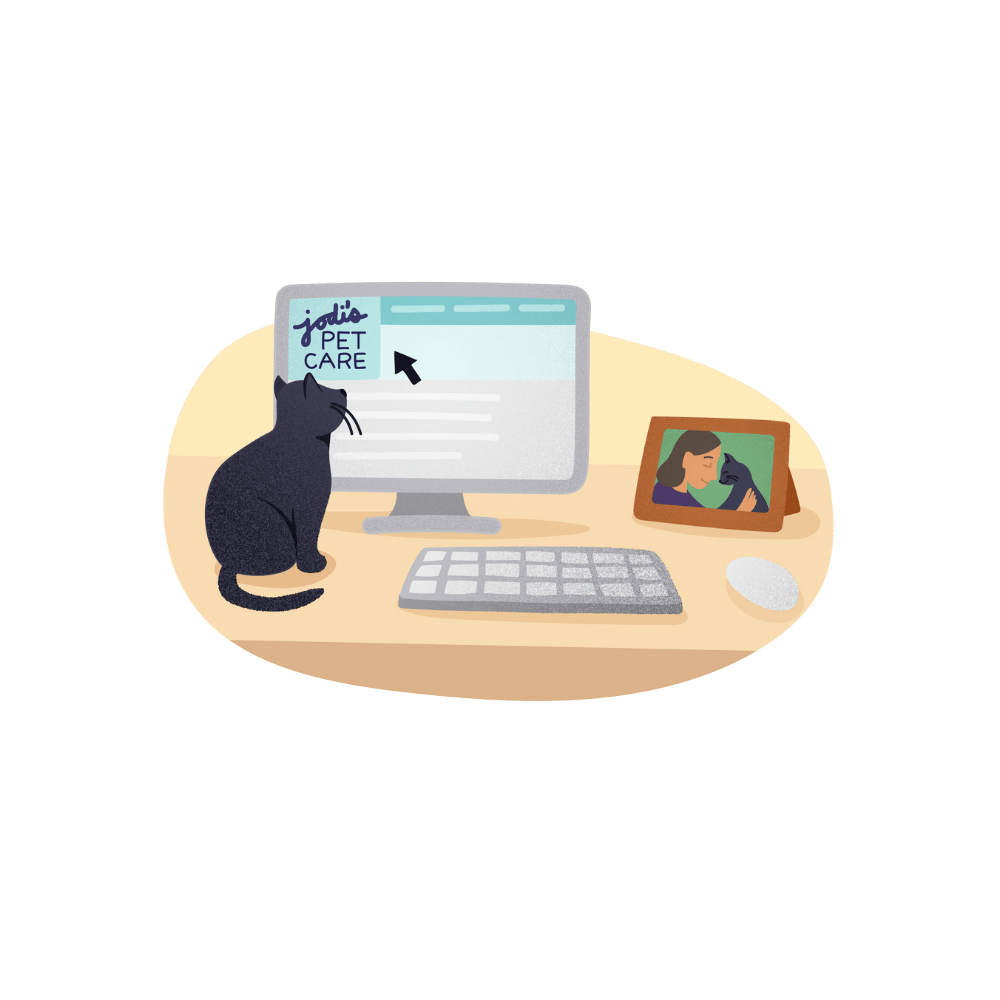 Building a Website— $15 to $50+
A website is essential for your dog walking business. Most clients will search for local dog walking services online. Think of your website as your digital storefront and local listing page. Your website is often the first thing that clients will see and what they will base their first impressions on.
If you have some experience building a website, it can be relatively inexpensive to create a site using WordPress. There are also some very user-friendly website building tools like Wix and Squarespace. They cost a little more but will allow you to quickly build a professional-looking site. We have a great post on what information to include on your website if you need help getting started.
Creating Marketing Materials — $10+
Sometimes old school is the best school when it comes to marketing. Creating business cards and flyers is a relatively economical way to advertise in your area. One of the biggest companies that can make marketing materials for you is Vistaprint. They offer lots of templates and can create flyers, business cards, magnets, and much more. Also, make sure to create your free listing on Local Pet Care, a new resource created by Time To Pet to connect pet parents with local pet care pros!
Taking a Pet First Aid Class — $50 to $200+
Becoming knowledgeable about pet first aid is definitely a good idea. Pet First Aid and CPR skills can prove incredibly useful in emergencies. Pet parents will also appreciate knowing their pups are with trained professionals. Pet Tech offers a lot of classes and resources for pet first aid. You can visit their site to find local classes near you. If you are interested in taking an online pet first aid class, PetProHero has lots of options. Time To Pet also has a great blog post with more information on Pet First Aid for Dog Walkers and Pet Sitters.
Dog Walking Supplies — $5+
It's best to start with just the basics like a leash, collapsible water bowl, dog treats, and some poop bags. After some time working in the field and going on dog walks, you'll quickly learn what supplies you need. The is no need to pack a whole pet store into your trunk when just starting out.
Dog Walking Software — Time To Pet Free Trial
When you start with just a few clients, it might not seem like you need dog walking software. However, if you plan to grow and are looking for an efficient way to manage your business and keep track of client information, dog walking software will be essential. It's also an added bonus for pet parents if you have an easy-to-use app that allows them to book services, make payments, and receive visit repots from their phones or computers. Check out Time To Pet on a 14-day free trial to see how it can help your business.
Resources:

4. Creating Your Business: Name, Logo, and Website
Your name, logo, and website are how customers identify you. They'll be a representation of the personality of your business. This is your chance to get creative! Feel free to get silly (we've seen a lot of pet-related puns, trust us), or keep it cool, calm, and collected—anything goes, it's your company. Just make sure that your name, logo, and website are all incredibly user friendly and easy to remember. We have a helpful Academy Lesson with some practical tips and resources for creating your dog walking logo and website.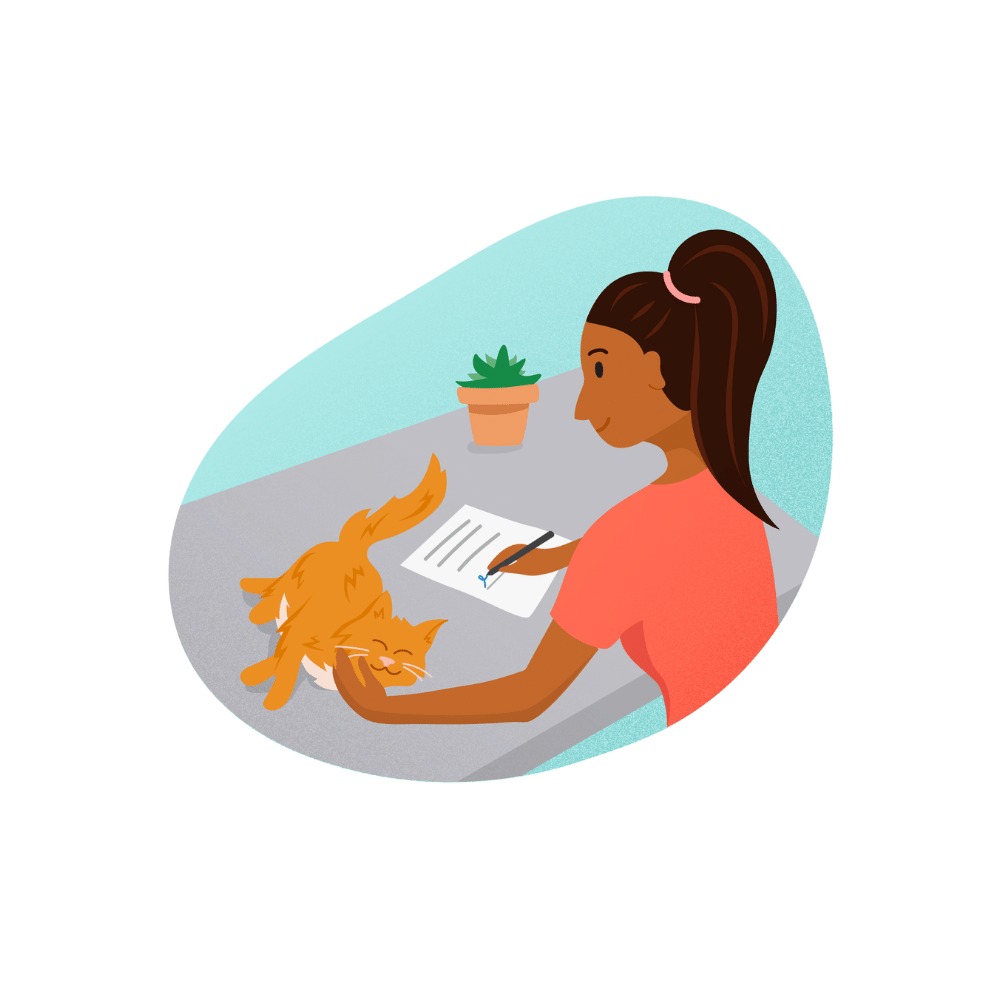 Name:
Choosing a name for your dog walking business can actually be harder than it sounds. But it doesn't need to be! Here are a few things to consider:
Do you plan to provide just dog walking or cat sitting? If so, pick a name that describes what you offer.
Are you going to be providing upscale pet care services?
Are you going to be the biggest and the best?
Do you ever hope to expand to other markets?
Do you want your customers to hear your business and think, "What a fun company!"?
Maybe you have veterinary and medical animal care experience?
Do you want to be playful?
On top of the questions above, you also want to make sure that the name is available and that the domain name for an accompanying website is available. It's also a good idea to make sure all the social media handles on Facebook, Instagram, and Twitter are available.
If you are still feeling a little stuck with choosing a name, definitely check out our guide to naming your pet care business.
Logo:
Like your name, your logo will be on your website and marketing collateral, so make sure it represents your business. If you don't have someone on your team that can make a logo, there are tons of great resources online like Fiverr and 99designs, where you can get affordable graphic designs made.
Website:
There are endless numbers of companies and freelancers that can create a website for you, but if you are a little tech-savvy and feeling adventurous, there are a few very easy to use website builders available. Sites like Wix and Squarespace use drag and drop style website building tools that make it easy to build a professional-looking website for your dog walking business. Here is all the information that you should have on your website:
Homepage
Service Area Page
FAQ Page
Reviews or Testimonials Page
Blog
Policies Page
Job Page
These don't each need to be separate pages, but you'll definitely want all this information available on your website, along with lots of opportunities for pet parents to contact you and book services.
Resources:
5. Creating Your Business: Contracts, Procedures, and Policies
Your contracts, procedure, and policies will help define the type of dog walking business you are. Having very clearly stated policies and agreements will help you avoid potential confusion and make your dog walking company more professional. Having well-defined policies and procedures will also make your life easier in what can be an often hectic industry.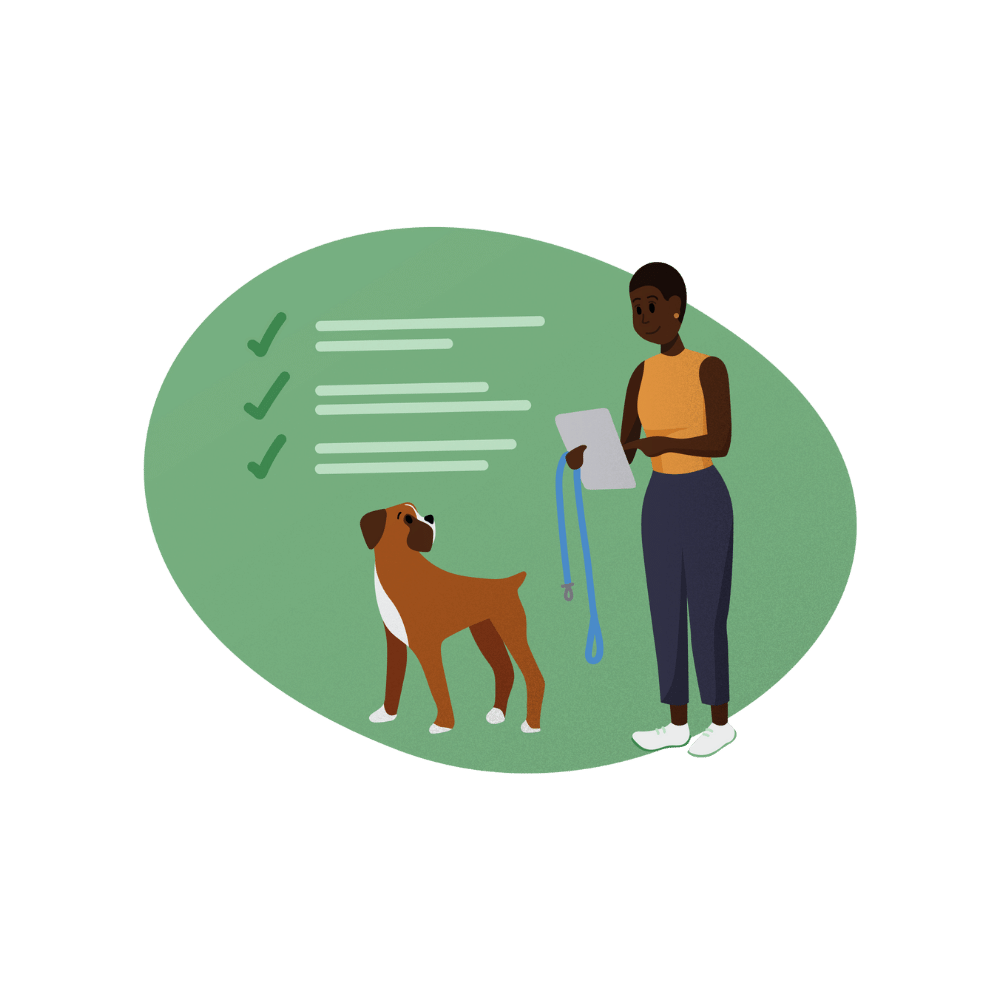 Dog Walking Insurance
Having dog walking and pet sitting insurance is an absolute must. We have a thorough guide to help professional pet sitters and dog walkers with the process of getting insured and bonded.
Dog Walking Contracts
Your dog walking contracts should include: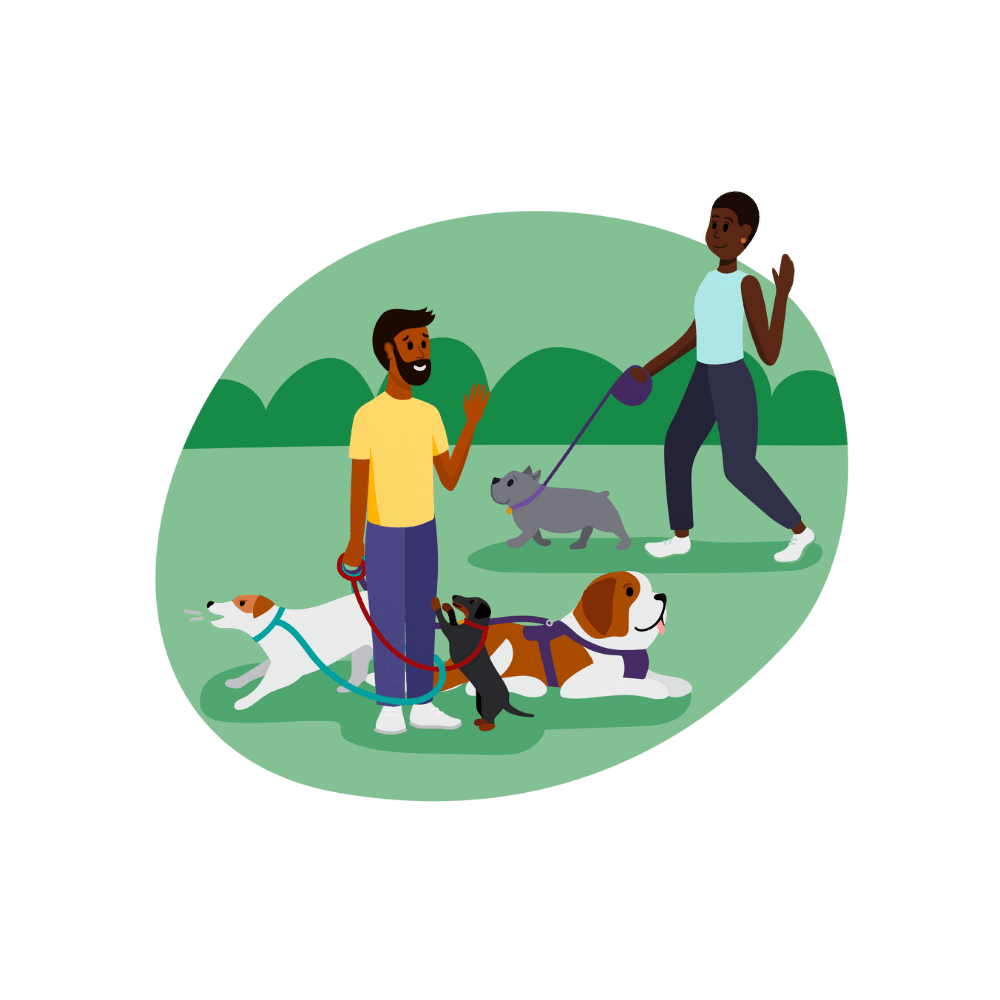 Cancellation Policy
With all the different moving parts of life, you have to be adaptable. There will always be the occasional cancellation for your dog walking services—sometimes at the last minute. While not a big deal, you need to make sure that you have a policy in place, so there are no questions or confusion about what should happen if a customer needs to cancel. It's important that you are still compensated for your time and expenses if they cancel at the very last minute.
We have more information in our blog post on Setting and Enforcing Your Pet Sitting or Dog Walking Cancellation Policy.
Meet and Greets
The meet and greet for dog walking services give new clients the opportunity to get to know you and your company. They are often the first, and sometimes only, time a pet sitter or dog walker meets their clients in-person, so making a good first impression is especially important.
The meet and greet is the perfect time to go over all of your company's policies and have new clients sign your contract. You'll often have at least one phone call before the meet and greet to set expectations for a visit.
Certifications
Becoming a certified dog walker is not a requirement for starting a dog walking business, but it could definitely be something you want to pursue. Having an accredited industry certification can demonstrate that you are committed to your craft and to upholding specific professional standards. Obtaining a certification can help you learn relevant skills and training that you may not have achieved otherwise. It can also be a great marketing tool.
A few benefits of being certified:
It shows your customers that you take your profession and the welfare of their pets seriously
Some certifications allow you access to resources and communities that you otherwise wouldn't be able to access
Certifications like First Aid and CPR can be critical and even help you save a pet's life. For more information, please take a look at our blog post on Pet First Aid for Dog Walkers and Pet Sitters
Being certified can help you stand out from your competitors
Continually learning about your industry is a great way to stay on top of new trends and grow your business
Resources:
6. Software and Tools for Your Business
Sure, you're going to need a leash and some poop bags to start your dog walking business, but what other tools do you need? We're so glad you asked! Dog walking software just so happens to be one of our favorite things to talk about.
Time To Pet was created by former dog walkers and pet care pros that wanted to develop better tools that did everything they needed while working in the field, taking care of lovable pups. Dog walking software will not only save you time, but it will help you to manage and grow your business as well.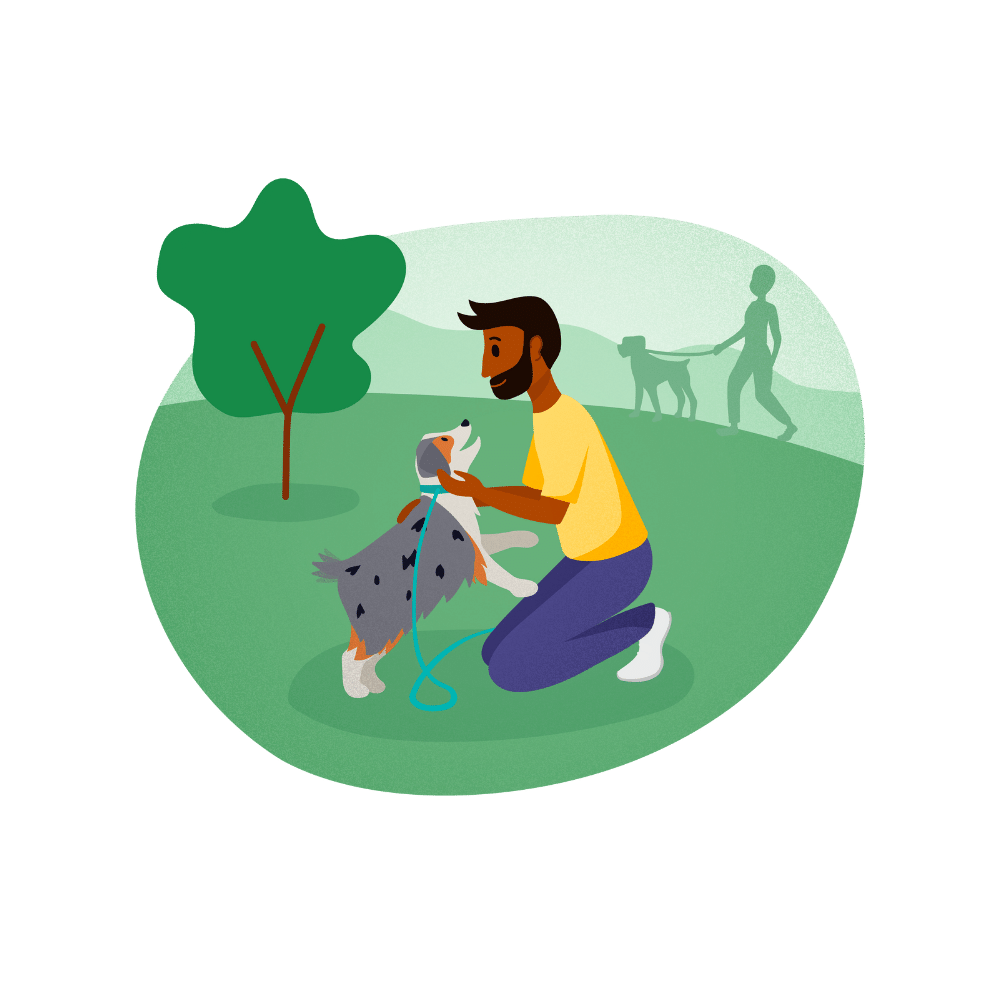 Dog Walking Software
Having the right dog walking software will make your life easier, provide a better experience for your pet parents, and help you grow your business.
What is Dog Walking Software?
In it's simplest form, dog walking software is a field management tool that allows you to perform Scheduling, Invoicing, Client Management, and Staff Management, all while out taking care of your four-legged clients. These are just a few of the basic features that dog walking software might offer. Time To Pet has the most advanced version of these features and many more!
Why Do I Need It?
We have a great academy article on why a pet care business needs software. In brief, it helps build customer relationships, saves you time, helps get you paid on time, prevents more mistakes, and increases productivity. Time To Pet also offers a client app that helps even the playing field between your new dog walking business and the big tech, Uber for dog walking companies.
Okay, I Need It. But How Do I Get Started?
If you haven't already signed up for our free trial, definitely go ahead and take it for a spin! If you've already gone through the free trial and are thinking about signing up, feel free to take a look at our blog post on what to expect from the Time To Pet onboarding process.
I've Got It. Now What?
Our very own onboarding manager at Time To Pet has written an awesome blog post about how to announce your new pet sitting and dog walking software.
Accounting Software
Quality accounting software will organize your financials and make running your business easier. Getting set up with accounting software like QuickBooks Online will help save you time and stay organized. As an added bonus, Time To Pet supports QuickBooks integration to streamline the accounting process in real-time.
Resources:
Are You Ready to Start Your Dog Walking Business?
Yes, you definitely are! Hopefully, this guide has inspired you to take the first step in starting your own dog walking business. Having all the information from this guide at your fingertips should take a lot of the stress out of the planning process.
Once you hit the ground running, make sure to check back on this guide every so often. We will be continuously updating it with new and relevant information. And as far as resources from Time To Pet go, this is just the tip of the iceberg! We are always improving and adding to our Blog, Time To Pet Academy, and Email Courses. Our goal is to provide the very best resources to help dog walkers and pet sitters start, manage, and grow their pet care businesses.
Signup for our 14-day email course for more useful information about starting your dog walking business.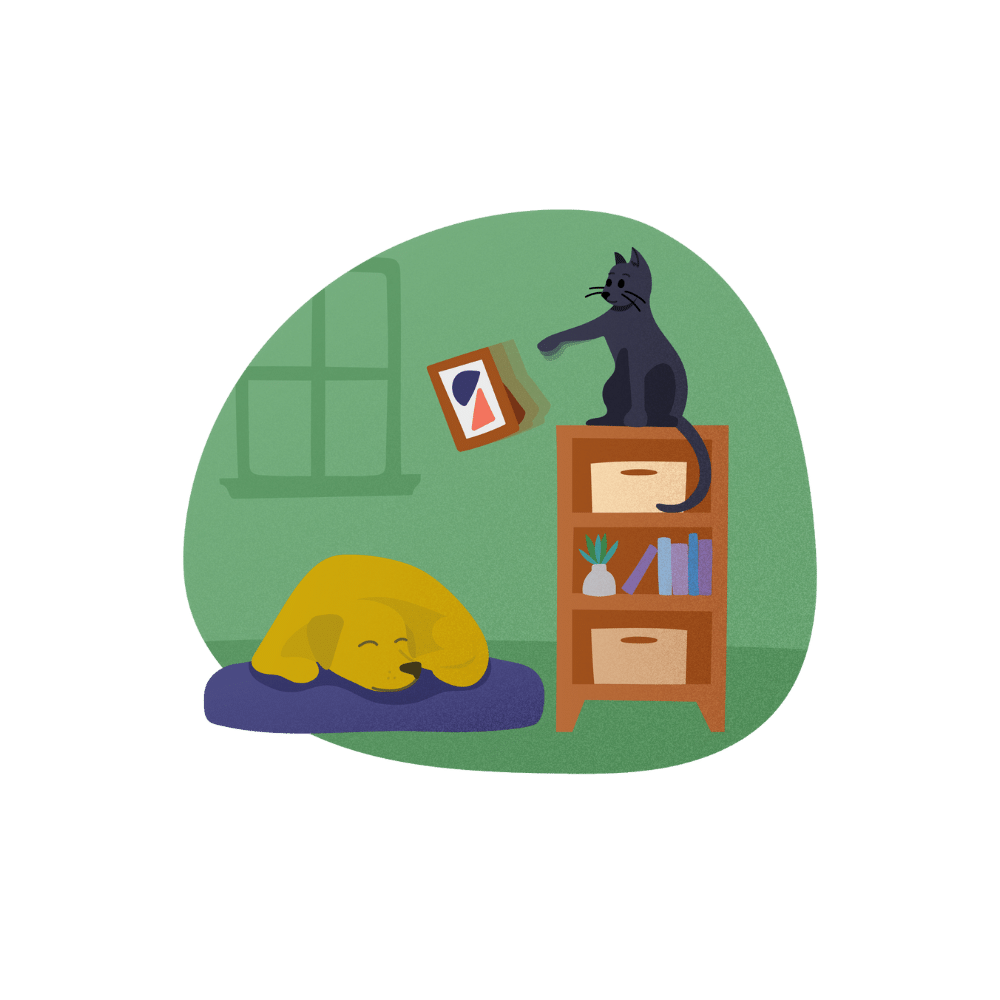 All the Resources for Starting Your Dog Walking Business: