A common question we hear at Time To Pet is, "Does my website need a blog?"
For some pet sitting or dog walking businesses, the easy answer might be "No." Maybe you think that blogging is only for really big companies and is a total waste of time. And that might be true for certain pet care companies. However, having a blog on your website can be a useful marketing tool and a great way to build relationships with current and potential clients. If you want organically grow your SEO and find more ways to connect with your clients, blogging might be an easy and fun way to help achieve your goals.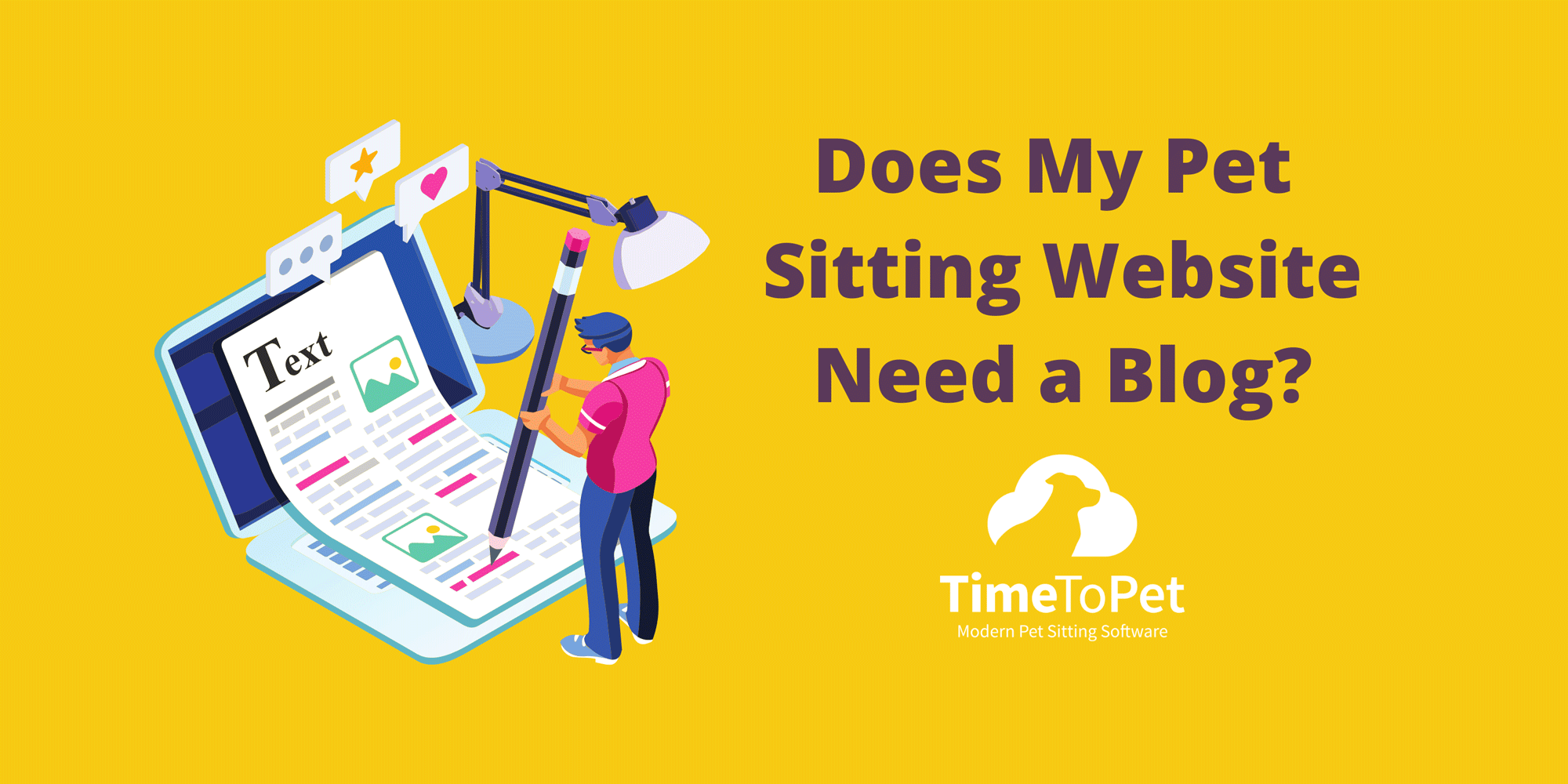 With so many user-friendly website builders like Squarespace, Wix, and Wordpress, blogging can be as easy as writing a quick update or telling a funny story. You don't need to spend massive amounts of time maintaining a blog. It could really be as simple as posting just one or two blogs a month. This post will help you decide if a blog is right for your website.
Here are some of the most significant benefits of blogging for your pet sitting or dog walking business:
Makes it Easier for Customers to Find You
Every blog post that you write adds content to your website. When search engines are looking for results to show potential clients, they are looking for really great content. For example — if you write a blog post about the best dog parks in Milwaukee and someone with a dog searches "best dog parks in Milwaukee" — they may find your post! That person may also have a trip planned next month and is looking for a pet sitter too.
You can also share your great content on your social media accounts. Let's say your client, Susan sees your blog post on great dog parks and shares with her Boston Terrier meetup group. Well, it just so happens that a couple Boston Terriers' parents are looking for a regular dog walker! Blogs are a great way to build your visibility online and attract organic search traffic to your website.
Here is another excellent post on how to effectively use Local SEO for Your Dog Walking and Pet Sitting Business.
Help Builds Your Credibility
When potential clients are looking for a pet sitter — some of the most important things they need to know are how reliable you are, how professional you are, and how much you truly care about what you do. A blog can help answer all those questions! Let's say you wrote a blog post about why you require your entire team to be Pet First Aid and CPR Certified. That can really make the difference between you and a competitor.
Having a blog with lots of great content and real pet care stories will help make you an authority on the subject. Clients and potential clients will recognize your commitment to providing the highest quality pet care. The result will be more tech-savvy and thoughtful clients.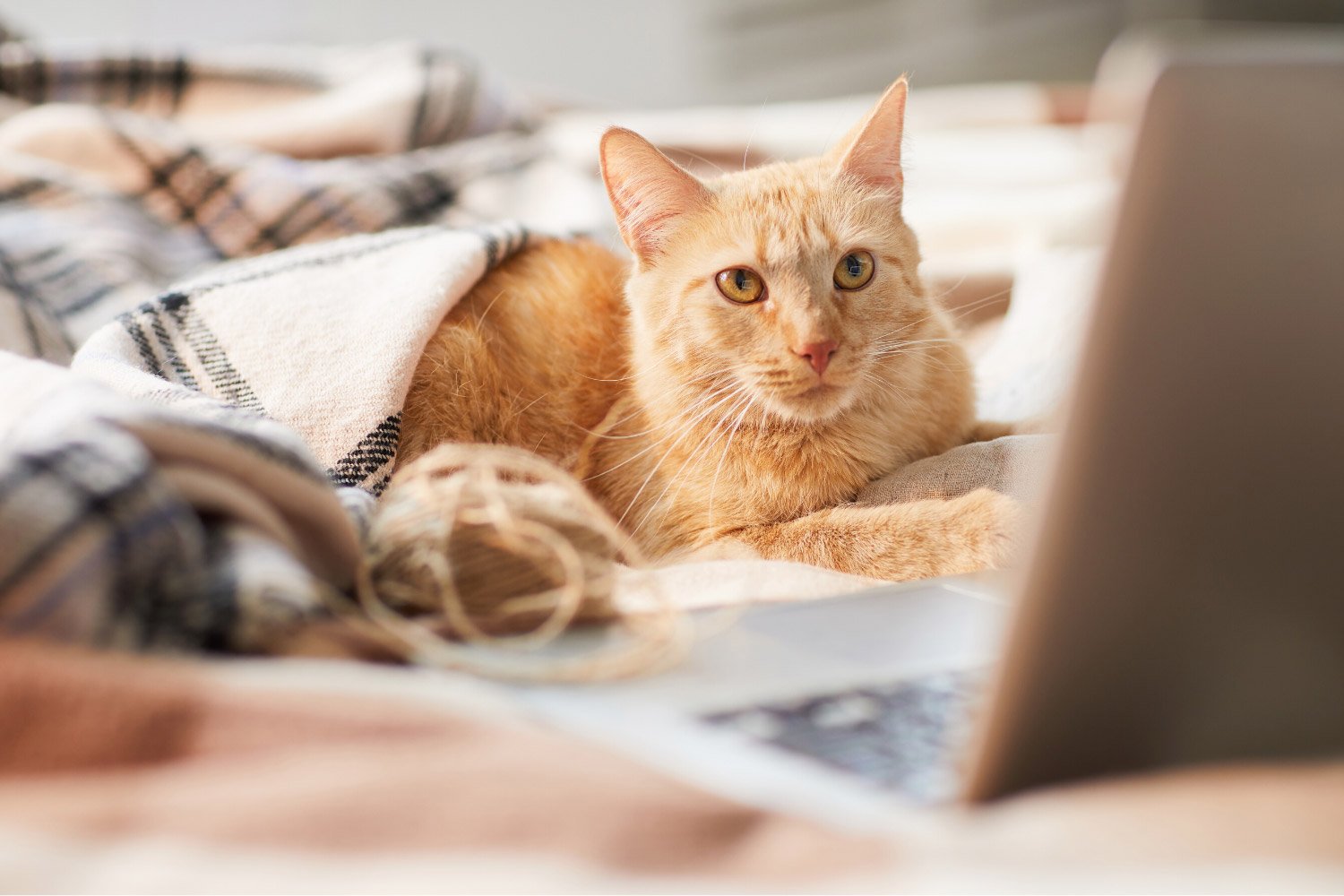 Build on Your Existing Client Relationships
In the pet sitting or dog walking world — you typically meet your human clients once, and then you may never see them again. While you are always sending them updates and cute pictures — it's important to continue to develop a relationship with them. On your blog — you can feature your "Pet of the Week" and then send the post to your client. Who knows — they may tell their neighbor about it, and now you've got a new client!
A blog can also be a great way to share announcements and unique content with existing clients. Maybe you have decided to expand the services you offer or the service area in which you operate. A blog post can be the perfect format for sharing that information and the reasoning behind it. It's also possible that if you create content valuable to your clients about pet care, they will be more likely to refer your services to others.
Build Relationships with Partners
One of the best sources of new clients for your pet sitting or dog walking business is other pet-centric businesses. It's common to walk into a pet supplies store and see a bunch of business cards near the cash register. This is a great way to get your name out to pet owners in your area, but why not take this relationship to the next level? You could write a great blog post about why you and your pet care company loves Sam's Pet Supplies. Send a link to your article to Sam and ask him to share it with his network. Sam just may write a great article about your business too!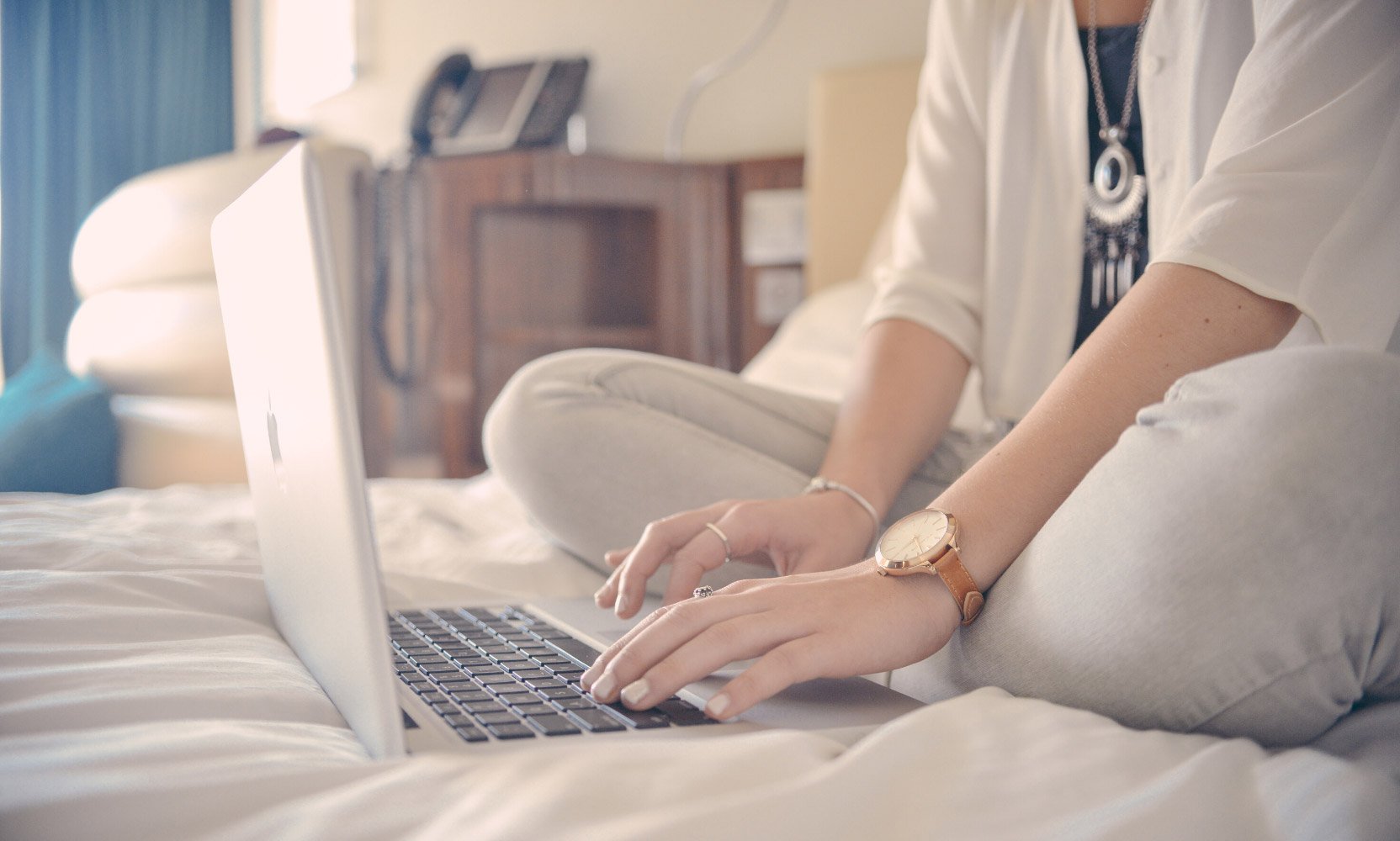 To Blog or Not to Blog? That is the Question!
While blogging might not be for everyone, it could be an excellent fit for your business and goals. Just remember to be consistent, and that quality is much more important than quantity. Write things you would want to read about and make sure to include lots of great pet pictures. Don't forget to have fun with it too!
Here are a few ideas for what to include in your blog post
Announcements
Reviews
Videos
Customer spotlights
Special offers
Interviews
Product or local business highlights
A story about your company and team
For more ideas, check out our post: 7 Blog Ideas for Your Pet Sitting Website
More Blog Resources