The ultimate guide to understanding pet sitting and dog walking software.
So you've started your pet sitting or dog walking company, you have a couple of clients, and things are going really well! It's only a matter of time until you have a team of staff members, 100's of clients, and your business is a well-oiled machine. Except — you're out walking a dog and one client texts you with their schedule for next week, another needs to cancel tomorrow morning and invoices all need to be created before the end of the day. At that very moment — you cry out, "There has got to be a BETTER way!" Don't worry — there is! It's called Pet Sitting Software and when done right — it will help you manage your company as efficiently as possible giving you the time you need to grow your business, go on vacation, walk your own dogs or whatever you'd like to do.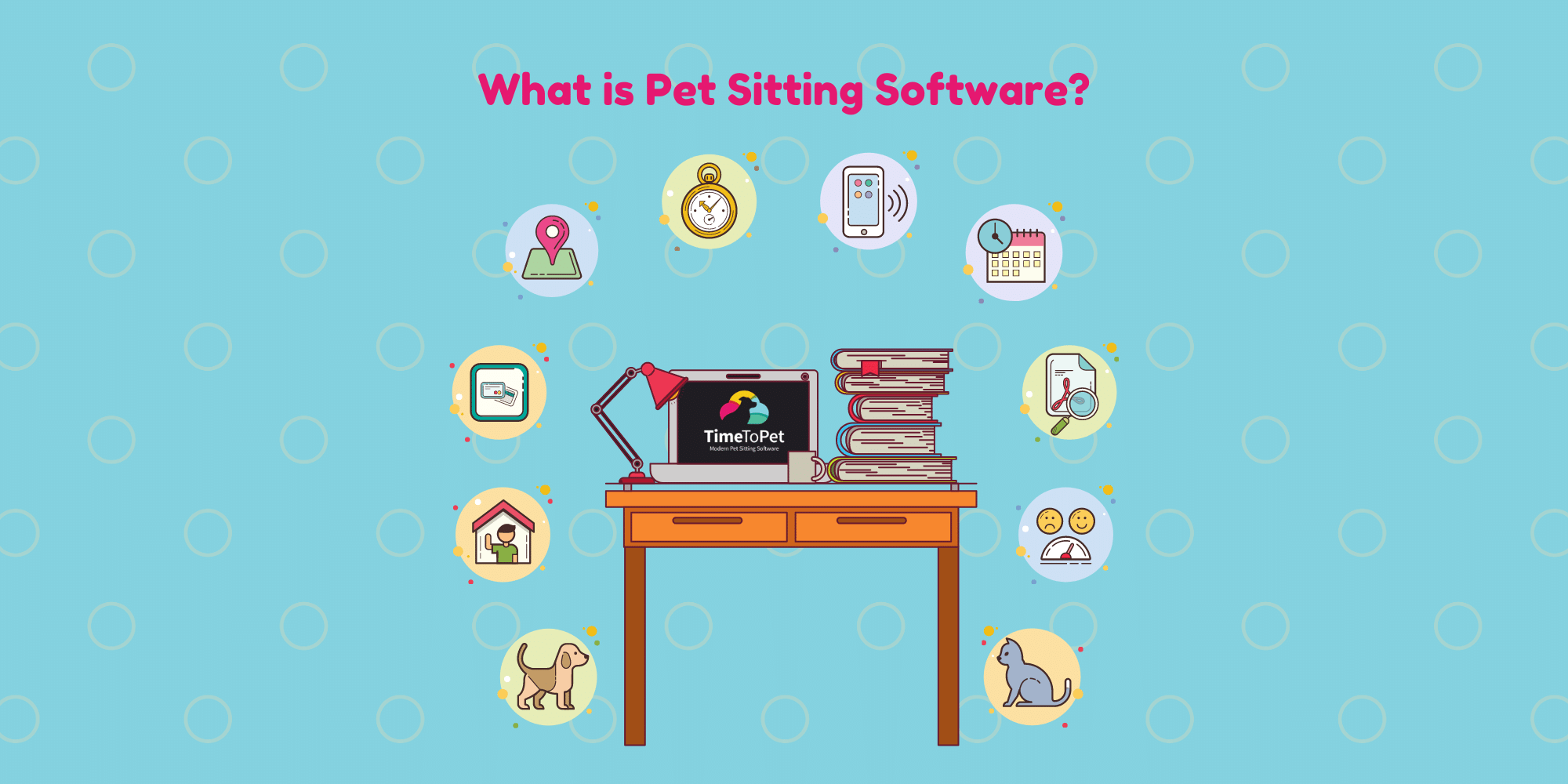 You've probably heard of Pet Sitting Software, but maybe you're not quite sure what it is, what it does, and how it helps your business. Well, don't worry — we are here to give you the full rundown! At its very core — Pet Sitting Software is a type of Field Service Management software built specifically for a pet sitting or dog walking business. By nature — pet sitting and dog walking happen "in the field," which means a great product needs to also go with you where you go — even if that is walking a dog at the baseball field in your own town!
So Pet Sitting Software is mobile — but what else does is it do? That's a great question! Great Pet Sitting Software is actually a collection of several smaller features and functions that all work together in harmony to increase your efficiency. While the exact features and functions can differ from product to product — several core features should be included in every system. These include Scheduling, Invoicing, Client Management, and Staff Management. There are lots of other bells and whistles that can help too, but the big four are the meat and potatoes of Pet Sitting Software.
If you want to give Time To Pet a try today for free, check out our 14-day free trial and join in on one of our software demonstrations. Have you already started using pet sitting software? We have a great article about How to Announce Your Pet Sitting Software.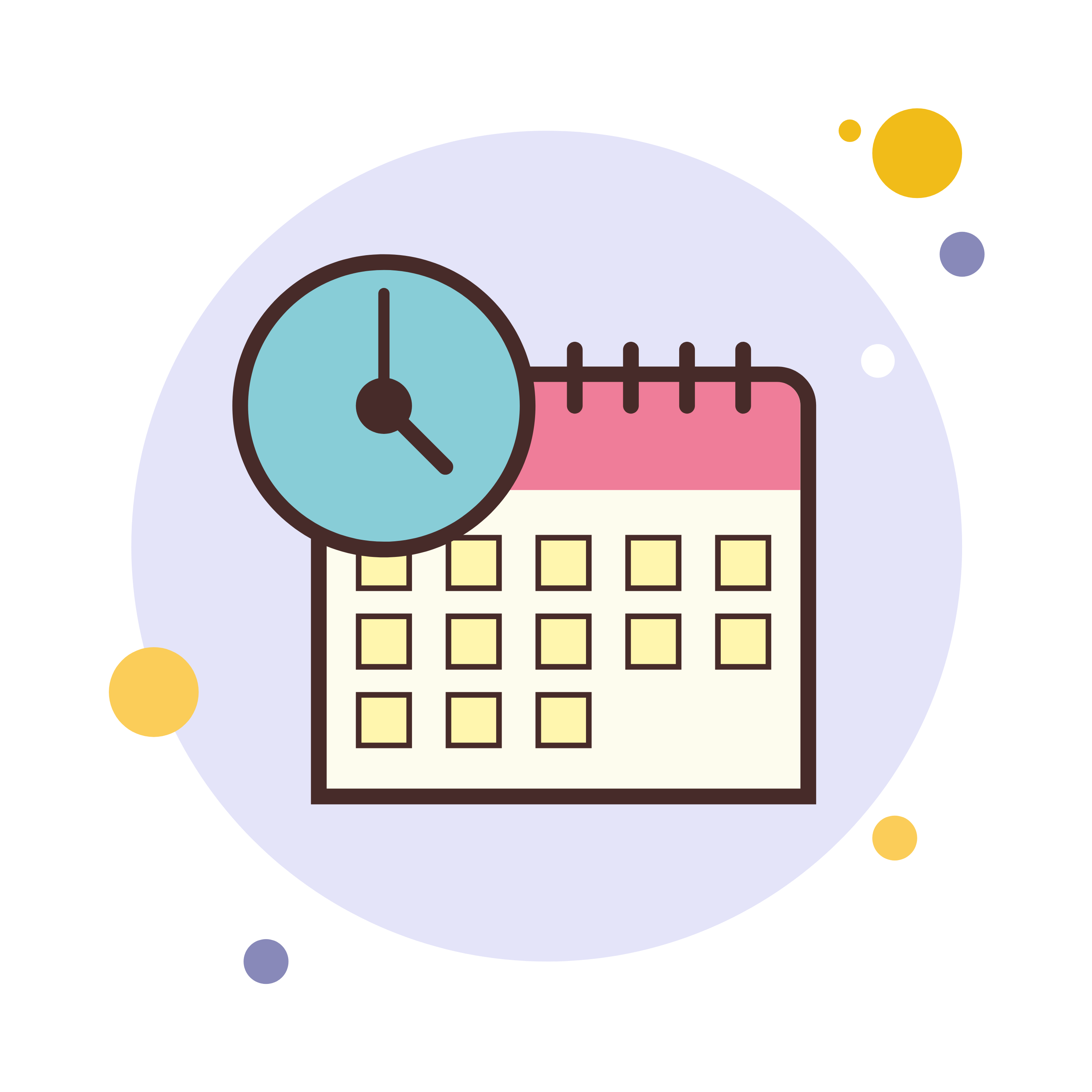 Part 1: Scheduling
For a pet sitter or dog walker — there is no tool more important than your schedule. Your schedule is the heartbeat of your business. Your schedule shows you all of your events and in what order you expect to complete them. When your clients need more visits — you add them to your schedule, and when your clients cancel visits — you take them off. If you've never used Pet Sitting Software before, you probably use Google Calendar or maybe pen and paper to keep track of all of your visits. While that definitely works — it can be hard to manage your schedule as your business grows. On top of that — as your business grows, so does the time you spend doing visits, creating invoices, updating your clients, etc. It truly is a snowball effect that zaps your time and energy.
One of the key features of a great Pet Sitting Software system is the schedule. The schedule provides an up to date and live view of all of your visits. You can reorder visits, add new events and cancel or delete services right from your schedule page. This updates your calendar in real-time to make sure you and your team know exactly what they need to be doing.
Perfect — but what makes a great schedule? Well, to start, you should be able to easily view your events how you'd like to, whether that be in a day, week, or month view. Your events should give just enough detail about your visits without taking up the whole screen. If you need more information, you should be able to click the event and view more. And when you need to make a change — it should be as simple as dragging an event and dropping in somewhere else.
You might be saying to yourself — "That's exactly what Google Calendar does," and you are partially right. While the core features are similar — the power of Pet Sitting Software lies in how the Schedule communicates with other parts of your system. We'll talk more about these features in a future post, but imagine this. When your client needs to add visits to your Schedule — instead of texting you or calling you, they log in and request services. You can simply review and approve their request, which automatically adds the visits to your schedule and sends your client a confirmation! Talk about simpler than the dreaded "Can you walk Fido tomorrow?" text while you are out caring for your other clients!
Our Time To Pet Academy has some really great resources for scheduling. We have lessons on Scheduling Pet Care Services and for Using Scheduling Blocks Effectively for Your Pet Care Business.
Now to really start to melt that snowball — how about when you approve those events for your client — their invoice is automatically created as well? Yes, please! Your schedule should be integrated with your invoicing. Why would you ever want to schedule events and then go back in and re-enter all of those visits on an invoice? Scheduling and invoicing should be intrinsically linked, which means when you add an event to your schedule, the related invoice adds a line item as well. That type of communication is how you really start to shave off hours and hours of admin work.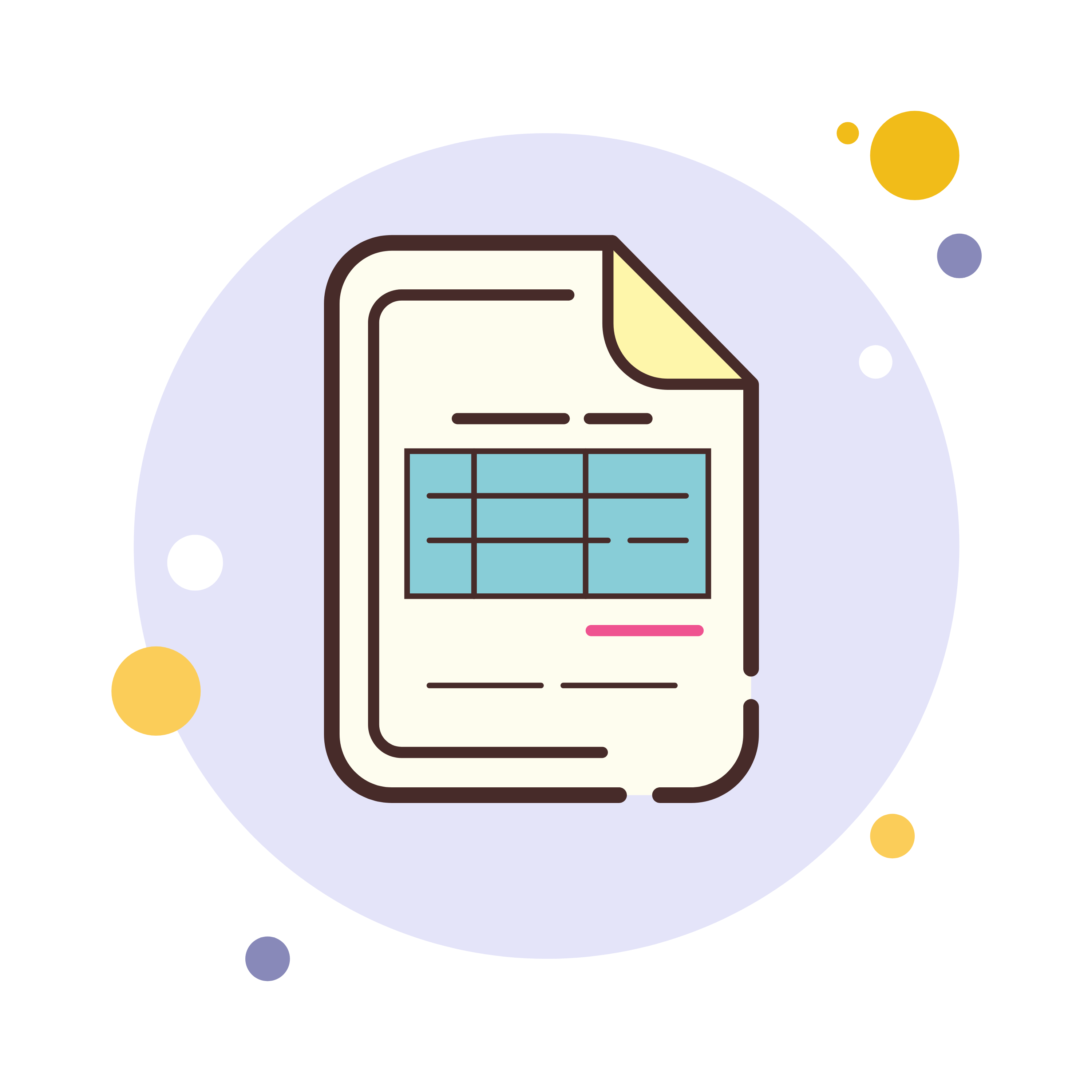 Part 2: Invoicing
The goal of any for-profit business is to make money. Without money, a business simply doesn't exist. With a Pet Sitting or Dog Walking company, money is made by providing a service to your clients and invoicing them for those services. Clients then pay the invoice, and Adam Smith (the father of capitalism) rejoices! It seems simple enough, right? Not quite. If you use a standalone invoicing system, then I'm sure you are quite familiar with the weekly or monthly process of counting up all of the events and re-entering them into your invoice generator. What happens if you miss one or count an event twice? Well, your client pays you the wrong amount unless they catch it and question you about it, which is never a good feeling.
One of the significant benefits of great Pet Sitting Software is the ability to take your invoicing and automate it. As discussed in Part 1 — scheduling and invoicing should be intrinsically linked in a reliable software system. That means whenever you adjust your schedule — you are also changing the related invoice. For example — Suzy Smith usually has 5 visits per week, and her bill is always $100. One week — Suzy has a big project at works and needs you to come for an extra visit. After you add the additional visit into your schedule — Suzy's invoice is automatically updated to $120. No need for you to remember to charge Suzy extra — your Pet Sitting Software has got you covered!
What else should a good Invoicing system have? How about flexibility. For one client — you may want to give them a 10% discount, but another client might get $5 off. One customer might need a custom line item because you had to pick up an extra bag of food for them, and another might need their invoice due date to be pushed back a week. Things happen and your invoicing system should give you the ability to be as flexible or as rigid as you need to be.
The last part of the invoice equation is your client paying you. While getting paid can be a challenge — it's important to make the process of getting paid as simple as possible. Think about this. Say you went to your local book store and they told you the only way to pay is to mail a check. Do you think they would get a lot of people taking books and not sending the check? Your invoicing system should also include a straightforward and easy way for your clients to pay their invoices. Even better if you have the option to get paid via Credit Card, e-check, cash, or check. Want to sweeten the deal a little more? Your Invoicing system should make it easy for your clients to leave a tip for a job well done as well! We have some remarkable Tip Data compiled from last year in a recent blog post. Spoiler alert - Time To Pet helped our customers generate almost $5,000,000 in tips in 2019.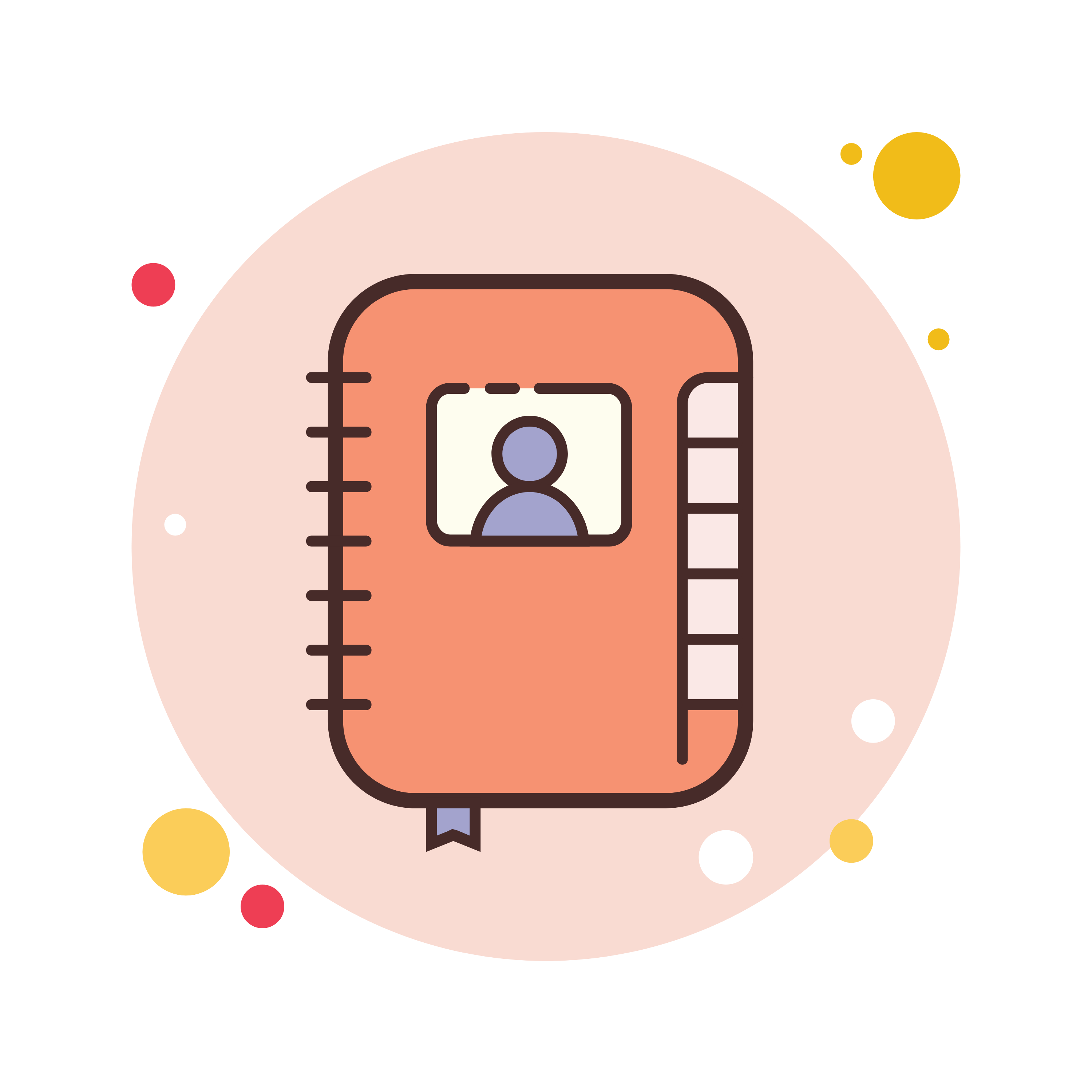 Part 3: Client Management
One of the most essential features of pet sitting software is the ability to keep track of all your clients in an organized and efficient way. This includes information about your human and four-legged clients. When this information is most important, like when you are actually doing a visit, client data needs to be easily accessible. Instead of pulling out your notebook and trying to find the page on Fido you wrote last year — you should be able to pull out your cell phone and quickly search for accurate and up to date information.
While there is certain information that every pet sitter needs (like pet name or client address) — each pet care company runs their business a little different. A dog walker in New York City would be interested in things like cross-streets or whether or not there is a doorman in their client's building. At the same time, a pet sitter in Lexington, KY, might have a lot of clients with horses, and someone in Seattle might want to know where the umbrella is located. Flexible Pet Sitting Software gives you the ability to customize which information you need for your business.
Now you know all the data you need, but how do you gather the information about your clients? And what happens when things change? Pet Sitting Software gives your clients their very own Client Portal where they can update information and make changes! If they add a new pet to their family — they can easily add Sparky to their portal!
In addition to important information about your clients and their pets — pet sitting software also provides you an organized way to see more data about your clients — like all of their events or all of their invoices. Your clients can view this information as well, which means they don't need to text you and say, "Just making sure we are on your schedule for next week." Your clients can also view and pay their invoices right from their portal too!
Client Management is about more than just gathering and organizing data about your customers. It's about building an experience that is easy, positive, and transparent for your clients. Pet Sitting Software makes this process as simple as possible, and the best Pet Sitting Software should wow your customers, leaving them thinking, "I can't wait until I use them again!"
Part 4: Staff Management
As a new pet sitting business — you may not be as concerned about managing your staff as your business is probably just yourself right now. But as your business grows, hiring a great team is a vital part of building a great company. Pet Sitting Software can help you manage your staff to make sure they are as productive and successful as possible!
Just like on the Client Management side, pet sitting software will help you keep track of all the important information you need regarding your staff members. That includes any emergency contact information that you may need. You should also be able to add a smiling picture of your new staff member too!
So fast forward a bit. You've hired some staff, and they are in your system. Now what? Well, the most important piece of staff management for a Pet Sitting or Dog Walking company is managing your staff member's schedule. When you schedule an event for a client — you can select which staff member is performing the event. All of these visits should be easily accessible by your staff member — whether that be an email, a mobile application, or a website—or all three! Your staff members can then go out into the field and do the visits while marking them "Complete" in real-time!
Another massive piece of Staff Management is making sure your staff members are compensated. If you are paying your staff hourly, the process is simple, but in the pet sitting world, utilizing staff who are paid a per visit amount (commonly referred to as Piece Work) make this process more complicated. Pet Sitting Software can help you track how much you owe your staff by calculating how many visits they completed, the rate per visit, and the total amount you owe them!
Pet Sitting Software also makes the process of requesting time off easier. Staff members can log into their system, submit their request and you can review and approve!
Pet Sitting Software helps to organize your business. It makes managing your staff a breeze, and before you know it — you will have a team full of walkers and sitters and a growing business!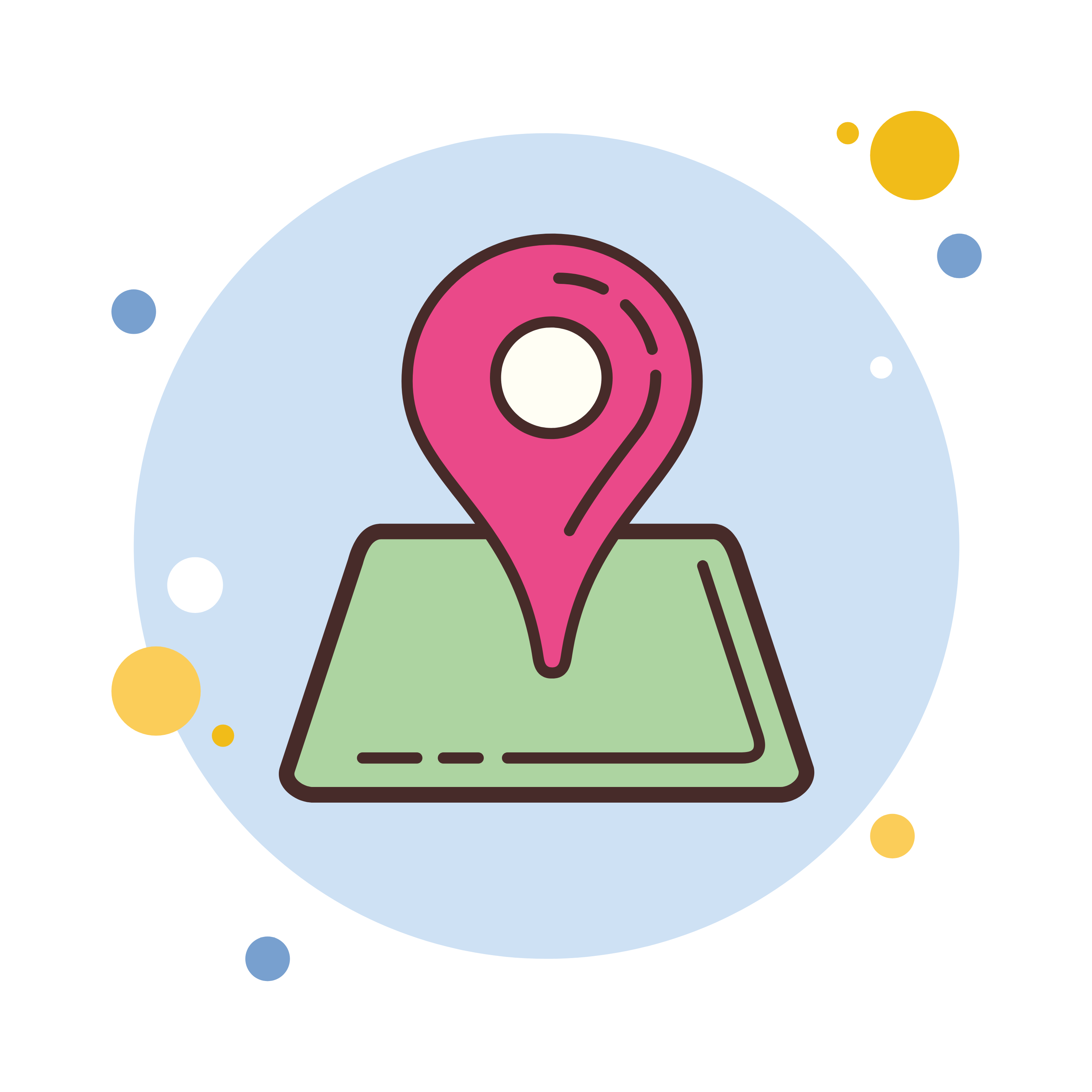 Part 5: Extras
While most Pet Sitting Software systems have many of the core functions — there are lots of other features available! These are the features that really help take your business to the next level. Whether that be providing more transparency and accountability or saving you some extra time — these bells and whistles can really set your business apart from the competition.
Think of your Pet Sitting Software as a Swiss Army Knife. The basic version always comes with a knife, scissors, and a toothpick. While those can most certainly get the job done — sometimes it is helpful to have a bottle opener, a nail file, a screwdriver, pliers, etc. These "extras" can make the job much easier, and it is the same with your Pet Sitting Software! Having Scheduling, Invoicing, Client Management, and Staff Management can get the job done, but the extra features take your company to the next level. And just like a shiny new Swiss Army Knife can impress your fellow campers — awesome Pet Sitting Software will impress your clients and staff members!
One of these extra features is dedicated mobile apps. Let's face it - people like using Apps. Cell phone are dominating our lives and it's much easier to pull your iPhone out of your pocket than your desktop computer. Pet Sitting Software with dedicated mobile apps make it easier for your staff to do their jobs and for your clients to stay connected from around the world.
A couple other features are Quickbooks Integrations, Visit Report Cards and New Client Forms. Quickbooks is the most popular accounting system for small businesses. With an integration from your Pet Sitting Software — all invoices, payments, new clients, etc. can be automatically synced toyour Quickbooks account. That means no need to double enter the data, so your Accountant is happy! Visit Report Cards can make the process of sending updates fun and interactive for your staff and your customer. New Client Forms allow you to quickly and easily collect data about potential new clients. When a New Client becomes an Active Client — you can simply convert them, which means no need to re-enter their data either!
Lastly — one of the most common, but most important extra features is GPS Tracking. GPS Tracking makes sure that you and your team are accountable to your clients. While GPS doesn't always need to be shared with your clients — it's a great idea to have the data just in case. It is verifiable proof that you are where you said you were for the correct amount of time.
While the core features of Pet Sitting Software are the most essential — extra features can really help your business stand out in the crowd!
If you are new to pet sitting or dog walking and are in the market for Pet Sitting Software, check out Time To Pet on a 14 day free trial. We'd love to show you how we make great Pet Sitting Software!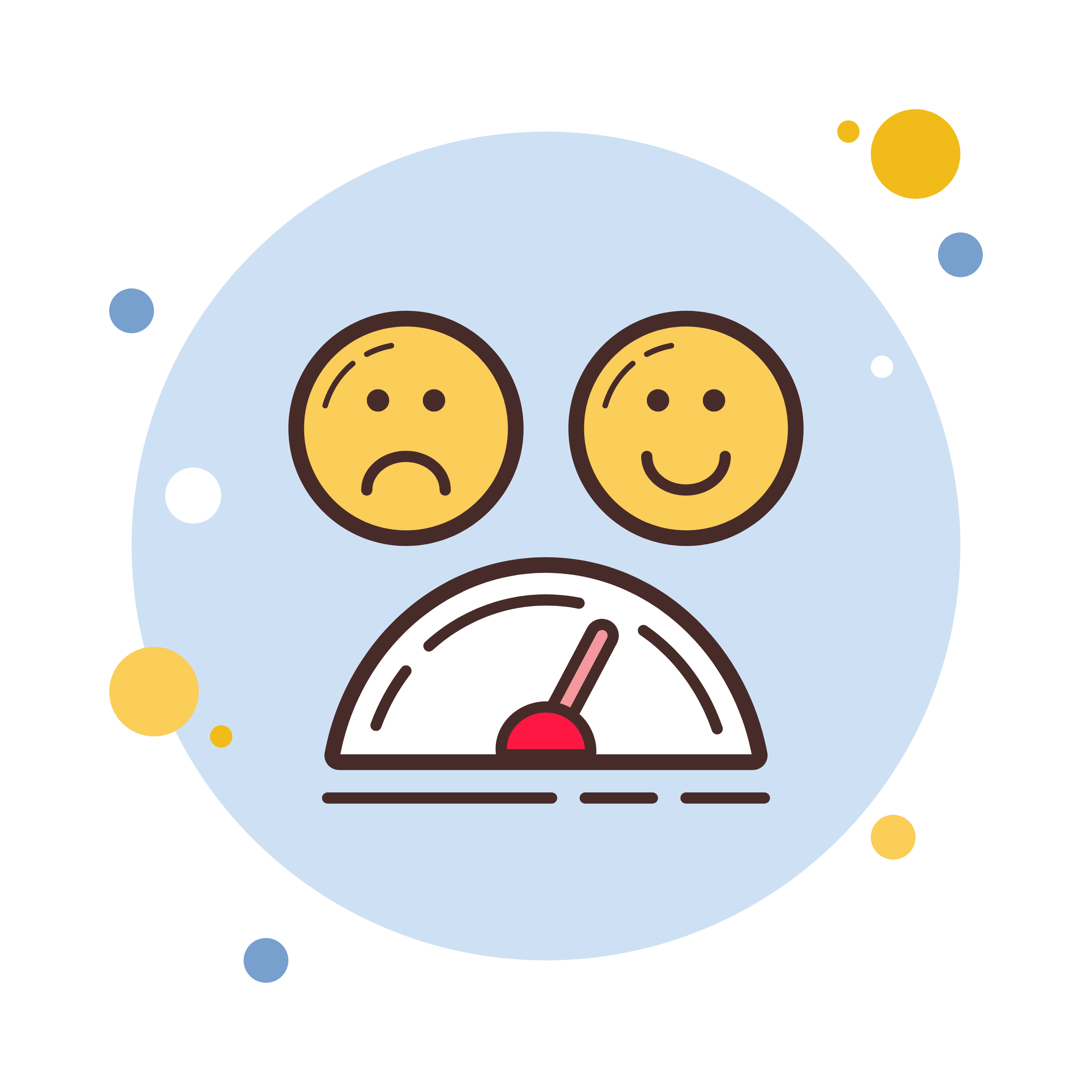 Wrap-up
In our introduction to this series, we mentioned that Pet Sitting Software is really a collection of features and functions that work together to improve your business. These core features include Scheduling, Invoicing, Client Management, and Staff Management. Well, let's tie them all together.
Picture this scenario — you own a pet care company with 2 staff members. Business is picking up and it's getting harder to manage the administration of your business. Clients are texting in requests, you need to put together three Google Calendars each day, invoicing takes you most of the day on Fridays and getting paid is an even bigger hassle. To top it off, your staff are texting your clients after each event and you are nervous they may say something inappropriate and a client even mentioned that one staff member was going to start their own, competing business.
You get online and look for a better solution and come across Pet Sitting Software. You sign up for the free trial and get everything loaded into the system.
All of a sudden — things begin to change. Your clients start to requests visits from their portal. You simply approve the events, and the visits are scheduled to the right staff member automatically. Your staff complete the events and send a message that you can review first. Specific clients who prefer email are emailed their updates, and individual clients who prefer text messages receive texts. Invoices are built automatically and your clients pay you by credit card before you even need to send them their invoice. Now Friday comes around and you don't know what to do! The first Friday — you checked out early and caught happy hour with some friends from college (it's been years since you were able to do that!) and the next Friday — you did some marketing and signed up 3 new customers!
That is the value of Pet Sitting Software. It makes managing your business easier, more efficient, and more enjoyable. All of the time that you spent doing the tasks that are now automated can be spent how you want. Whether that be marketing your company, hiring new staff, or meeting up with old friends — the choice is yours!
If you're looking for a pet sitting software system — Time To Pet might be the right choice for you. Be sure to check out our 14-day free trial and join in on one of our software demonstrations. And of course — if you have any questions — don't hesitate to reach out!
Until next time — happy sitting!