Using pet sitting software to manage and grow your business
These days, pet sitting software has become a necessity for nearly any pet sitting business looking to grow. If you haven't considered pet sitting software in the past, now may be the right time. The main goal of any great pet sitting software platform is to make your job easier. Whether that be automated scheduling, a better way to track and pay staff members, QuickBooks integration, the ability to accept credit cards, or a better way to communicate with your customers - adding software should make it easier for you to run your business. Here at Time To Pet - we're not satisfied with just making your job easier. It's our goal to build a system that also allows you to spend more time working on your business rather than working in your business. When you can work on your business, you can grow and be more successful than you ever thought you could be!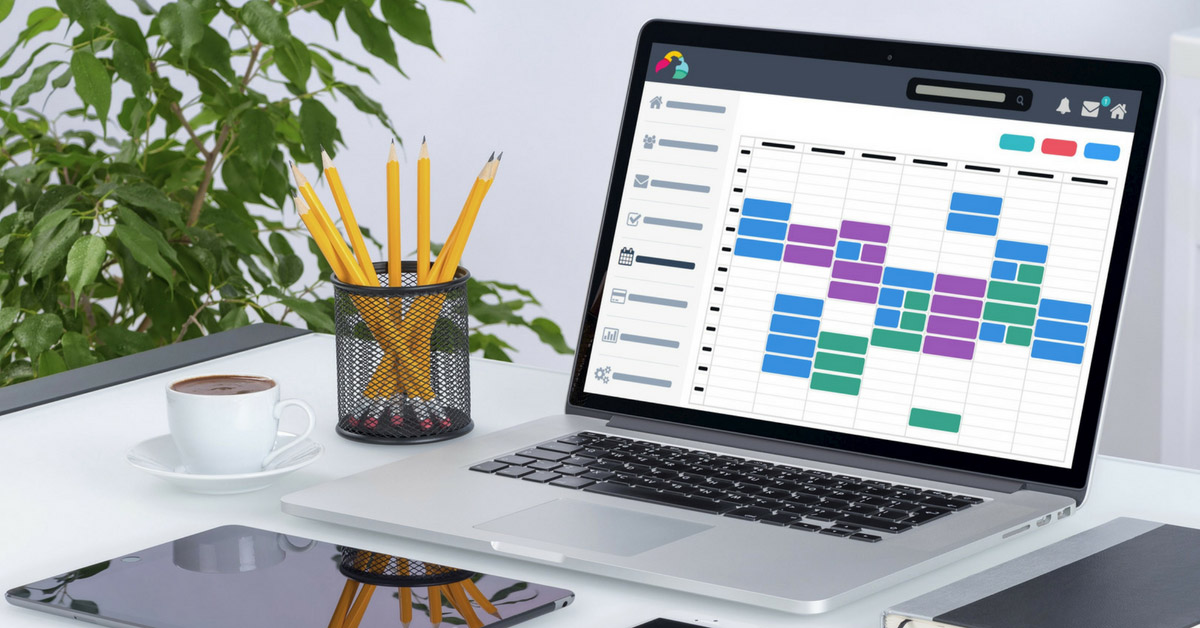 Thinking about adding professional pet sitting software to business? Try Time To Pet for free with our 14-day trial.
This post is focused on the 5 ways that pet sitting software helps improve your business. These topics include:
Customer Relationships
Saving You Time
Getting Paid
Fewer Mistakes
Increased Productivity
Customer Relationships
Building exceptional customer relationships is what operating a great pet sitting business is all about. You need to make sure that your customers know that their furry family members are receiving awesome care when they aren't around. While pet sitting software can't walk the dog — we can make the process of walking the dog more transparent, easier for your clients, and give them the peace of mind they are looking for.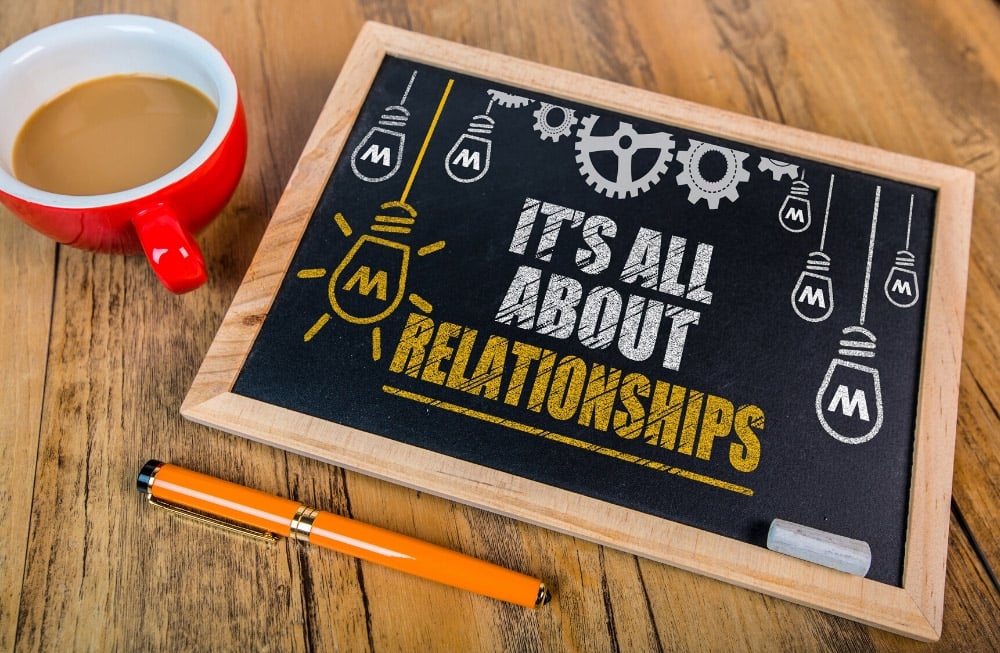 Historically, if your clients wanted to double-check that they were on your schedule, they would need to call or email you and ask. If you were in the field, you might need to wait to get home to check your calendar before you could call them back. With Time To Pet, your clients can easily log in to their Client App (downloaded directly from their smartphone) or their Client Portal (from a PC or mobile phone) and review all of their upcoming events. With our system, you can even share GPS/Time Tracking data with your customers right from the app or portal as well. That gives them verifiable proof that their events were completed. This means a more transparent, open, and honest relationship between you and your clients.
The best dog walking and pet sitting software should make your job easier, but it should also make it easier for your clients! Time To Pet makes it very easy for your customers to navigate around their Client App or Client Portal, schedule events, update their information, and review all of their upcoming visits. If you take credit cards through TTP — paying an invoice couldn't be any easier for your clients either! All they need to do is navigate to the Invoice page and make a payment. If they ever get confused or need some extra help — we've built them a dedicated Client Portal Help Section too.
One of the easiest ways to take your company to the next level is to spend as much time and effort caring for your human clients as you do their pets. Providing excellent pet care is a no brainer for a pet sitting company. The difference between a good and a great company is the ability to provide your human clients with unmatched peace of mind. Pet sitting software can help you achieve that.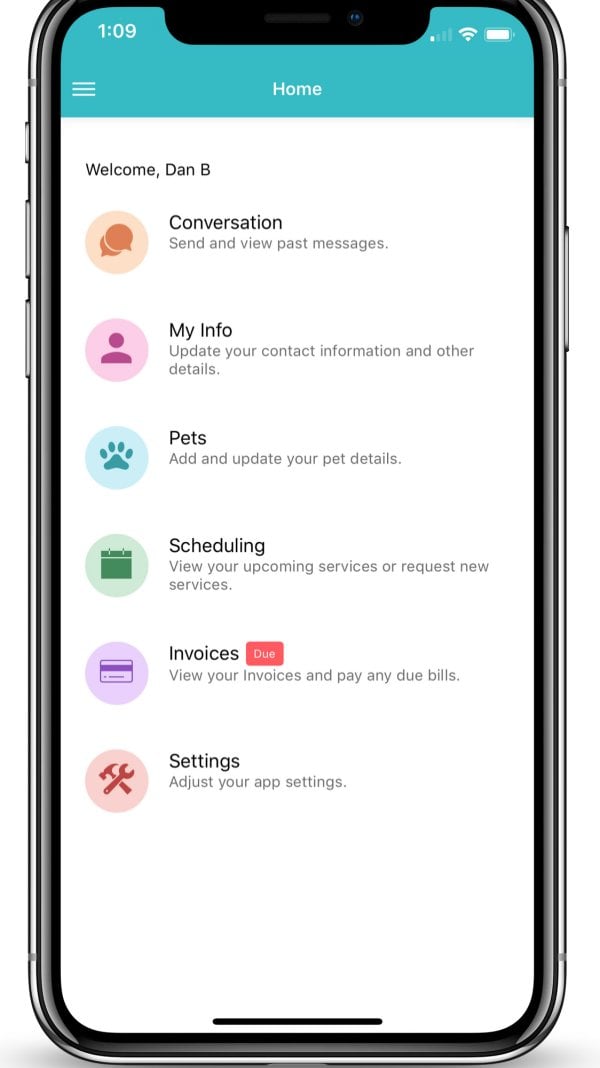 When your staff is in the field, completing events, they can very quickly send real-time updates to your clients, complete with pictures and notes through the Time To Pet Staff App. Your clients can also be sure to review all of their information (and their pet information) directly from the portal to make sure you and your team have the most up to date information possible. And if your clients want to send their sitter a quick note — they can do that too! Accurate, up to date information is key for providing a great service to your clients — both the two and four-legged kind!
Building a great pet sitting business (and any business by the way!) is all about relationships. Using great software — you can be sure you are maximizing your ability to build relationships with your clients!
Saving You Time
Technology has changed nearly every aspect of our lives. Now, when you have a question — you no longer need to go to the library or call your dad to ask. You can ask your smartphone, and it will give you an instant answer. While great pet sitting software might not be able to tell you who was the King of England in 1695 (William III if you were wondering) — it can save you a bunch of time!
Professional pet sitting software provides the ability for clients to schedule their own events. In Time To Pet, your customers can easily log on to their portal, request their upcoming trips, add all of their notes, and select which pets will be there. You can then just as easily edit or approve their request, which automatically adds it to your calendar. Even more so — you can do it from your phone by using the mobile-friendly Time To Pet website! No longer do you need to save all of your requests until you can get to your PC at the end of the day!
So the events have been approved, but what happens when a client decides they want all of that pet sitting visit actually to be dog walk? Instead of changing each and every visit, use our Bulk Edit tool to change them all at once!
Now that the events are scheduled and correct, you still need to create an invoice for your customer, right? Not so fast! With Time To Pet — Scheduling is intrinsically linked to Invoicing! That means as soon as the events are scheduled — the invoice is automatically created too! When scheduling (or approving) events, you can also add those to an already open invoice if you'd like! Now when the end of your billing period rolls around, and you have eight hours blocked out to create your customer invoices — the job is already done. Spend that time doing what you like! Whether that's hosting a Harry Potter marathon, learning how to cook, or our personal favorite — working on a way to grow your pet sitting business!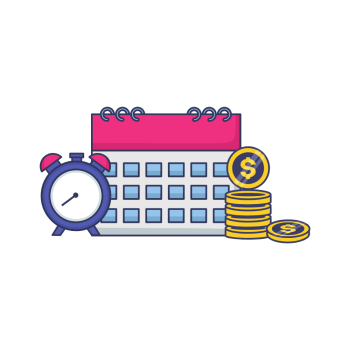 So you finished the last Harry Potter movie, your invoices are all built, and now you need to either process payment, email them to your clients or add manual check/cash payments. Geez — that seems like it could take a while. Or will it?
Time To Pet has Bulk Invoicing to very quickly run the customer credit cards on file for your open invoices (make sure they've given you authorization first!). It will also email the invoices in bulk or quickly mark them all as Paid and keep a description of the payment type. The entire administrative process is done! Your clients have requested their own events, you approved them right away from your smartphone, the events were scheduled, the invoice created and emailed and your customer paid!
Getting Paid
Let's face it — whether the purpose of your business is to be your own boss, to help local rescue organizations, or to provide for your family — cash flow is what allows you to do all of those things. One of the easiest ways to improve your cash flow is to improve how quickly your customers pay you. There is nothing worse than chasing down a client and asking them to pay their invoice, except maybe having to write that invoice off as uncollectible. Getting paid is a massive part of running a business, and the best pet sitting software should make that process as easy as possible.
While you may already accept lots of different payment methods — one of the easiest ways to get paid is to accept credit cards. Now whether or not to accept credit cards is a hot button issue (be sure to check out our previous blog on this topic) but the truth is that consumers expect to be able to pay with plastic. WePay's Small Business Payments Survey suggests that nearly 70% of millennials will only shop at businesses that take multiple forms of payment. Choosing to restrict how your customers can pay can significantly limit your customer base.
If you have decided that taking credit cards is right for your business — your pet sitting software should make the process as easy as possible. With Time To Pet — your customers can pay an invoice with just a couple clicks by visiting their Client App or Client Portal. After a card has been added, your clients can even use the same card for future invoices! You can also require that your clients have a credit card on file before they schedule events.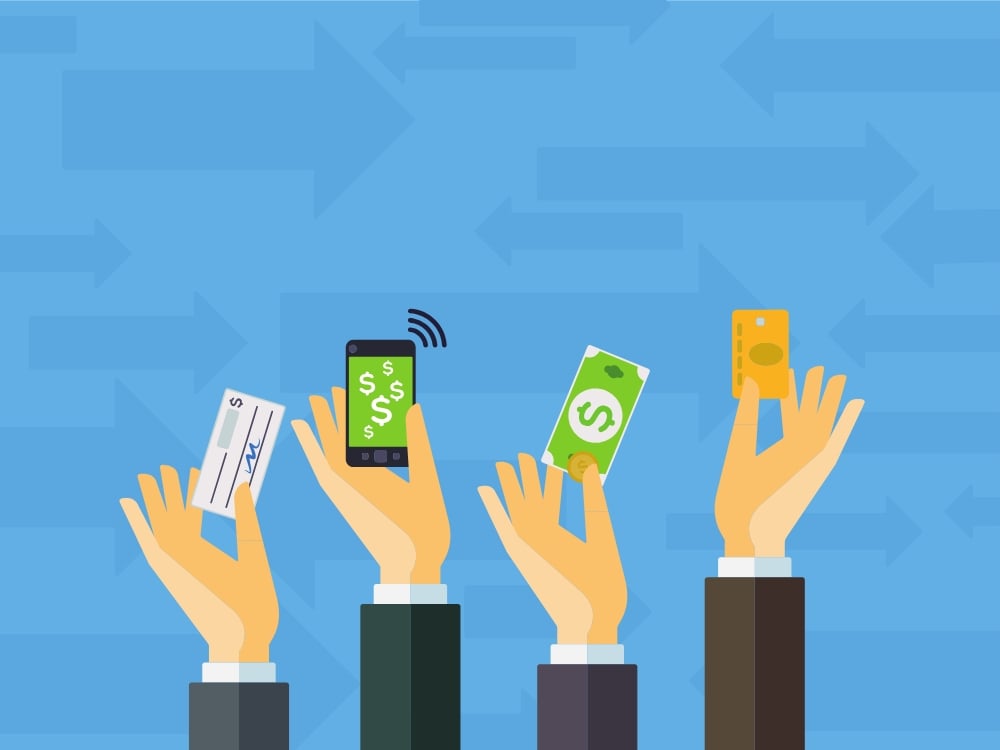 You may ask why you would want your customers to have a card on file before they can request services? That's a great question! With Time To Pet — if your client has a card on file, you, the admin, can actually run transactions on behalf of your customers. Of course — you need to get authorization from your clients before you can do this, but this makes getting paid about as easy as possible. Your client adds a card on file, gives you the authorization to run the card on file for each invoice, and that's it! Now when you have an invoice due, you can trigger the charge for your client.
Just like a good business should allow many forms of payment — Time To Pet doesn't limit you to credits cards either. You can also accept ACH payments (also known as e-checks), and you can very quickly mark invoices as Paid after getting paid with cash or check too. While getting paid isn't always the easiest part of running a business — the best dog walking and pet sitting software should make it as simple as possible!
Fewer Mistakes
One of the most important aspects of a professional pet care software system is the ability to make you better at your administrative duties. It's every pet sitter's nightmare to schedule an event on the wrong day and miss it. Great software should help minimize (if not eliminate) all of those possible mistakes caused by human error. How does it happen? Well, it should be threefold. First off — the administrative burden of scheduling events is moved to your clients. Secondly — Invoices are built automatically. And lastly — great software should have a robust array of tools that help catch any possible mistake and give you the information you need to fix the issue.
Let's dig a little deeper into the first point. If you are taking requests via phone call, email, or text message — the likelihood that a mistake can happen when you are entering the events is high. It is time-consuming, and as your business grows — you are out and about doing visits and need to come up with a successful strategy to remember to schedule all of the events when you get home. Excellent pet sitting software gives your customers the ability to request their own events. These events are pending until approved by you or another admin. No need to add an extra step by entering the events into a calendar yourself. With Time To Pet, your clients can view all of their scheduled events and pending events!
That way, if a customer is concerned that they aren't on your calendar — no need for a frantic phone call. Your clients can simply log in to the Client App or Client Portal and check for themselves. In addition, your clients can know in real-time that their events have been completed! After a staff member completes an event — they are prompted to send an optional message, can send a visit report card and attach any number of pictures to that post-visit report. That message will be posted for your client in their portal and also sent to them right away! TTP also supports GPS tracking. While that feature might not be right for everyone — you can enable it and keep the data for your business use or share the data with your customers too!
Next up is the ability to sync your scheduling with your invoicing. Have you ever gotten an email from a customer saying, "This invoice is all wrong! You only came three times last week."? With Time To Pet — all invoicing is intrinsically linked to scheduling. That means whenever you schedule an event — the invoice is built automatically. You can be sure the invoices your clients are seeing (and paying) are correct and timely. Plus — it is a huge time saver not to have to generate invoices each week!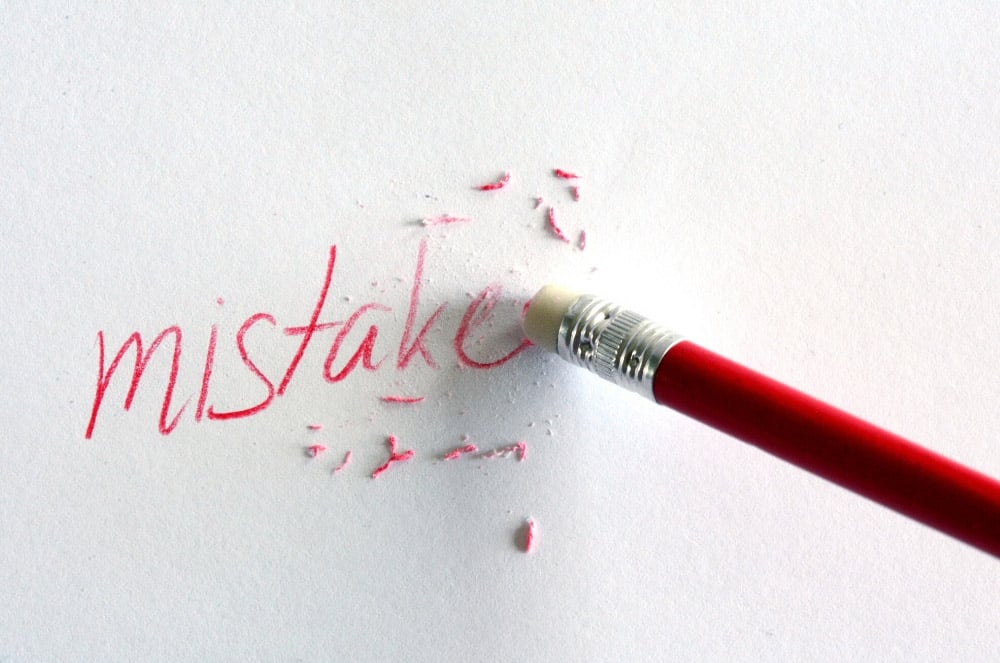 Last up are the actual tools that help make sure no mistakes happen. While each pet sitting software may be different — Time To Pet has built a suite of tools to make sure no events ever get missed, and all relevant parties are well aware of their responsibilities. The first tool is the Confirmation Email. This email confirms with your clients that their events have been approved. While you can trigger a Confirmation Email at any point — Time To Pet will send one by default to your customers immediately following your approval of their requested events. This email can also be customized if you have any specific information you need to share with your clients.
Time To Pet also has automated Late Reminder emails. You can create these Late Reminders on a service by service basis, and each time that event is "Late" — both your assigned staff member and all admin will be notified. Concerned about overbooking your staff or scheduling an event for a staff member who has requested time off? Conflict Detection will ensure you know all of the Conflicts on your calendar and give you an easy way to fix them. Time To Pet will also notify your staff immediately if their schedule has been updated or changed.
The most important tool of all is the Staff App. If you have given your staff a printed schedule or sent a staff member an email with their events — that information will not be updated as their schedule changes. The data is static and can cause your staff to stick to their original schedule when we know in the pet sitting world — the original schedule is usually not the final schedule. The Time To Pet Staff App is immediately updated when you update the company schedule. That ensures your team has the most accurate and up to date information right at their fingertips!
Pet sitting software is meant to help you as you look to manage and grow your business. There is nothing more important than making sure each and every event is completed in a timely and appropriate manner. The best professional pet sitting software should make sure that it happens!
Productivity
When you think of great software — you probably think of a way to make your job and your life easier. At the core of any great piece of technology is the ability to make you more productive. Email allows you to save the time it takes to write a letter and the $0.55 for a stamp. Google makes it really easy to find anything you're looking for. Excellent pet sitting software should make running your business smoother. While there may be a learning curve to start off — as soon as you get the hang of your new software — your life and your business should be more straightforward. That gives you the time and energy to work on growing your business instead of working in your business.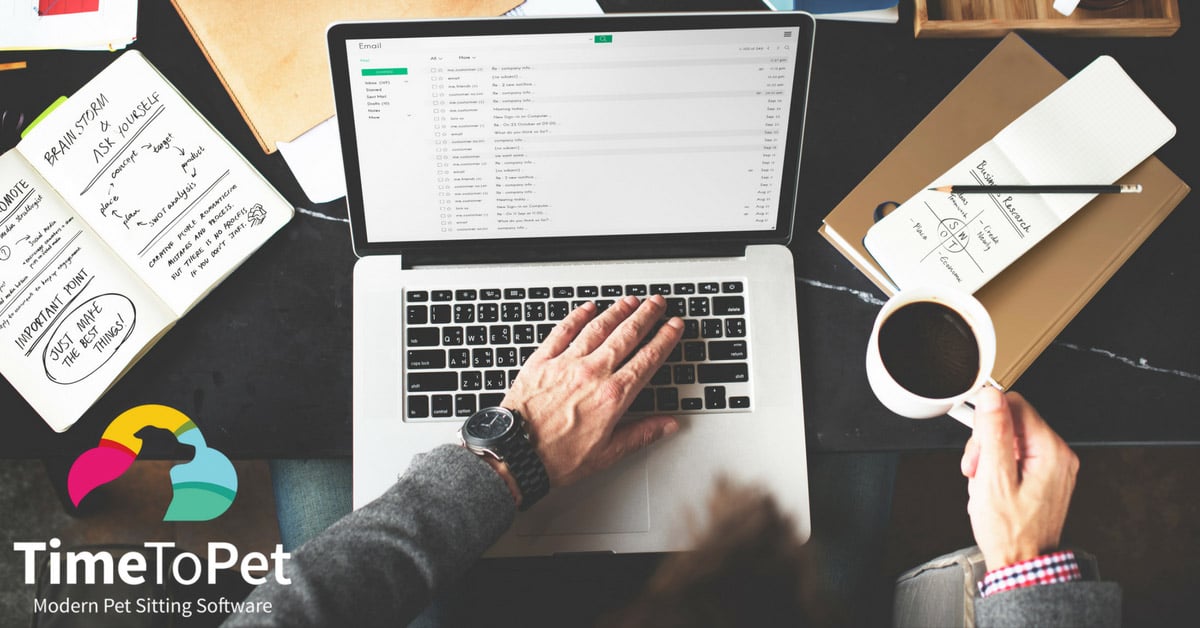 While Time To Pet has been designed to increase your productivity in nearly every administrative aspect of your business — we will focus on a couple key features. First up is our mobile website. Being a pet sitter means that the majority of your day is not spent behind a computer (that's why you became a pet sitter anyway, right?). While spending your days with dogs and cats might do wonders for your soul — it doesn't help with billing, invoicing, approving events, etc. Time To Pet has created a fully functional mobile website that mimics our desktop site. Therefore, when you are in the field, and you need to send an invoice or approve a last-minute request — it is as easy as can be! We've also built dedicated mobile apps too. The apps have been streamlined to make it super simple for you and your team to view your upcoming events, complete those visits, and send along an update with any number of pictures!
The next group of features that help you be more productive is all the available integrations. As your business has continued to grow — you've probably enlisted the help of an accounting tool to manage your finances. Quickbooks Online is the most popular accounting solution for a pet sitter, and Time To Pet is fully integrated with QBO. That means all invoices, payments, and even new clients created in Time To Pet are automatically synced to your QBO account. No need to schedule the services in one system and bill your clients in another! Time To Pet is also integrated with several credit card processors. That means your clients can pay their invoices directly from the Client App or Client Portal! That gets you paid faster, so instead of chasing your clients around for payment — you can focus on finding the next customer! Lastly, if you prefer to use Google Calendar or iCal — Time To Pet even integrates with third-party calendar applications! Now you can keep your work and your personal calendar together on the same app.
Pet sitting is tough work. It takes a special type of person to build a company focused on exceptional care and exceptional customer support. But when you persevere — the result is a really outstanding business and an extraordinary life. Pet sitting software can help alleviate some of the difficulty and put you in the best possible position to be successful.
Happy sitting!