We're very excited to share this awesome guest post, written by Mikaela, the founder of Pet Marketing Unleashed. Mikaela offers valuable, actionable tips to help you make your pet care business irresistible to potential clients.
---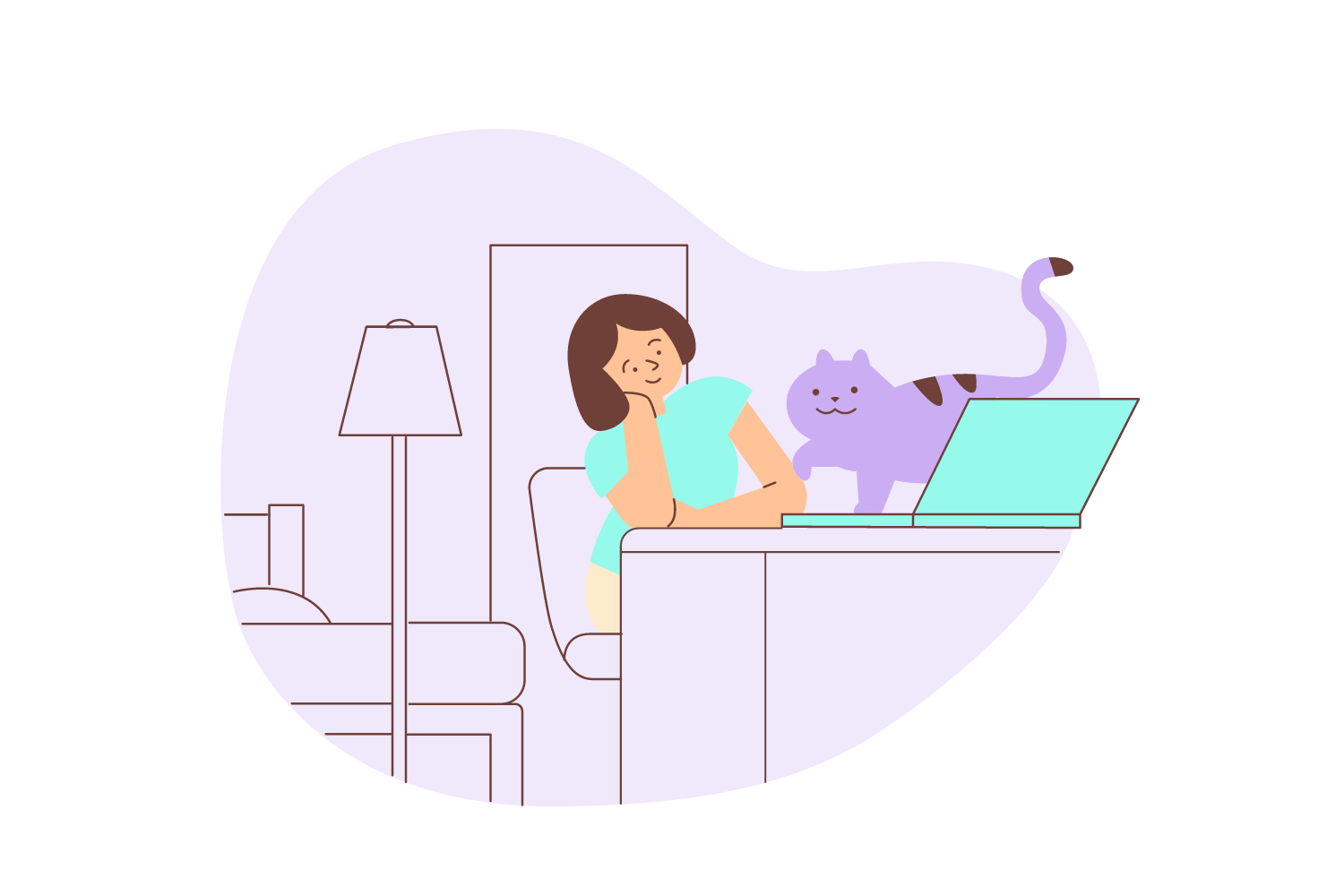 6 Steps for Making Your Pet Care Business Irresistible
Intimidated or discouraged by the fact that endless dog walkers and pet sitters are popping up all around you??
How do you make sure that the dream clients you want to work with WILL choose to work with YOUR pet business?
We see a lot of vague information out there on ways to grow your pet business or stand out amongst the crowd. The tips can leave us feeling like we don't have a plan of action moving forward.
So, I've compiled a list of 6 different steps you can take to make your pet sitting business irresistible with tangible ideas and ways to move forward with them. Feel free to pull what's applicable or what resonates with you, but if you do only one thing, please be sure to keep an open mind and when you finish this blog post, open up your calendar and schedule in some time to get some of this done.
Knowing this information will not get you results. But implementing it will.
Ready?
1. Consider niching down
Let's face it - the pet care industry is saturated with hundreds (if not thousands) of dog walkers and pet sitters in each big city across the world. So, how do we stand out?? We all offer the same services and we all want to work with the 'pet owners' in said town.
Well, I'd argue that it's time to niche down, and there are several ways you can do it.
Begin brainstorming what you've always secretly wanted to do:
Showcase your unique personality (bold, funny, cynical, silly, etc.)
Showcase your obsession with X (certain sports team, show, movie, etc.)
Work with dogs with disabilities, behavior problems (reactivity, shyness, etc.)
Work with particular breeds, species, ages (puppies vs. seniors), sizes (small dogs vs. giant breeds), etc.
Time and time again, I've worked with clients who say their target market is simply - pet owners in San Diego or Los Angeles or New York City. When I tell them to consider niching down, they immediately look at me like a deer in headlights because they feel like they'll be excluding a large number of potential clients right off the bat. And you know what?
They're right! The difference though is that that's a GOOD thing. That's the goal. Why?
You'll be weeding out the clients you really don't want to work with

You'll bring in more of the clients (humans and pets) that you REALLY love working with

This makes you LOVE your career and daily work even more

It makes it an easy sell (clients will know right away they want to work with you)

It reduces distrusting questions, continuous emails back and forth, and 'hard to convince' clients who are just shopping around for the lowest price

It makes your dream clients want to work with you for YOU, not for the best deal or highest convenience. Those will be the clients who are most loyal in tough times or when other competitors pop up.
Just think… If I have a dog with reactivity problems and I'm worried that a pet sitter will be able to handle it properly, imagine what would happen when I go to Google and search for pet sitters in my area. I come across 10 different options, but the last one I see says they SPECIALIZE in dogs with reactivity. Well, that's the one I'm choosing - I'm sold from the beginning because that's their specialty. That's the power of niching down!

2. Ask yourself what's frustrating you & refine your process
This one is a simple, yet very powerful exercise that can do wonders for your stress-levels and effectiveness as a business owner.
I challenge you to write down a list of ALL of the things that stress you out in your business or what things take extra time that really shouldn't. Examples of this could be:
Clients struggling with creating their own account online in their client portal
Clients asking the same question repeatedly
Clients always calling or texting you when you'd prefer email
You wasting time manually inputting in client information over the phone
You having to remember to print your contracts, bring them to the Meet & Greets, bring them back, scan them into the computer, etc. every time you have a change to the contract
These are just a few examples. But, the point here isn't to overwhelm you with all the 'negatives' in your pet business. The goal here is to figure out HOW you can avoid these situations in the future.
Some of the most popular ways you can systemize and avoid these things from popping up in the future:
Make sure you have a FAQ page on your website (and you're actually linking to it somewhere in your client process so your potential/current clients WILL get their eyes on it). Include questions here that clients ACTUALLY ask you.
Write blog post tutorials like… how to get started with Time To Pet. Be sure to include screenshots so you can walk them through any process where you're seeing a struggle.
Create a booking process page on your website with ALL the information they need (More on this later in number 6):

Links to logging in, creating an account, of other tutorials from Time To Pet
Blog posts on staff training, a checklist to prepare for your sitting reservation, etc.

Consider streamlining your process with canned emails (here's a tutorial on how to set that up). That way, you know you're not missing anything when sending important emails to new emails. It also ensures you're covering it all when you're extra busy (or if another team member is sending emails for you) and need to get a client set up.
Actually implement the software to its fullest potential (see number 5)!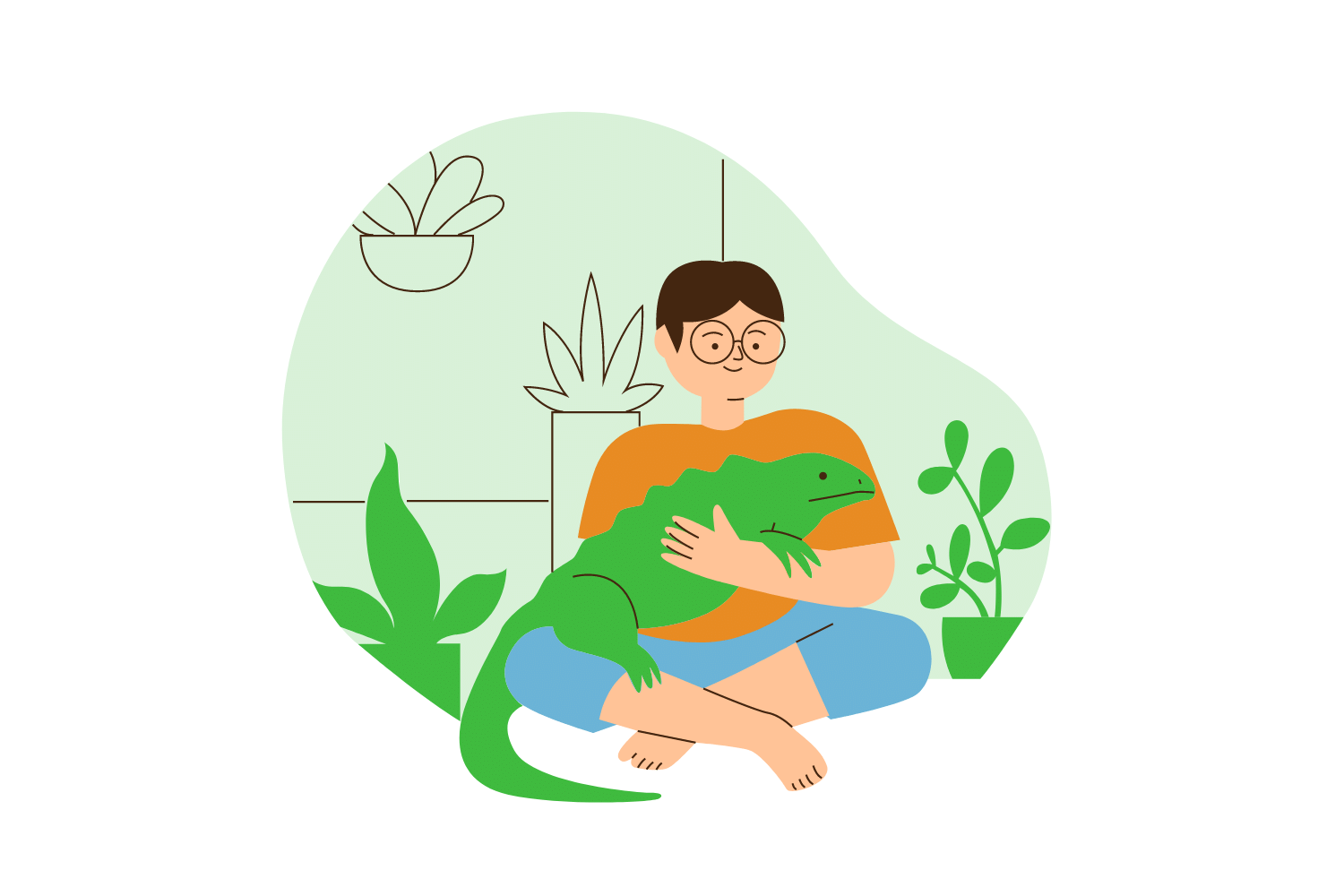 3. Refine your website
One of the best things you can do to optimize your website is to make sure you're super, super clear.
Here's a small, yet powerful tangible tip for ya - In your main banner image on the home page, make sure you clearly state:
What you do
Who you do it for
Where you're located
Secondly, spend a few minutes going through each page of your website and making sure it's super clear on what should happen next. What's the next natural progression a potential client should take when on any page of your website?? Place that in by adding a clear, simple, bold button with an action-oriented verb, like… BOOK NOW, GET STARTED, CALL US, READ THE PROCESS, GET ACCESS, etc.
4. Impress them
This goes back to the point that the pet care industry is a very saturated one. Another way to help your business stand out amongst the crowd is to immediately impress your clients and do so throughout their onboarding process (AND beyond).
In essence, you want to pamper them, make the decision easy, and make it more about the overall experience. Because, let's be real. They aren't going to pick a pet sitter just because you offer pet sitting (there are loads of pet sitters out there - you aren't unique in that). They'll pick whichever business they want to work with because of the overall experience.
So, whether it's…
Amazing customer service
Unique brand messaging that makes them smile or laugh or feel related to
Small gifts/surprises
Personal/hand-written letters
Welcome packets (see my template here for inspiration - but you can make your own, too!) that go over everything they need to know about your business.
Simplified, easy, onboarding system (like Time To Pet)
Going above & beyond
These are all small things you can begin incorporating into your process just to make yourself stand out among the masses! And P.S. The biggest thing you CAN do is to respond quickly.
Consider setting up automated emails for those who submit a contact form or register on Time to Pet. Because, if you wait even 24-48 hours before getting back to them, they probably selected another business. Even if you let them know it's automated and that you'll follow up personally shortly, that's still a way for you to let them know you got the message and potentially answer the questions they may have without you needing to be at your desk manually responding.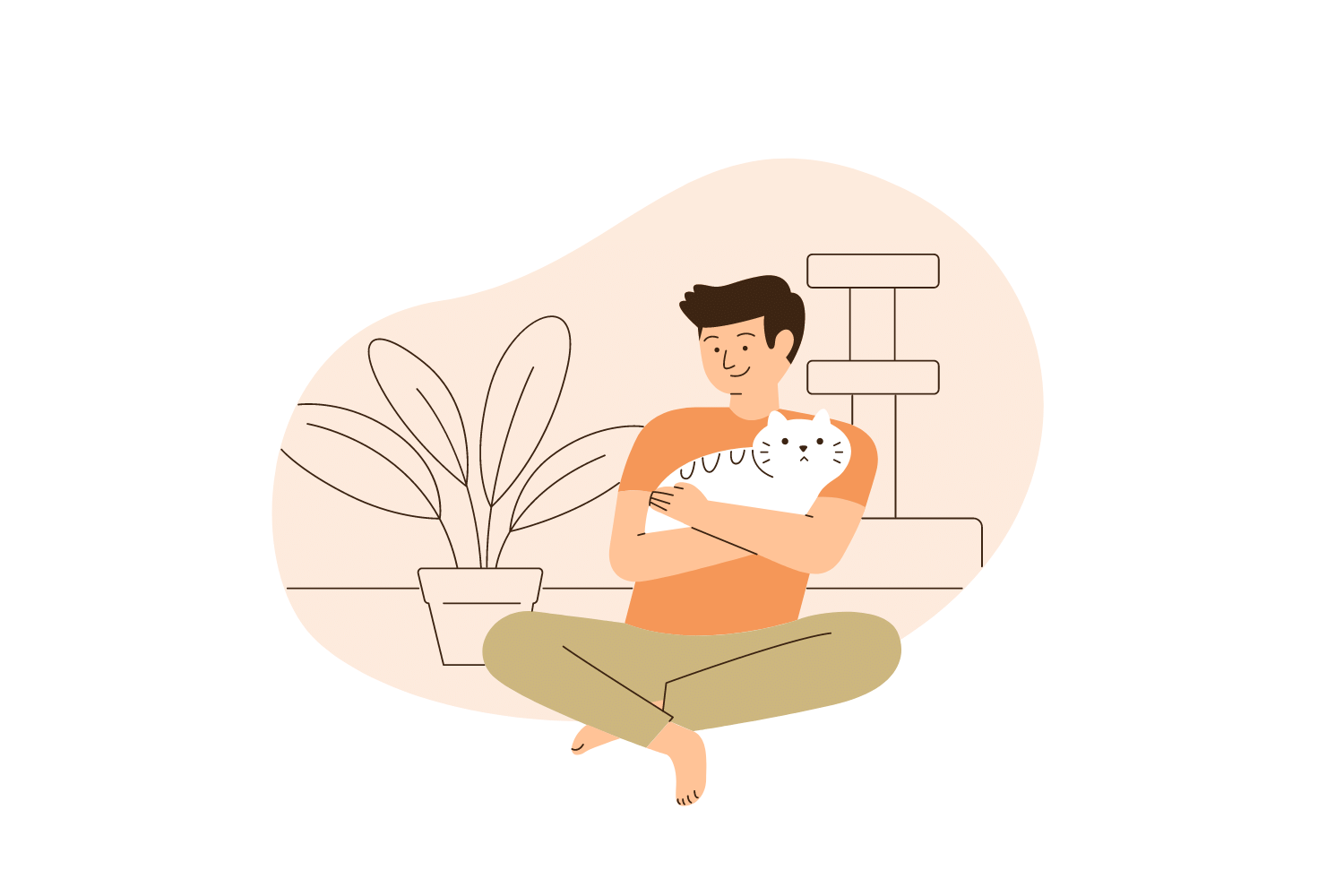 5. Integrating Time To Pet (to its fullest potential)
Now, this may be obvious given we're on the Time To Pet website, but this is SO, SO important.
Not only is it about using the software, but it's also about using it to its fullest potential. Because, why not take advantage of a powerful software that can work for you behind the scenes. I've worked with many clients who use software like Time To Pet, but for some reason, they don't let clients sign up or actually use it. It's almost like their own internal system behind the scenes, but think about how much potential you're missing out on:
Imagine if you could instead focus those hours on finding new clients or upgrading your processes
Imagine if you could make it easier on your clients by allowing them to get set up and request appointments
Imagine if you didn't get texts constantly about setting up reservations or making changes
Imagine if you didn't have to print a contract and get them to sign it in person
Realize that the majority pet owner out there is now the Millennial. Millennials like things easy peasy, online, and ready to go. It's time to honor that!
6. Create a booking process page
Extending off steps 2 and 6, one of the best ways to both refine your process AND fully use your software to its potential is to create a booking process page on your website.
It sounds intimidating, but it's really quite simple.
All you need to do is include any of the applicable following information:
Outline the steps to working with you (preferably in 3 simple steps)
Any external links for troubleshooting like any Time To Pet tutorials to help them: create their pet profile, change a reservation, message your sitter, etc.
Include your welcome packet if you want them to have access to it from the beginning (could be an opt-in offer)
Any native blog post tutorials you've created for them in the form of blog posts
Any other links you want them to know before booking or moving forward with you (like your staff training, certifications, what it's like to work with you, important policies, etc.)
See an example of this in real life with Pet Waggin' Pet Care and Heidi & Hope Pet Services.
You now have a list of some important steps you can take to elevate your pet business and separate yourself from the sea of other pet care providers out there. Which ones are you going to implement this week?? I want to see! For some accountability, screenshot your progress or calendar slot where you're going to work on this and send it to me at @petmarketingunleashed. I'm here to help!
And again, don't forget to schedule in some time to do this. Because like I said earlier, just knowing this information won't get you results. And while some of these steps take set-up time, they'll be sure to give you hours back in the long run (oh, and more dollars in your pocket). You've got this.
---
About the Author: Mikaela is the founder of Pet Marketing Unleashed, a company focused on helping petpreneurs build modern and 'as stress-free as possible' pet businesses through web design, content writing, digital products, and education. She is all about creating systems and strategies that reduce stress and get pet businesses working while you're sleeping or out with the dogs! Mikaela is also the host of the Facebook group, Unleashed Petpreneurs, a community filled with other pet industry entrepreneurs looking to upscale their marketing, processes, and websites. Outside of work, you'll find Mikaela walking with her hilarious pup, Wilson, or reading books with her husband in their small TV-less cottage in sunny, San Diego.
Connect with Mikaela and Pet Marketing Unleashed: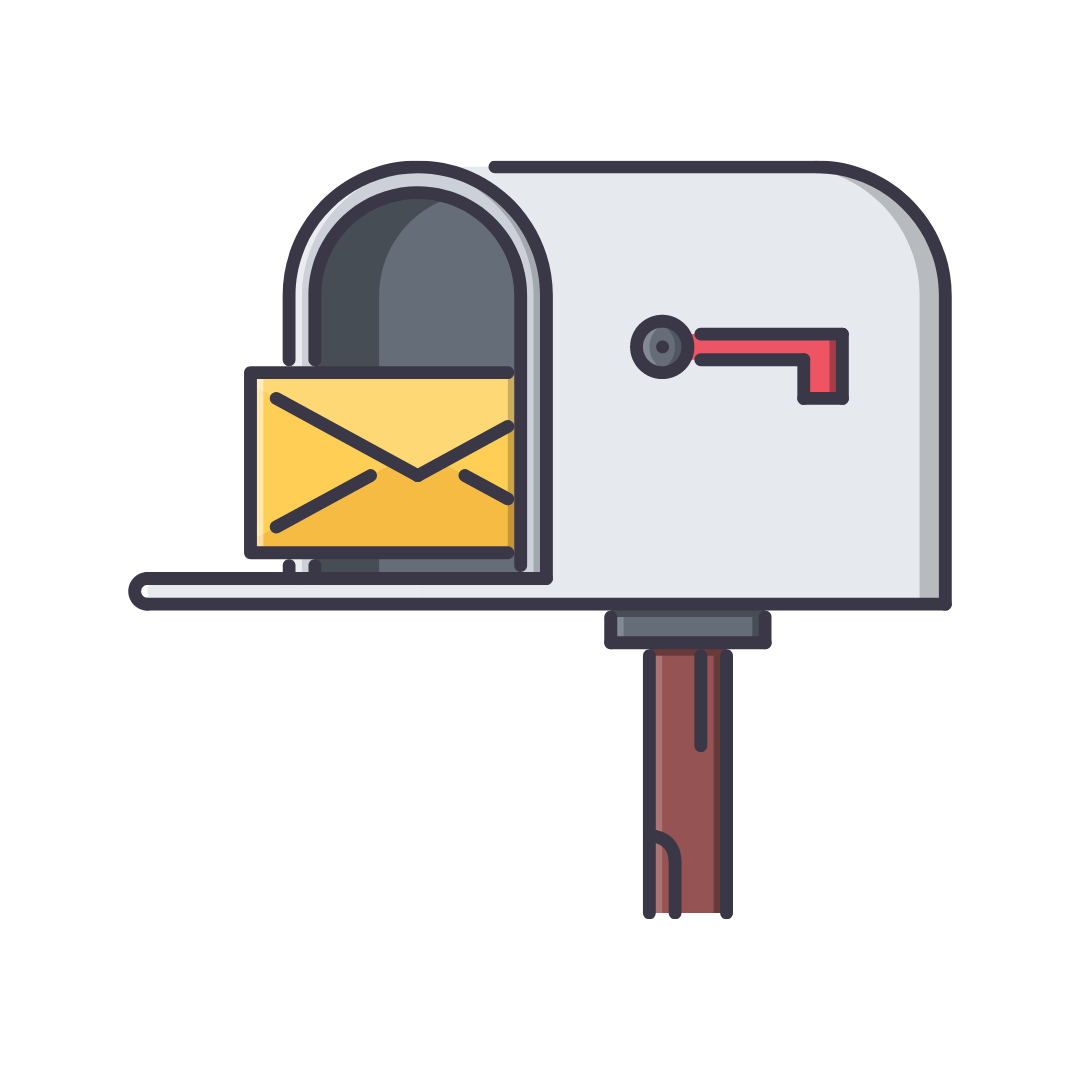 Subscribe To Our Newsletter!
Our monthly newsletter is full of free resources, pet care industry news, and much more!