One of the most common feature requests we receive is for more administrative-type functionality built into our Mobile App. Today, we are thrilled to announce that the first phase of this added administrative functionality is available with the latest Time To Pet App update!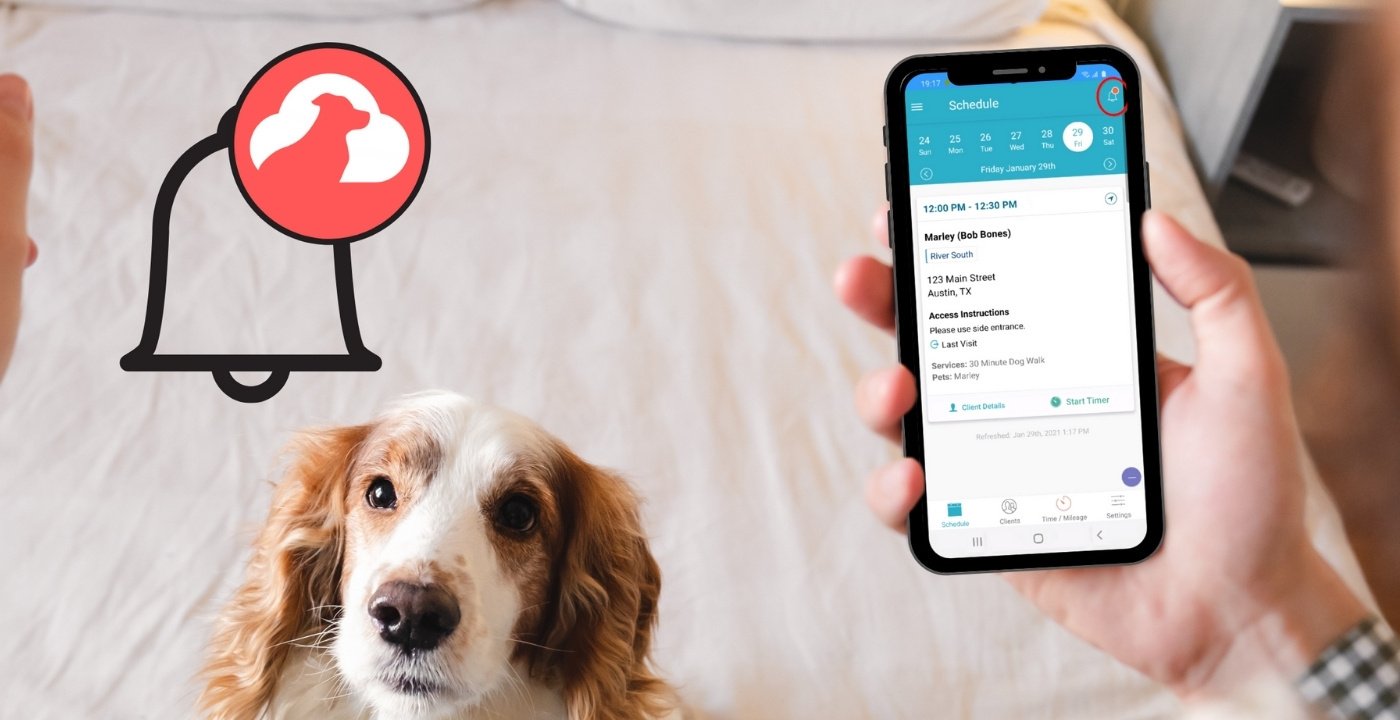 We are very excited to announce our new Notifications Center in the App! As always, we have been working hard to bring you a better experience by creating more features to help you run your business more efficiently, especially when out in the field. At its core – the Notification Center makes it significantly easier to receive and view the same types of notifications you can see on your dashboard, but now, you can see these directly on your Time To Pet Staff App.
This new update means that you and your team can now see many additional push notifications that were previously not available on the App. For example – when a customer submits a service order request or when a pet parent updates their pet details, you will receive an alert. We've also created a new central hub in the App where you can easily access all of your important notifications.
As soon as you update your App to our current version, you will notice a new "Bell" icon in the top right corner. Clicking this icon will take you to the new Notifications Center.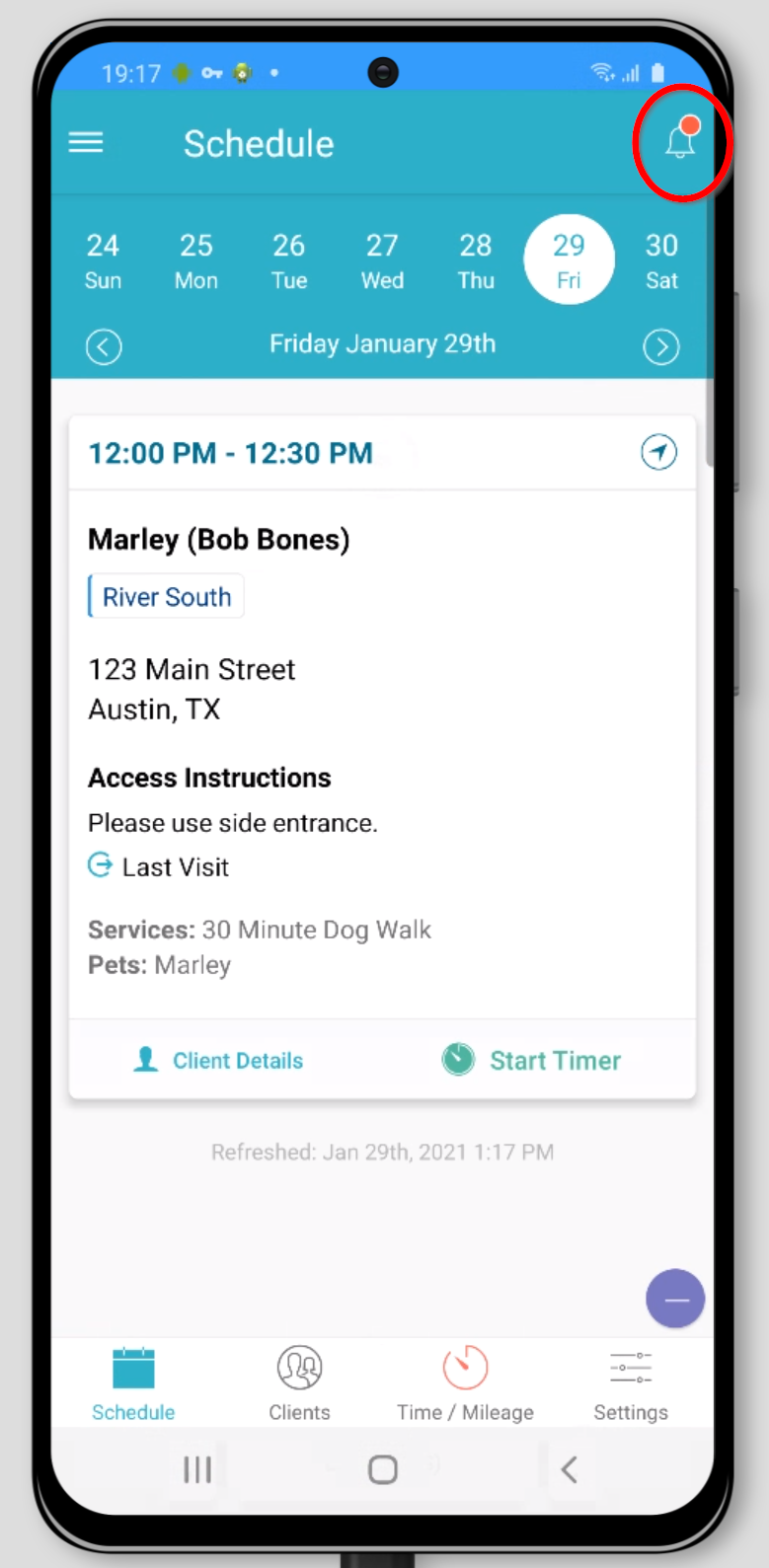 Inside the new Notifications Center, you will find two tabs, one for Messages and one for Notifications. The Messages tab will show you all of your client message notifications (including private messages). You can also filter by unread messages only, mark all messages as read, or mark just selected messages as read.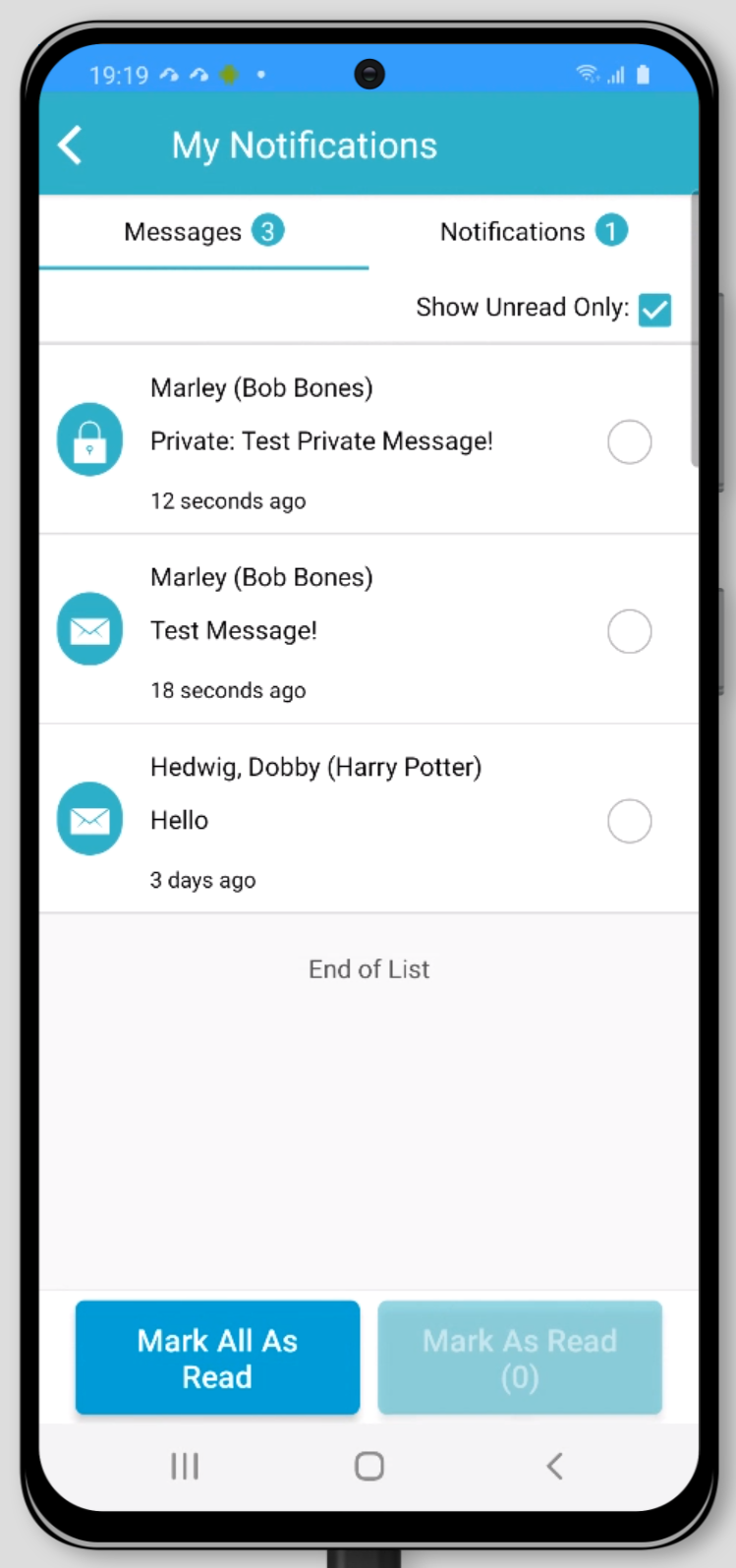 You will notice that if you click on one of these messages, you will immediately jump to the client's conversation feed in the App, where you can respond directly to your customer!
The Notifications tab is where you can see all of your standard notifications. Again – we now support a ton of additional notifications that previously were not available via the Time To Pet App. For many of these notifications, you can click on them and jump directly to the correct section of the App (like if a client updates their pet details, clicking on that notification will take you to the pet's profile page).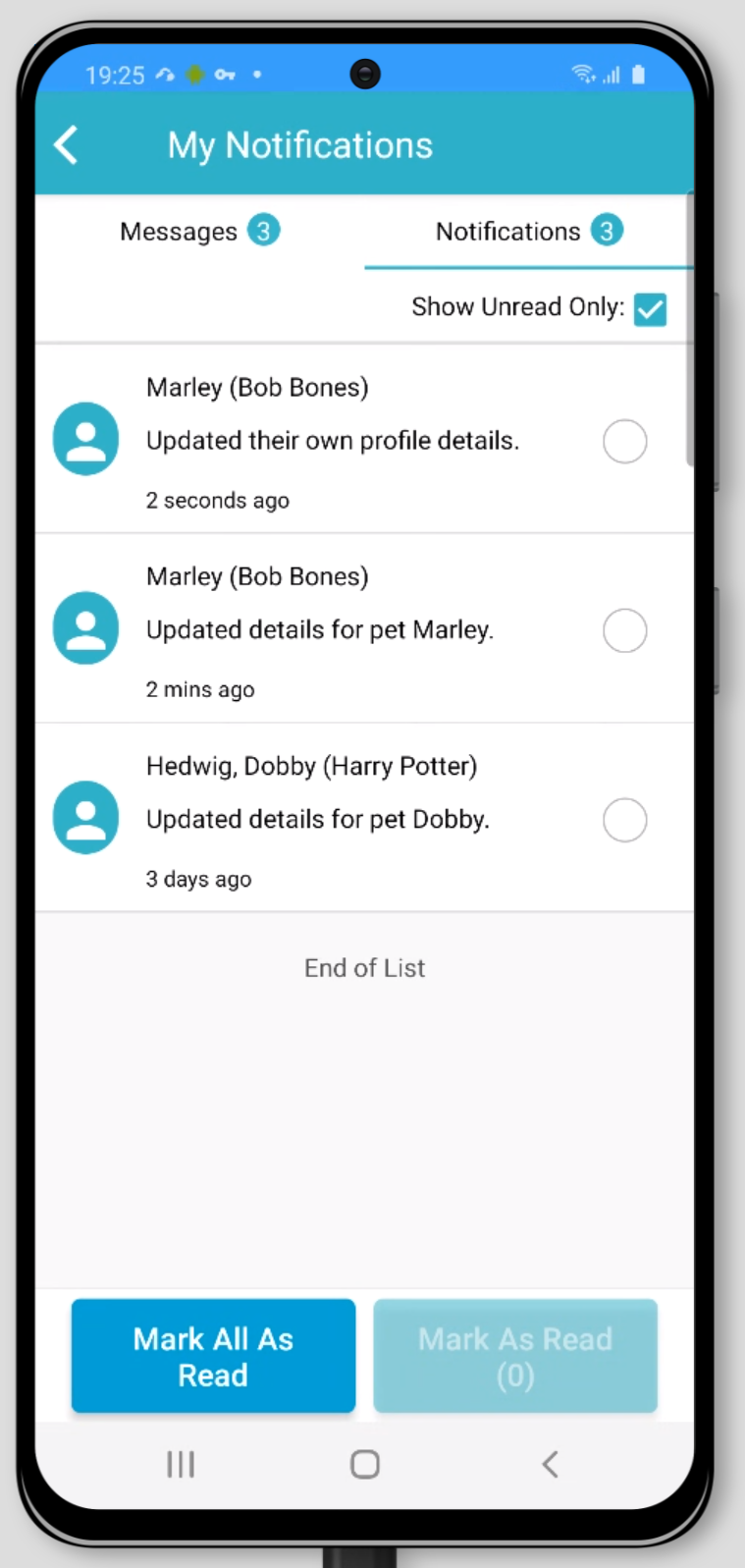 For any action that isn't currently supported in the App, clicking on that notification will load the correct page on the Time To Pet mobile website. So, for example, we don't yet support the ability to approve a client's service order request directly from the App, but we can now send you a notification of a new request, and you can click on that notification to immediately jump to the TTP mobile website to approve the request!
There are two places to see everything you can receive notifications for in the Mobile App. First, you can navigate to the "Settings" section of the App, click the "Notifications" tab, and view/edit everything you are notified about.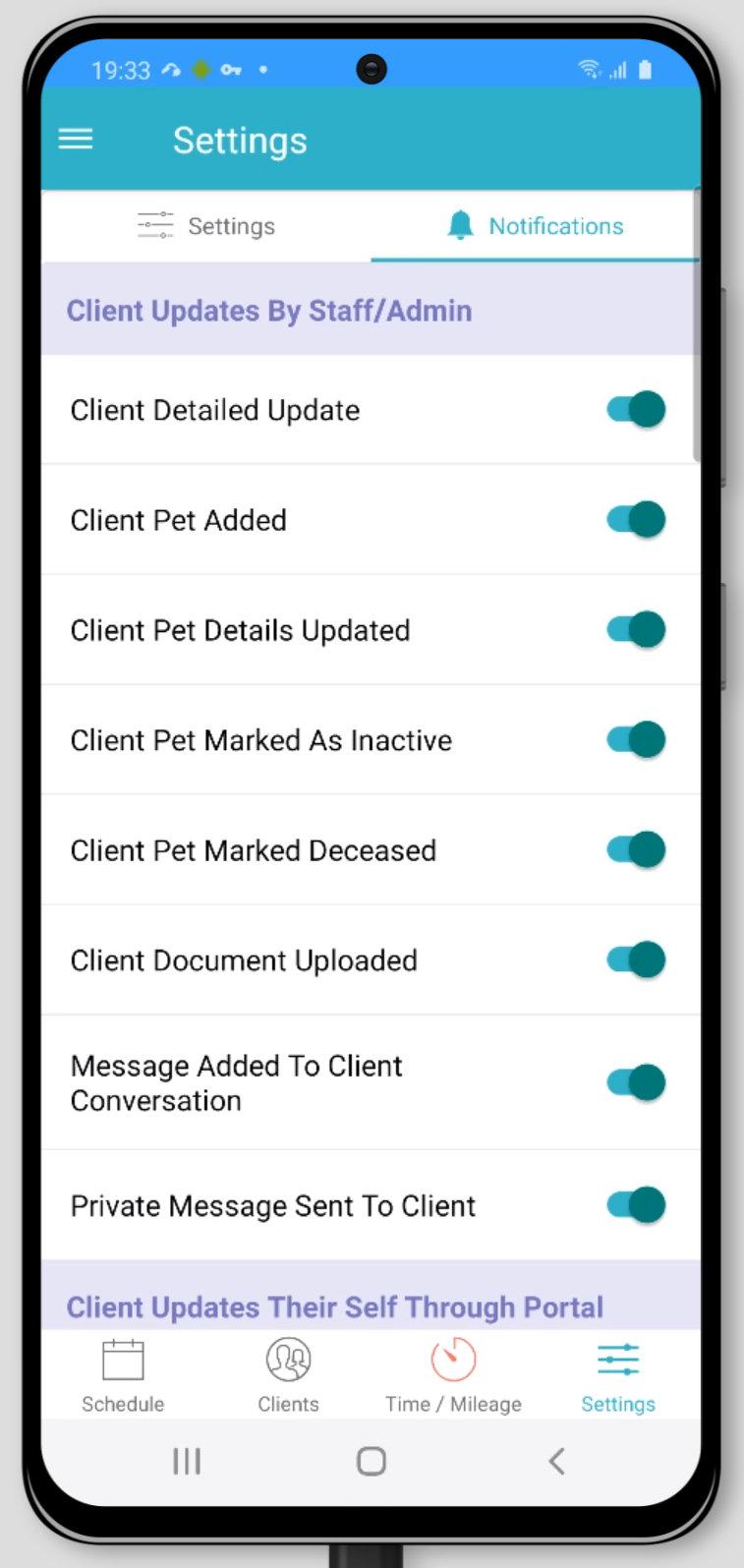 Alternatively, you can also view and edit all of your notifications (including in-app, email, and dashboard) directly in your Staff Settings section on the Time To Pet website. Check out our help doc on the Notifications Center for a complete list of all of the notifications we now support in the Time To Pet App.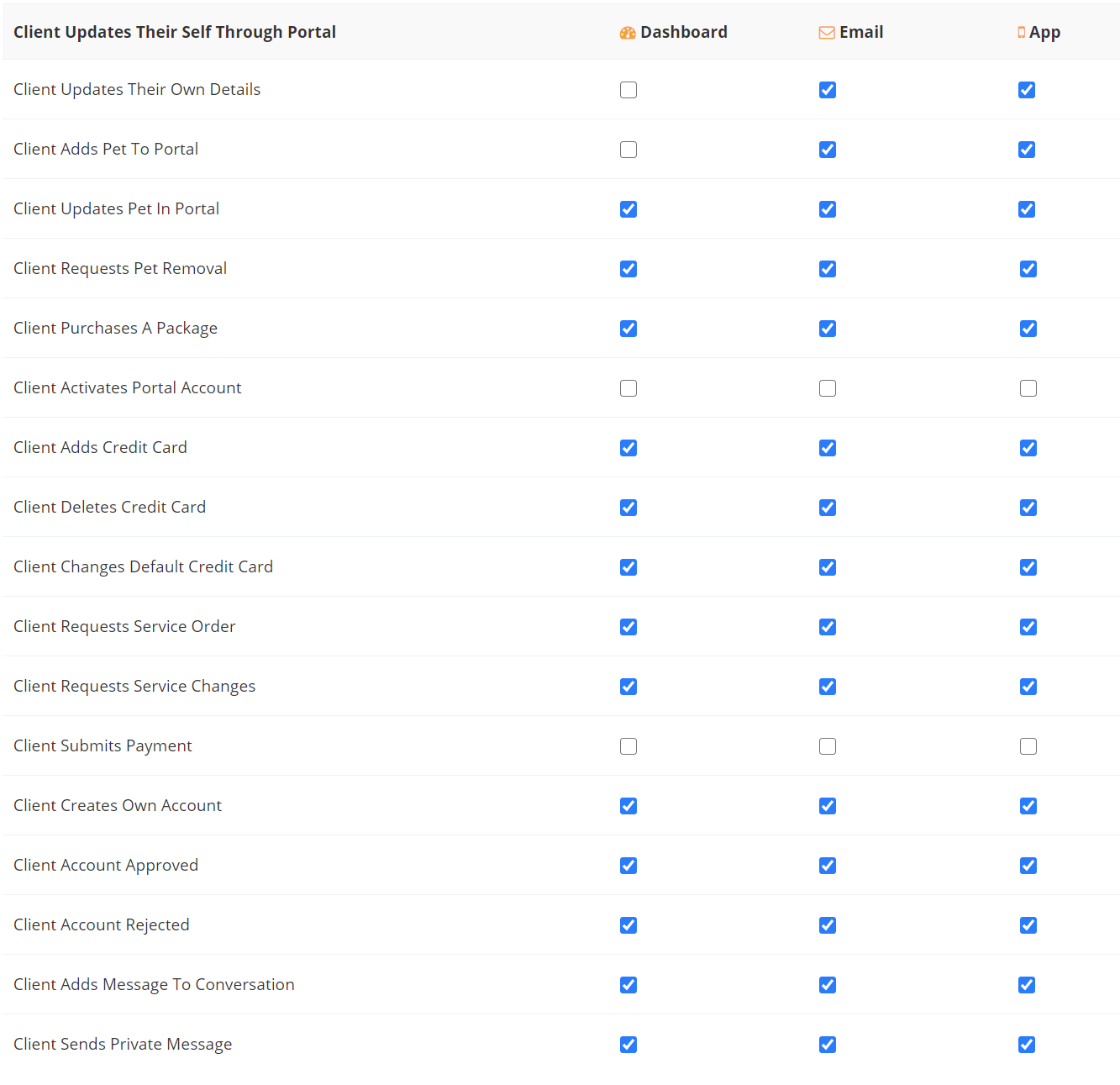 Of course, the new Notifications Center's most significant aspect is that you and your team will now have access to real-time push notifications for all of the important messages your clients send. You will also see all the actions customers take, right as they happen. We are very excited to create and bring you this update! This is the first phase of adding more administrative functionality to the Staff App — keep your eye out for more great features coming down the road!