For many pet care professionals, managing their business can be a 24/7 job. Sometimes, the only time to catch up on messages or send invoices is at 11pm after a full day of walking dogs. However, most pet care professionals don't want their pet parent clients to know they are burning the midnight oil. It's important to be able to set boundaries and set reasonable expectations with your pet parent clients.
Because of this, we are very excited to announce two new features to help make the process of managing a pet care business (at all hours of the day) easier! Today, we release Scheduled Messages and Business Hours!
Please note that full app support for scheduled messages and business hours is currently rolling out and should be finalized over the next few days.
First up is Scheduled Messages. This tool touches all types of messages in Time To Pet (including conversation feed messages, service order confirmations, emailed invoices, and email campaigns) and allows you to "schedule" these messages to be sent at a later day or time.

You will now notice a drop-down next to the "send" button across messages in Time To Pet. Clicking this drop-down provides you with the option to schedule the message for later.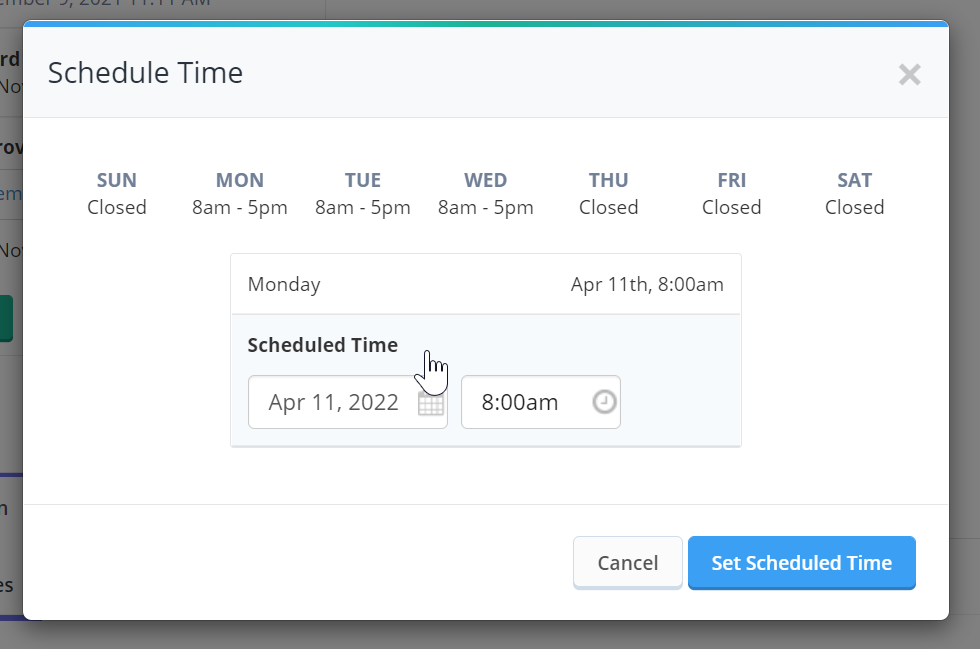 As mentioned, this works for not only conversation feed messages but also service order confirmations and emailed invoices. For example - want to send the invoice to your customer as the dates of their trip get closer? Now you can schedule it!
Scheduled messages also provide support for email campaigns. You can now create your monthly newsletter a few days in advance and schedule it to be sent on the 1st of the month.

Lastly, we've got a great new tool found in the Message Center under the "Scheduled" tab. From here, you can view or edit all of the scheduled messages your company has set.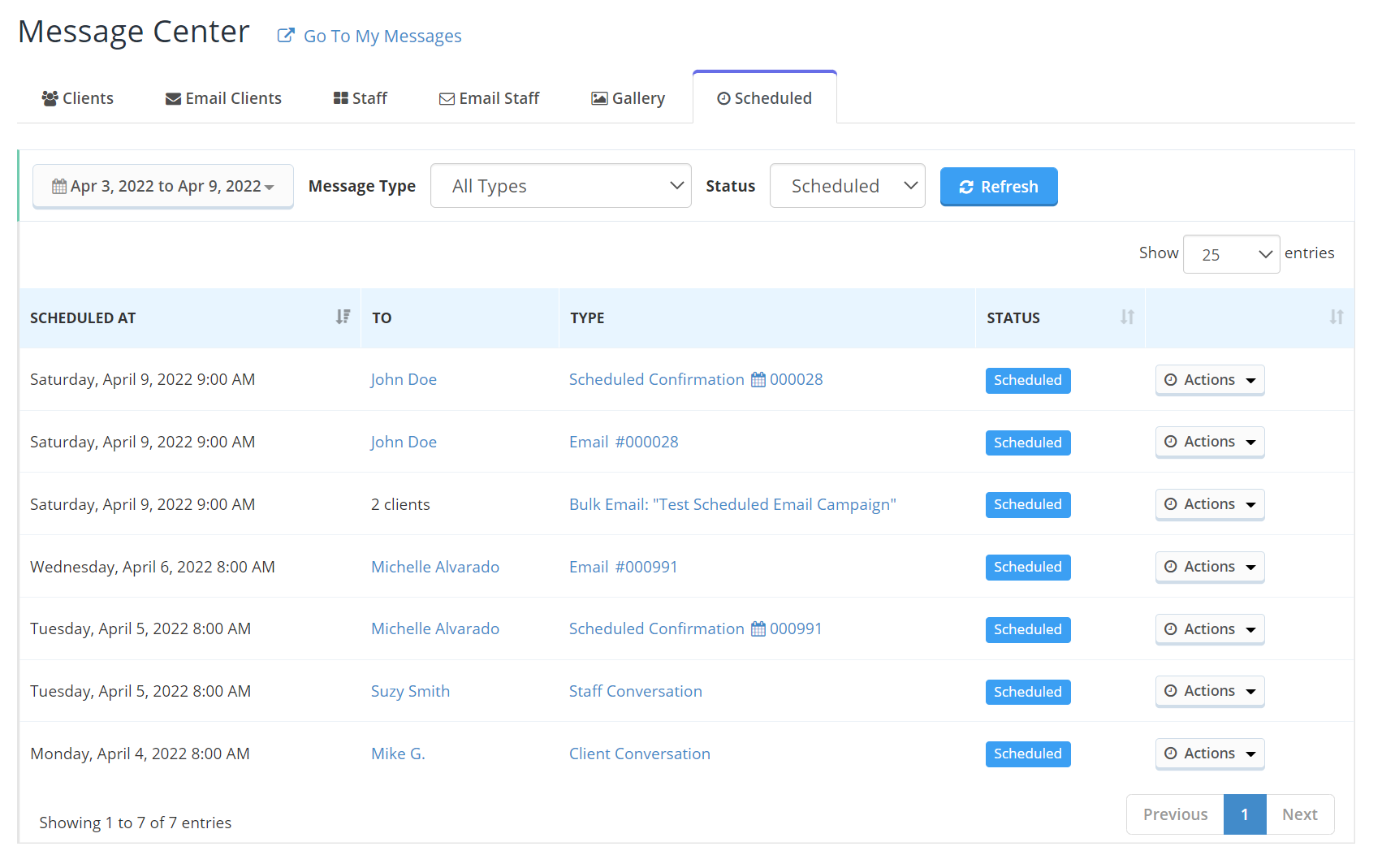 For more information on Scheduled Messages, be sure to check out our help doc!
Our second release is a new set of tools collectively referred to as "Business Hours." Business Hours can be found in the Messaging Settings section of your account. When Business Hours are enabled, you can set your "Normal Business Hours" for your business.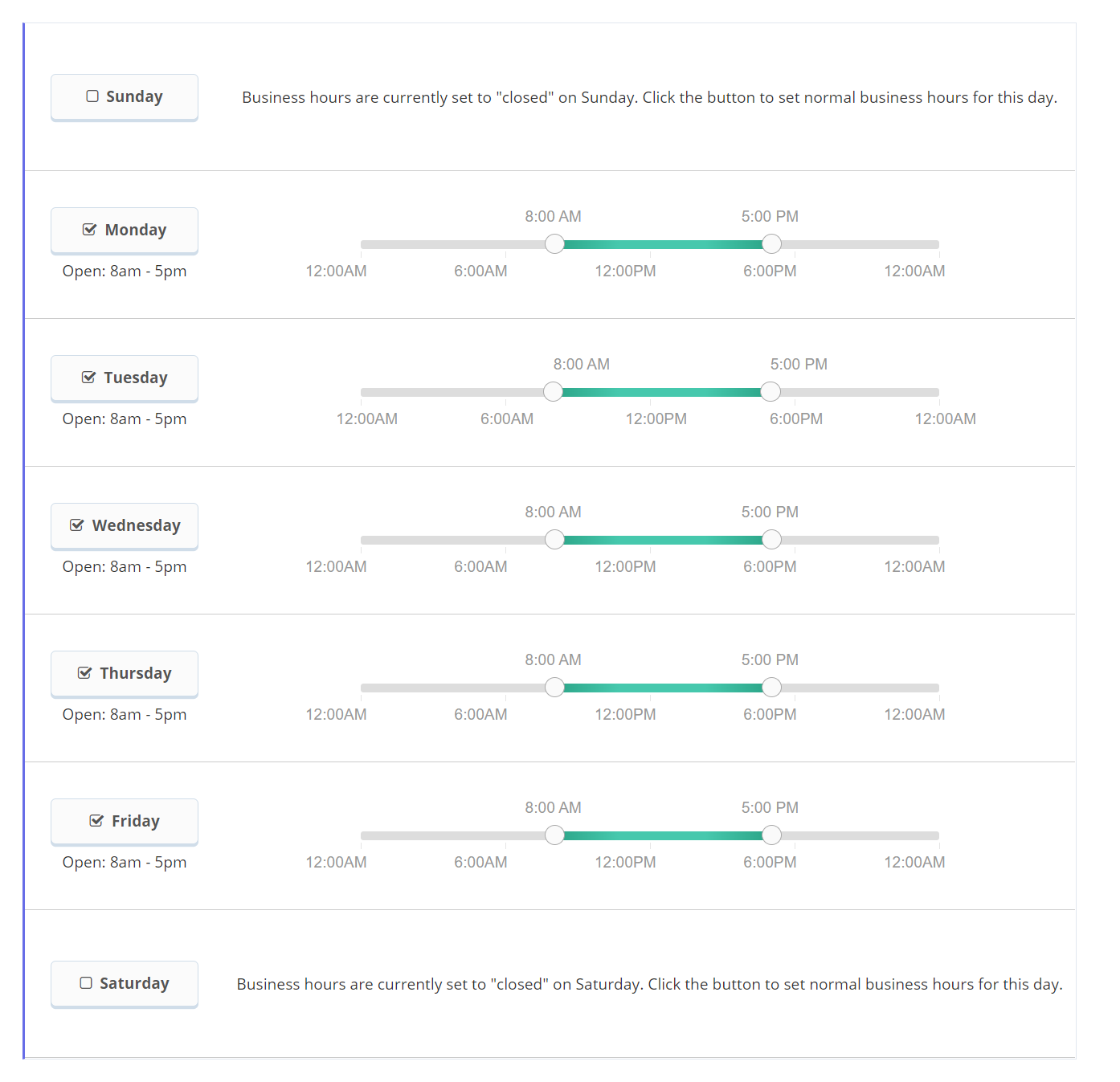 When pet parents send you messages outside of your normal business hours, they will automatically be shown a customized "Outside Business Hours Message" (if pet parents are messaging via the Client App or Client Portal) or sent an auto-reply (if pet parents are replying to an email or a text message).

In the portal, this looks like: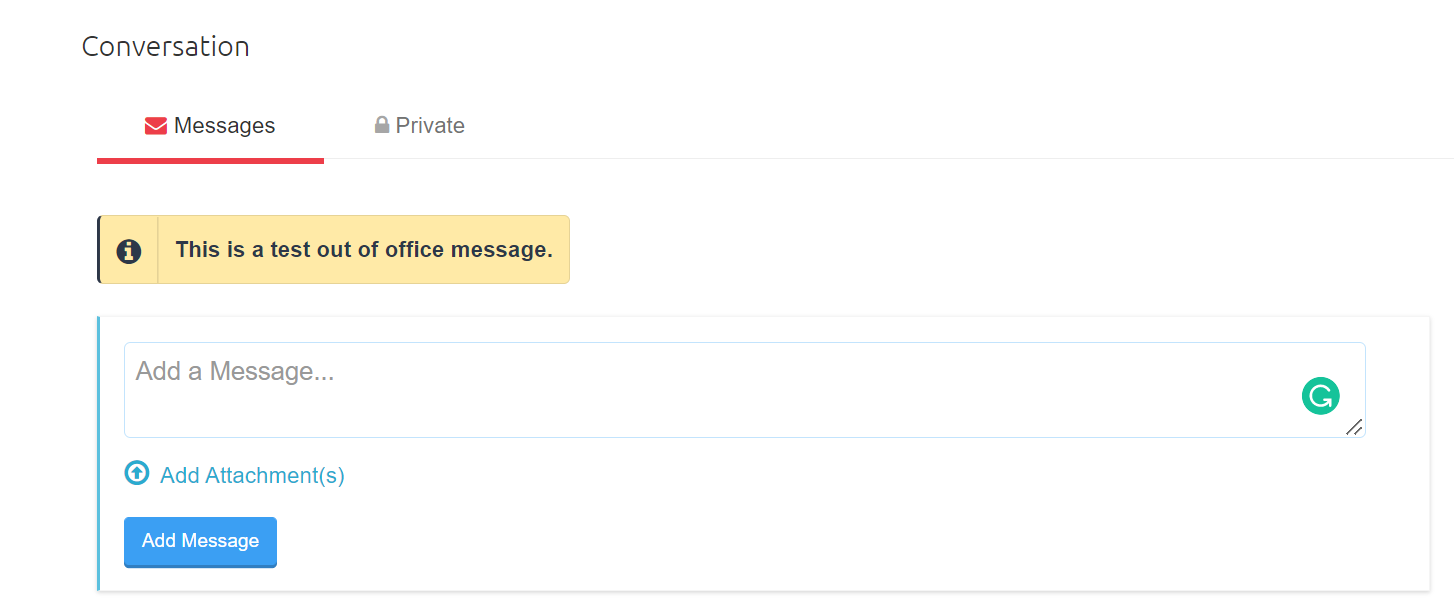 When business hours are enabled, you can also "Automate" your scheduled messages for messages your business sends outside of normal business hours (except for post-visit reports - these are always sent immediately). For more information on Business Hours, be sure to check out our help doc!