We are excited to wrap the week up with some highly requested new scheduling tools in Time To Pet! First up is a great new tool to help our customers more easily identify staff members that have performed events for clients in the past.
You may notice a new section in the "Preferred Staff & Do Not Schedule" section on a client's profile called "Scheduled in Past". Previously, to find out if a staff member was scheduled in the past for a client, a report would need to be run or a manual search done to get that information. Time To Pet now automatically calculates that for you and displays it right on the Schedule Staff dropdowns and on the Details tab of every client's profile.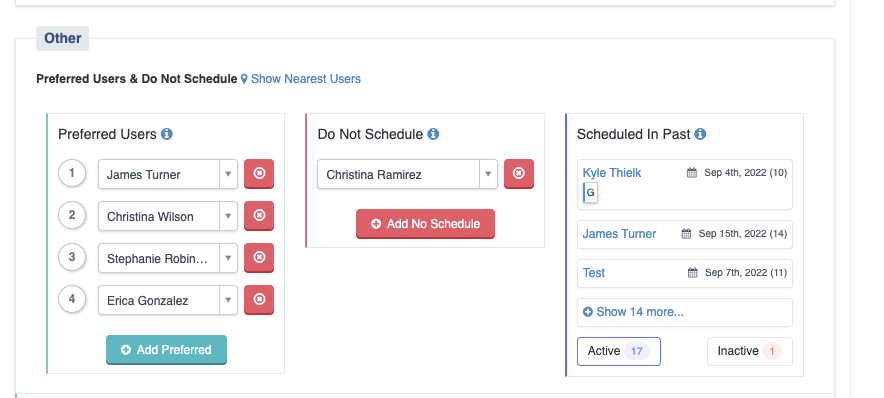 Scheduled in Past is an automatically generated list of all the staff members that have been scheduled for events for this particular customer in the past. We also include the date of the most recent event as well as a total for the number of events that have been scheduled for this staff member.
Even more helpful, when you are scheduling events for a customer, and you are choosing the staff member, we now will arrange the staff members in order of the "Preferred" staff members first, then the staff members that are not preferred but have been "Scheduled in Past", and lastly, staff members that have no history with the client.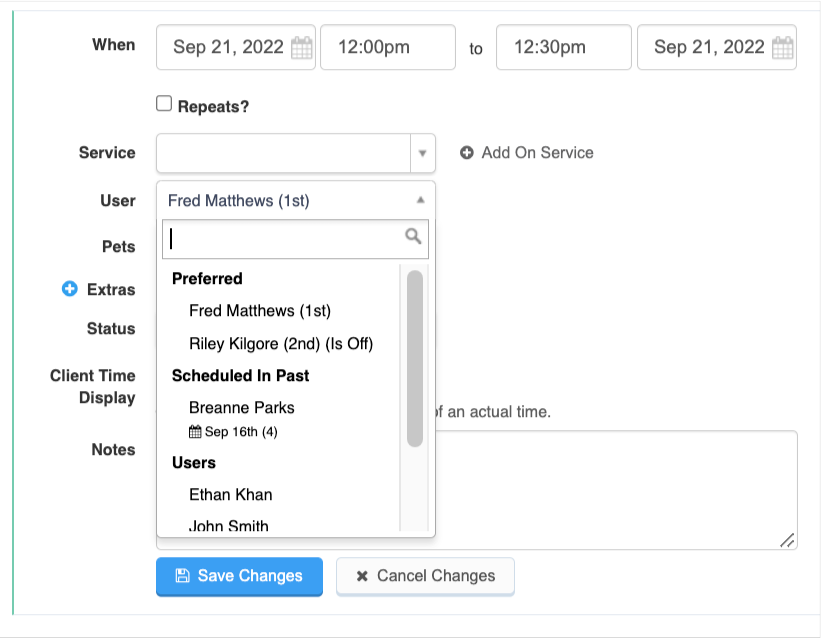 Scheduled in Past is built to make it even easier to identify the right staff member to be assigned services for your client and should dramatically increase the speed at which you and your team can finalize events. To see more information on Scheduled in Past, check out our help center.
Next up is a great new tool on your Scheduler page called the "Event Count". In a nutshell, the Event Count will total the number of visible events on your Scheduler based on all the filters you have access to in Time To Pet.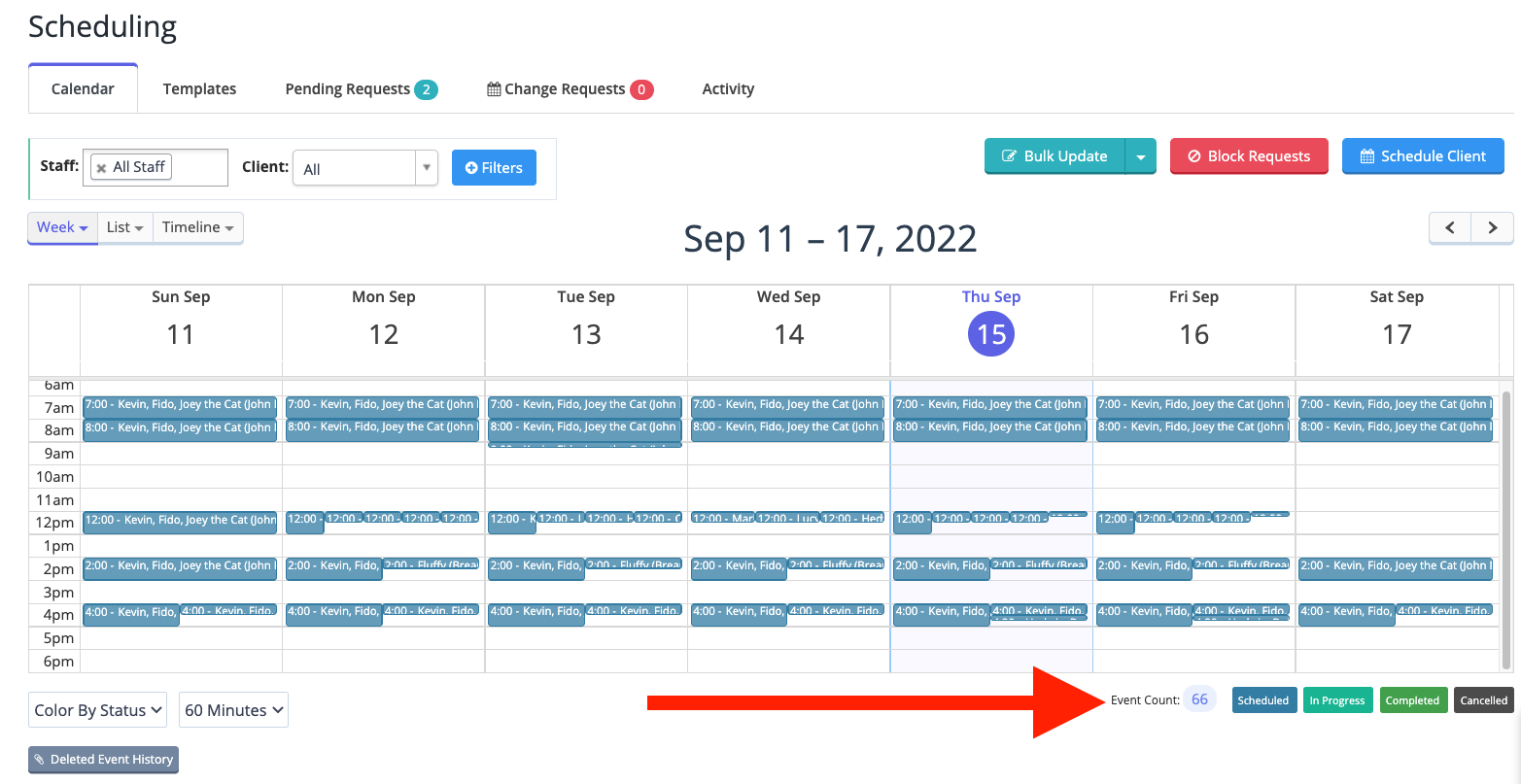 For example, you can filter your Scheduler by a particular user, by a service, or put your calendar into a single-day view to see the event count of just these visible events. Event count is available on any of the Week, Month, Day, List, or Timeline views.
You can also click on the Event Count number to see a more detailed breakdown of the events.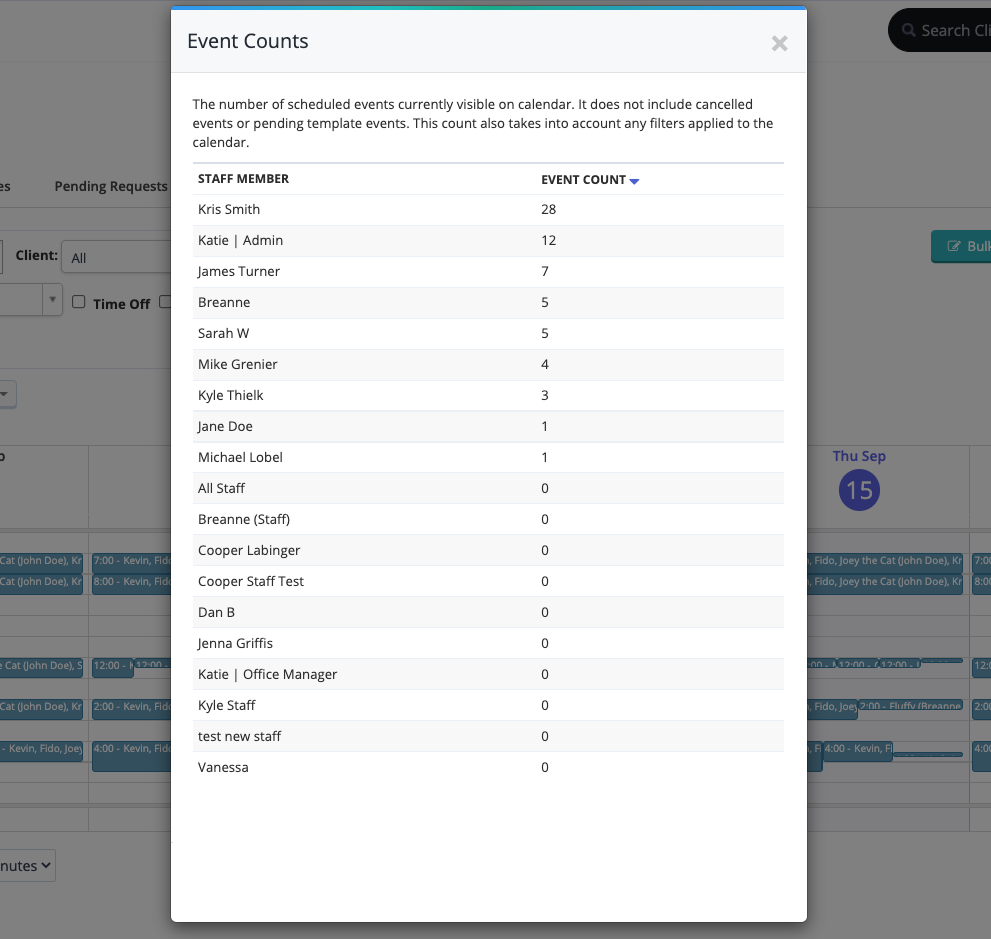 To learn more about Event Count, check out our help doc!
Additional Updates
We've got a few extra updates to share! First is a new tool that automatically loads the "Map Staff Schedule" for your staff members from the Daily Summary when in the Group by Staff view. Just click the calendar icon next to the staff member's name to load the Map Staff Schedule tool for that staff member on that date.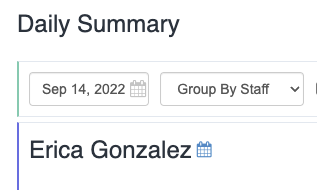 And lastly - For Solo companies (a company with just a single staff member), Time To Pet will now always auto-select the Admin when creating new events for that business! Again – this is only for companies with a single staff member.
Be sure to stay tuned for more updates in the future!