2022 was a BIG year for pet care pros!
With 2023 in full swing, we wanted to take a few moments to recap how amazing 2022 was for pet care pros! In this post, we are going to highlight some of the truly amazing data we've seen across our platform. We can't wait to see what 2023 has in store for our customers!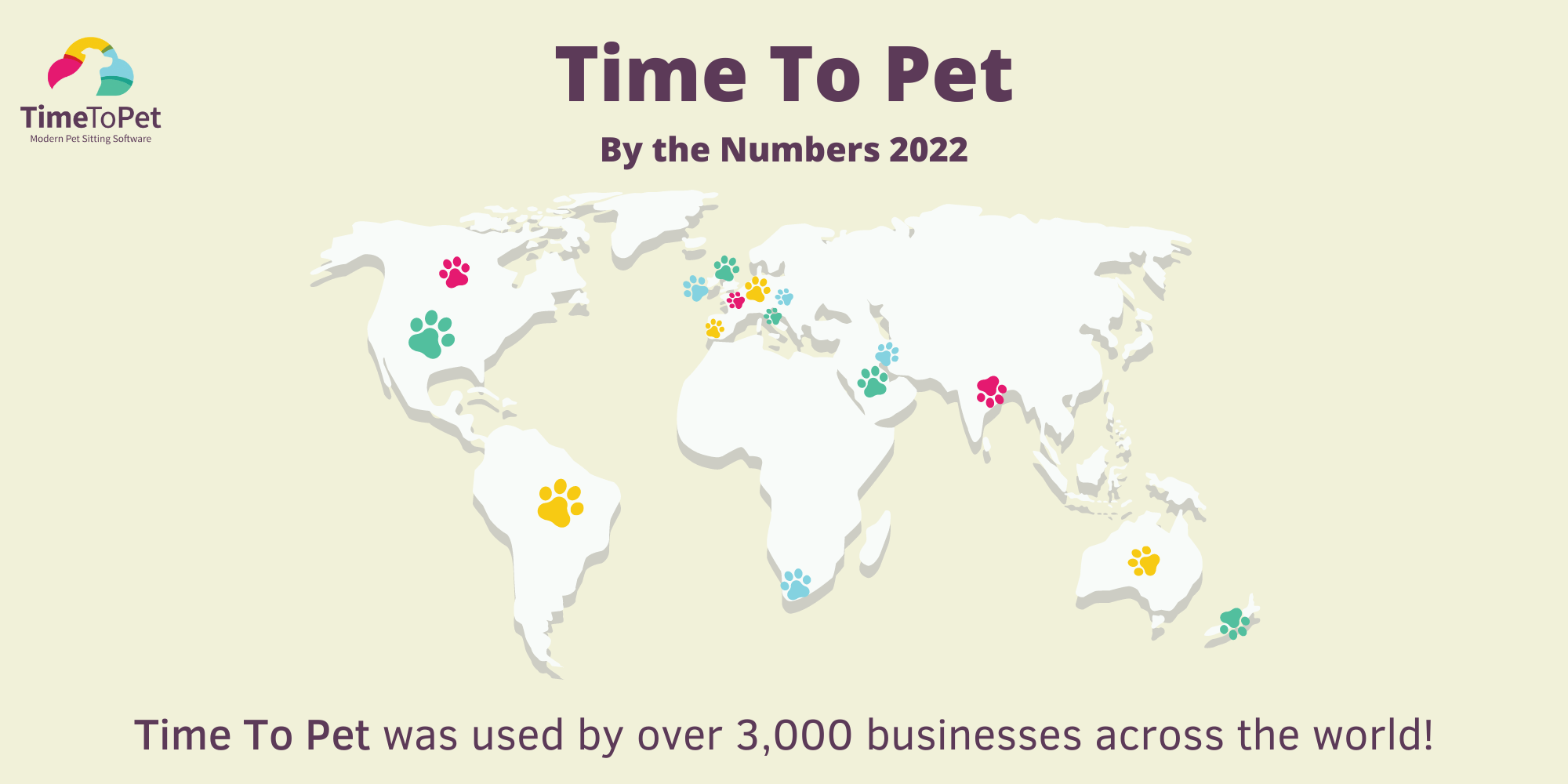 Our team has reviewed the data from the over 3,000 pet care business that use Time To Pet! These businesses operate across the world in over 10 different countries and all 50 states in the USA. Some of the numbers were really incredible for us to see. The biggest one? Businesses using Time To Pet generated over $318,000,000 in revenue in 2022!
How did these businesses generate so much revenue? Well, they provided pet care services to nearly 500,000 unique pets last year. That is a ton of walks, belly rubs, and tippy taps!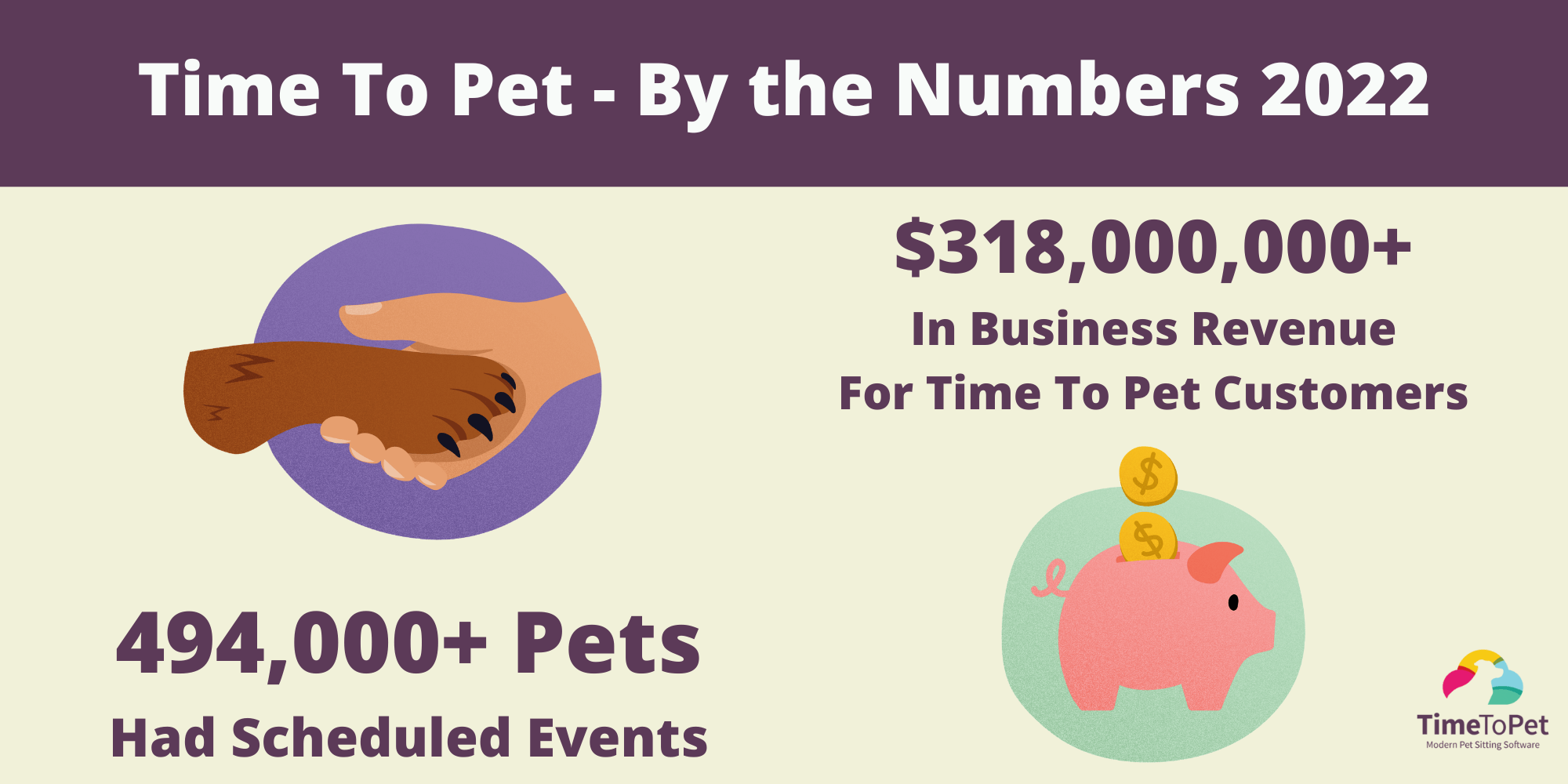 Here are some of the major highlights from 2022:
Scheduled Events: 10,800,000+
Pictures Sent: 32,000,000+
Messages Sent via Conversation Feed: 19,000,000+
Emails Sent: 75,000,000+
Text Messages Sent: 3,000,000+
Pet Parent Clients: 308,000+
Unique Pets Served: 494,000+
Total Business Revenue: $318,000,000+
Tips Received by Pet Care Pros: $12,200,000+
Did you see that last number? Pet Care Pros received over $12,200,000 in tips in 2022! That is a true testament to how incredible our customers are and how willing they are to go above and beyond with the over 10,800,000 events they had scheduled last year.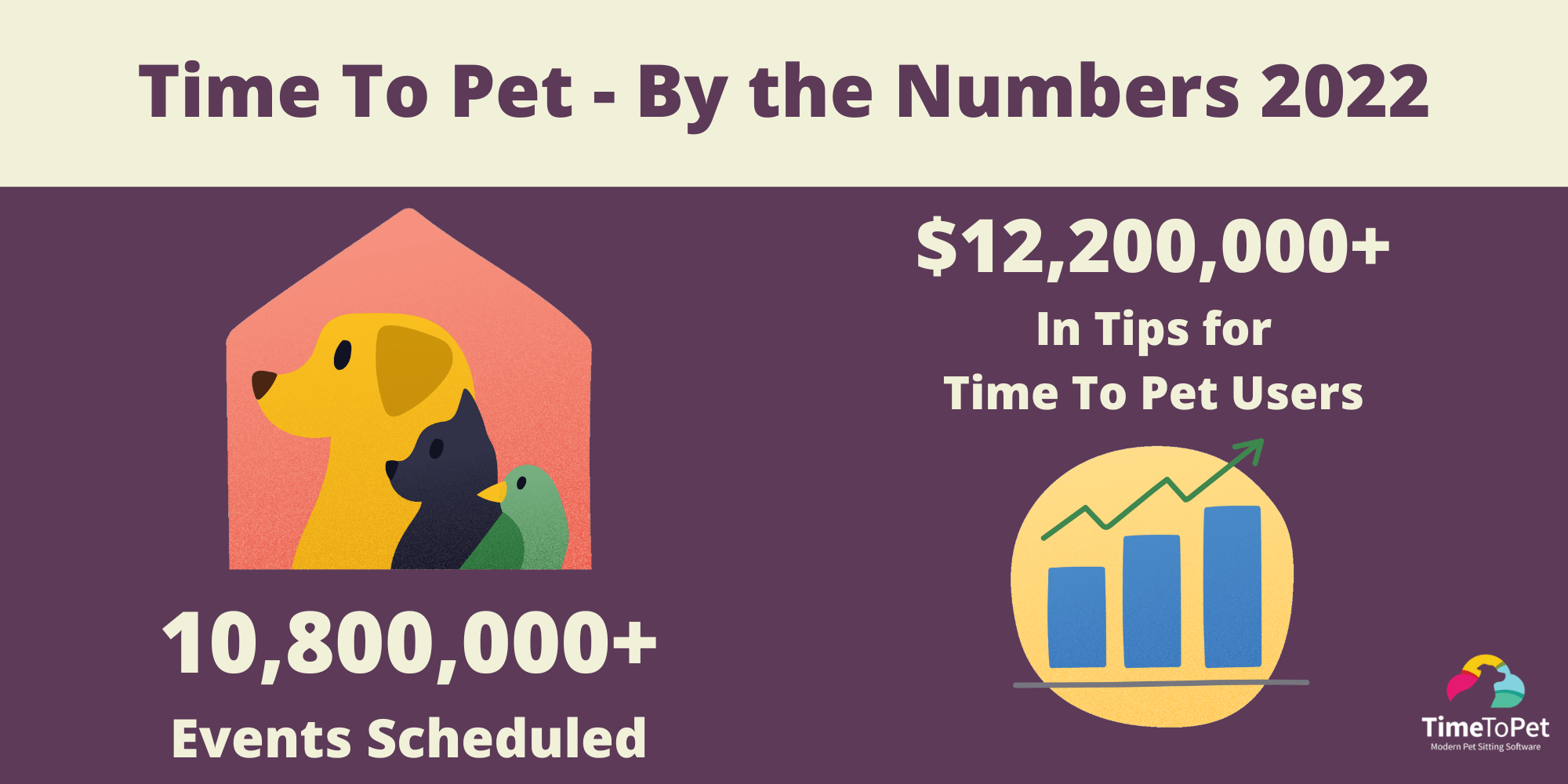 Some other data that we were impressed to see? Our customers sent over 32,000,000 adorable pet pictures to their clients! Some of those pictures were included in the over 75,000,000 emails Time To Pet sent last year.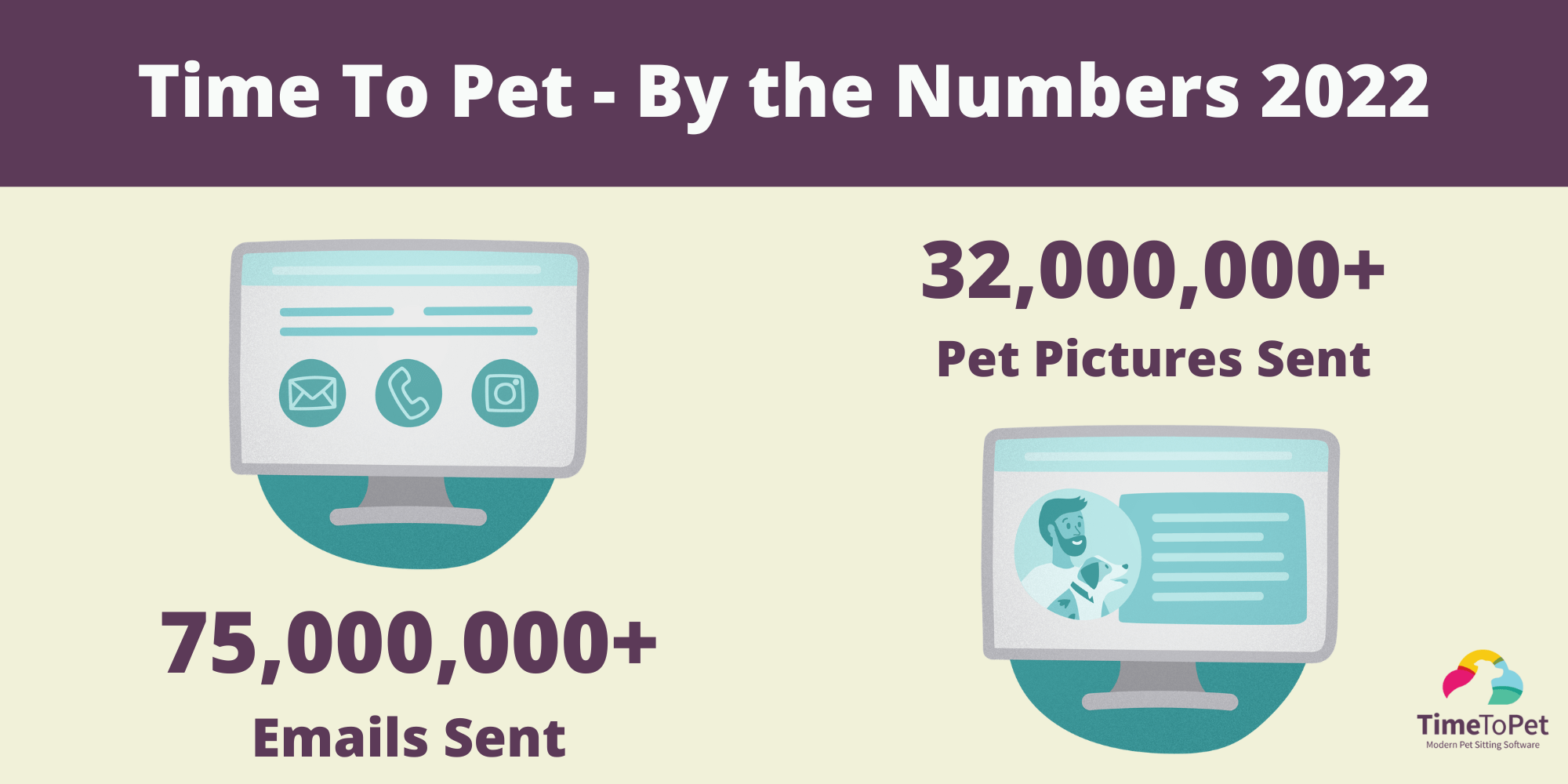 Here at Time To Pet, we feel so very lucky to work with such amazing business owners who also happen to be really incredible people. While we are proud of the success our customers achieved in 2022, we are also very excited for 2023 and beyond.
Now is a great time to reflect on your business and determine what worked and what you can improve on (I know we will be doing the same as we plan to release some amazing new tools in 2023). Time To Pet is here to help with our Academy and Blog which both include lots of great resources to help your pet sitting and dog walking businesses grow in 2023!
Congratulations on making 2022 such an amazing year!