Summary
Leash4Lease Professional Pet Care was founded on the simple yet heartfelt idea that all pets deserve safe, secure, and loving care while their owners are away. Amy created Leash4Lease from her own experience of spending long days away from her dogs while working in downtown Seattle. Twenty years later, Leash4Lease is a thriving business that provides an essential service to the pets and pet parents of western Washington they work with. Amy always wanted to run her own business, but she found that as the company grew, so did the busy work and the need for a solution to help manage it.
Here's how Time To Pet helped Leash4Lease make fewer mistakes and provide a better experience to its clients.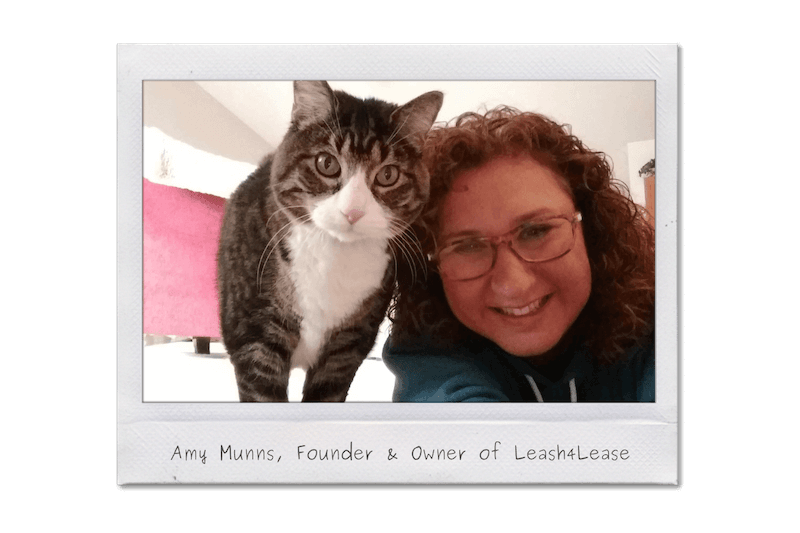 The Leash4Lease Story
Leash4Lease was founded in 2001, but the story starts a little before that in 1999, with Amy spending long days commuting to her job in downtown Seattle. On any given day, Amy would be away from home for nearly twelve hours, all the while thinking about her dogs, Chloe and Gussy. She relied on friends and neighbors to let the dogs out and often felt guilty about being away for so long. Then an unforeseen economic downturn hit the dot-com bubble of the late '90s and early 2000s. The once-booming tech industry in Seattle definitely felt the effect.
Amy had always wanted to run her own business, so she turned her unexpected circumstances into a new business opportunity. Amy knew that she couldn't be the only one in her area that needed help caring for their pets, so she printed up some flyers with a handmade little business card holder made from stapled paper and started Leash4Lease. Sure enough, that first call came in, and Leash4Lease had its first client, a little Maltese named Ollie. Not long after that came Helmet, a mild-mannered, massive German Shepard.
Twenty years later, Leash4Lease has cared for countless lucky pets, added a variety of services, and hired many fantastic team members. With twenty years of experience and a little help from Time To Pet, Amy has no problem handling all the tasks involved with running a successful pet care business and managing a team of happy pet care pros. But it wasn't always so straightforward; Amy definitely had her share of challenges along the way to growing Leash4Lease into what it is today.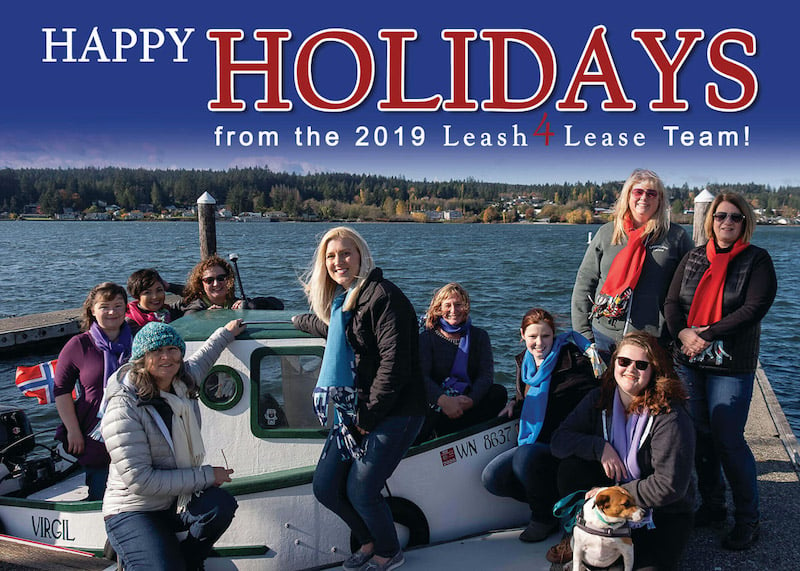 Challenge
It wasn't long after Amy started Leash4Lease that she realized there was a need for her pet care services in the community. With a business degree and background in accounting and marketing, it was easy for Amy to handle all the administrative tasks that came with running a business in the beginning. It had long been her goal to start and run her own business, especially hiring and managing a great team. Many of the early tools Amy used to run her business, like keeping track of the schedule on a paper calendar and manually creating and processing invoices in Quickbooks, were more than adequate initially when she had just a handful of clients.
But as the business grew and Amy took on more clients and hired more team members, trying to manually handle all of the administrative tasks became more and more time-consuming. It also led to more scheduling and invoicing errors. Amy created her team's schedules in Publisher and had to resend them every time there was an update or schedule change. She also found herself creating her own workarounds in Quickbooks to make invoicing less of a headache. Even with her business background and workarounds, Amy still found herself spending nearly sixteens hours per month just on invoicing. She realized that errors were going unnoticed, and she was losing money by not correctly charging clients and tracking staff hours. And when she added in creating schedules, communicating with clients, managing staff, and actually getting out in the field, Amy realized it was time to find a better system.
Solution
Amy started Leash4Lease because she had a passion for animals and for running her own business. Her goals were to provide professional pet care, manage and mentor a team that enjoyed their work, and of course, to have fun and enjoy the company of animals. Repetitive administrative tasks and an increase in errors were getting in the way of her goals. Amy was aware of pet sitting software like Time To Pet, but she was always put off by the concerns of losing control of her business and losing a connection with her customers. The fear was that pet care software would remove the human element from her business and create a less user-friendly experience for her clients. Luckily, once she started using Time To Pet, Amy found that the outcome was just the opposite of what she was worried about.
After an easy onboarding period and a slight learning curve, Amy had Leash4Lease and its staff up and running with Time To Pet. It was pretty amazing just how quickly her clients and staff adapted to using the new software. Clients loved having everything in one place — the ability to see their scheduled events, communicate easily with Leash4Lease, and receive multiple post-visit pictures. Amy's team also enjoyed the new tools that came with Time To Pet, like the ability to track their hours and receive daily schedule reminders. And for Amy, as the business owner, the benefits were even more significant. She immediately saw fewer mistakes, a more robust connection with her clients, and best of all, a drastic amount of time savings.
So was it worth it?
"
It's very easy and clear to use. Clients and my team love it. Love the customer support and the Facebook group.
Amy Munns, owner of Leash4Lease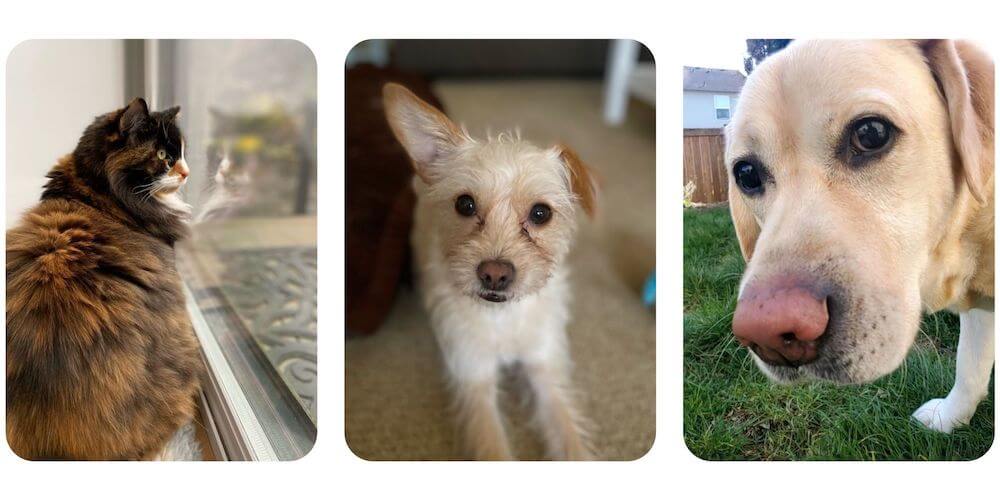 Results
After two and a half years of using Time To Pet, Amy is definitely happy with the benefits she sees with Leash4Lease. Not only do her clients and team members love it, but Amy has seen many positive changes in how she runs her business. Before using Time To Pet, Amy noticed that too many invoicing and scheduling errors were being made just because she was too busy. Since starting with Time To Pet, Amy has seen a drastic decrease in mistakes and increased accuracy across the entire business. On top of making fewer mistakes, Amy no longer needs to create schedules and process invoices manually. She doesn't think about invoicing anymore. Amy estimates that Time To Pet saves her six to eight hours per week. That's around thirty hours per month that Amy has gotten back to spend on better managing her team and enjoying time with her family!
With Time To Pet, keeping track of schedules, client information, client communications, and invoicing, Leash4Lease can provide a more professional experience for its clients. The Time To Pet Client App makes it easy for Leash4Lease clients to schedule services and communicate with Amy and her team. Amy's team members also love using Time To Pet. The Staff App helps them perform their job better by keeping track of schedules and client information. They have also seen a considerable increase in the tips they receive for services since Leash4Lease started using Time To Pet.
All of the benefits above directly contribute to a better quality of life for Amy as the business owner. Having more tools allows her to be a better manager and mentor when it comes to her team. This, in turn, leads to a better work environment, which has always been one of Amy's goals — to make Leash4Lease a place where people enjoy working. In addition to the positive results Amy has seen in her business, are the ones she has seen in her personal life. The time she has saved on managing administrative tasks has directly translated into more time with her family. It also has helped her get to bed at a normal time instead of staying up late working on schedules and invoicing — which is always pretty nice!
What do you love about Time To Pet?
"
All of it!!! I started using Time To Pet about two and a half years ago. My main reason for wanting to start using a software system was because I was making errors in my invoicing and I needed a better system to save time and be more accurate. I probably gained five to seven hours of work a week not having to do invoices manually anymore. Your customer service is stellar. And the system itself, does everything I need and more. Love Time To Pet!!!
Amy Munns, owner of Leash4Lease
What's Ahead?
Leash4Lease just celebrated its 20th anniversary, and the future is looking bright. Amy has already seen an increase in business as the world comes back online post-COVID. Amy is excited for the industry's future and for the ability to continue providing a much-needed service to her community.