One of the most important things that pet sitting software does for your business is automation. Software can help automate scheduling, automate reports, automate invoicing and much more. Today we are very excited to announce our next major tool to help our customers automate their business – Automatic Charging.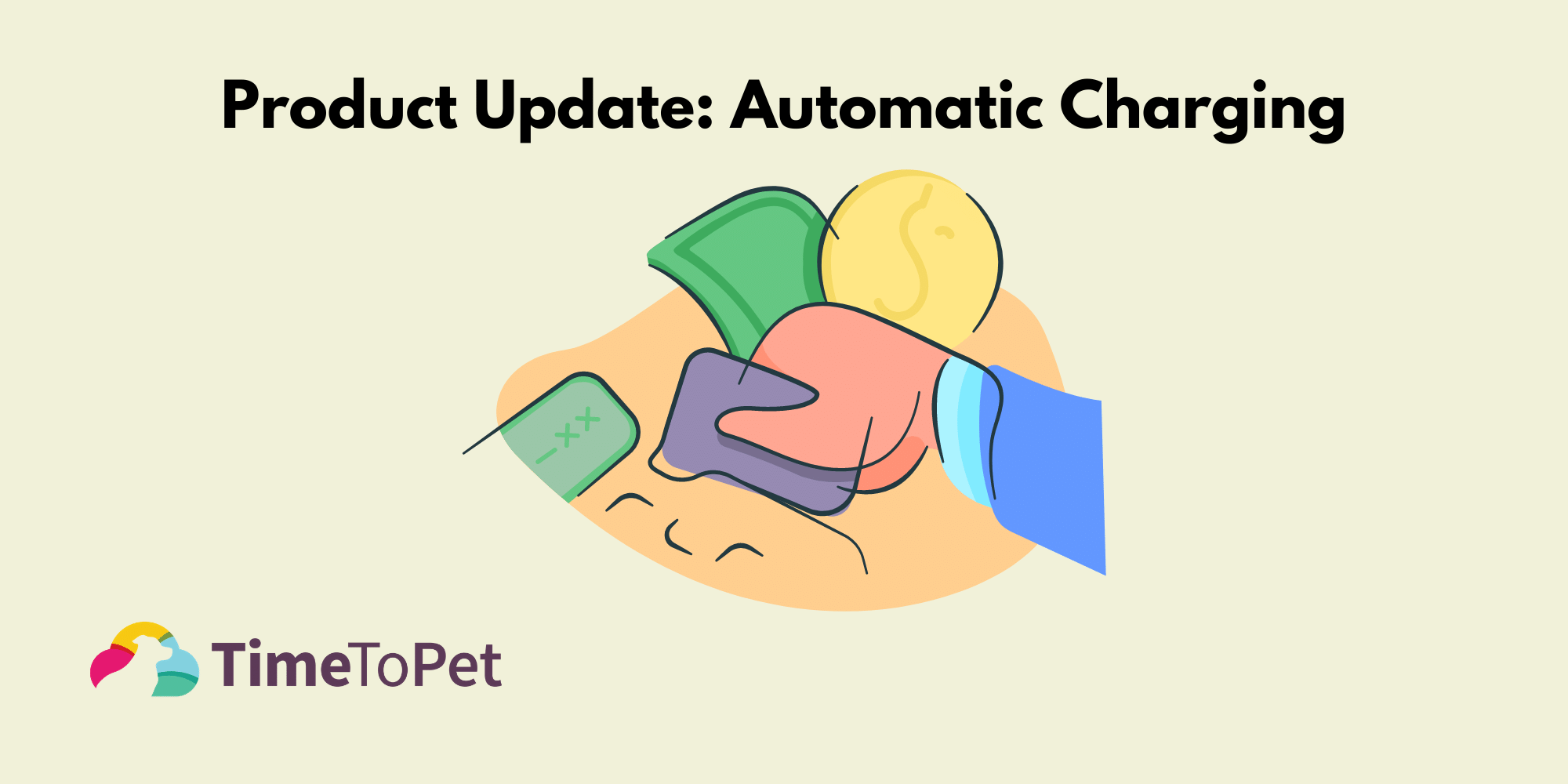 Automatic Charging is one of our most requested features and does exactly what you would expect. It automates the process of accepting payments for your pet care business. When Automatic Charging is enabled, you have the flexibility to pick and choose what days of the week you want to run payments.
You can also choose the time of day to run payments and what invoices get charged (like invoice due today or invoices past due by 3 days). For even more flexibility – you can pick and choose which customers are enrolled in Automatic Charging. Have a few clients that prefer to pay themselves? No problem! Just turn off Automatic Charging for them.
Included with Automatic Charging is an automated email that we will send to all customers 24 hours before their card is charged. This email services two purposes. First – it is a heads up that your customer can expect their payment to be processed. Secondly – if your customer wants to add a tip to their invoice before being charged (and if your business accepts tips), they have the ability to do so.
Automatic Charging includes a lot more flexibility and customization, including the ability to disable an auto-charge on an invoice by invoice basis, multiple automated retries of a card, the ability to charge more than one card, etc. For a complete breakdown on Automatic Charging and how you can enable this great new feature set, check out our Automatic Charging Help Doc.
Did you see our last feature update on

Time and Mileage Tracking

? This feature includes the ability to track shifts for hourly employees and mileage for your whole team!