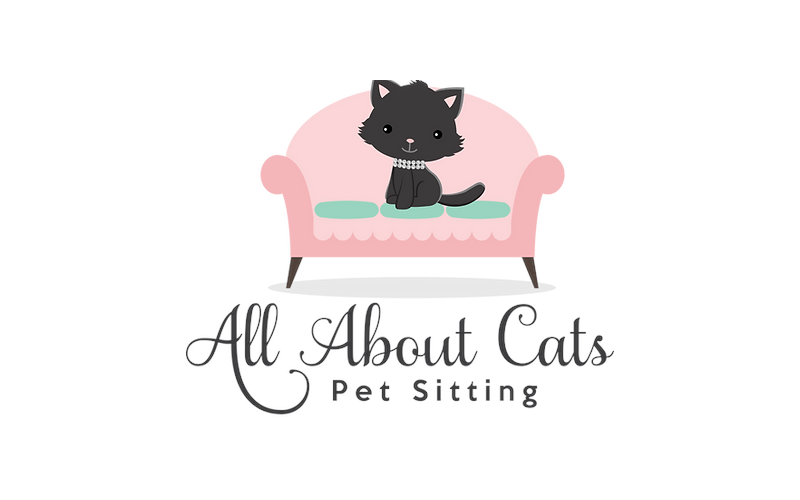 It's a cat's world and we are just living in it! Our next Client Spotlight is shining very brightly on Tallahassee-based cat sitting company, All About Cats Pet Sitting! All About Cats is owned by Maria Estes and her husband Mike. As with all great pet care businesses, Maria's company was born out of a passion for pet care. Maria and her team specialize in felines and make sure that your cats receive all of the love, care, and attention they are accustomed to when you can't be there.
Maria has been cat sitting professionally for nearly 15 years! With hundreds of happy clients, the cats in the greater Tallahassee area are lucky to have such a professional business in their neighborhood. If you are looking for a cat sitter for your next trip, be sure to give Maria and her team a call! You can learn more on their website, their Facebook page, or their Instagram!
What caused you to get into cat sitting?
I took care of a couple of cats once while I was in college. My mother was a hair stylist and one of her customers asked her if she knew of anyone who would be interested. I remember really enjoying it. Fast forward nearly 2 decades.
I was working as an ultrasonographer in Maternal Fetal Medicine since 2000. After going through a divorce, I needed extra income (3 young kids to support) but more importantly I wanted to add more joy to my life and that is where cat sitting came to mind. A few years later, what started out as a side job turned into a second full time job, and I was able to leave the medical field to peruse my true calling as a professional cat sitter.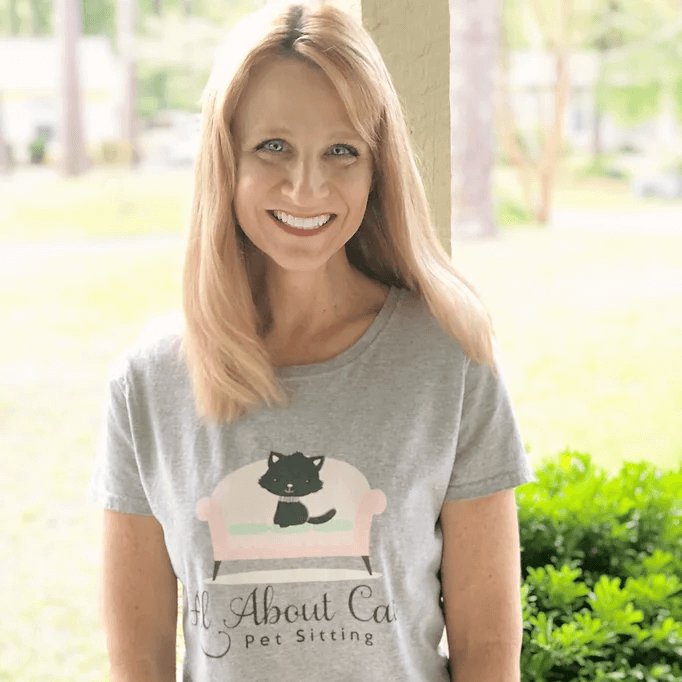 What is the most fulfilling part of owning a cat sitting business?
The most fulfilling part of being a cat sitter is meeting new people and getting to love their fur babies as if they were my own. What I also find very rewarding is the appreciation I receive from clients. It was something I really felt lacking in my previous career.
What is the most challenging?
What I definitely find most challenging is keeping up with the growth of the business. I have a team of about 5 contractors and often times, my husband (co owner and full time sitter) and I are taking care of the majority of the clients. I need to always be hiring and willing to delegate more so I can run the business. BUT, I love taking care of the kitties around town so it is a personal challenge.
Where do you see your business in 5 years?
In five years, I see my husband and myself working more "on" the business instead of "in" the business, with a great team taking care of the majority of the clients. This will give us more deserved time off as well.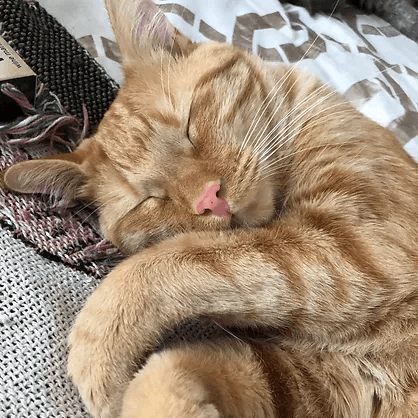 What has Time To Pet changed the most about how you run your business?
Time To Pet has been an absolute blessing to our business! I have always been a pen and paper gal, so the move to digital was quite scary at first (for my clients too), but I am so glad that I did. With a database of over 500 clients, it was becoming impossible to keep up with scheduling, and all of the other aspects of running a business. My clients and sitters all love the ease of scheduling and interacting with our company!