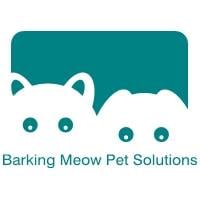 For this client spotlight, we are super excited to feature Barking Meow Pet Solutions in Vacaville, CA! Barking Meow Pet Solutions is a family-run business that puts a special emphasis on providing exceptional, compassionate pet care to all the lucky pets they work with! Jennifer and her team are fully insured, bonded, and Pet First Aid certified, so pet parents will always have peace of mind when their beloved fur babies are with Barking Meow! All of the services offered by Barking Meow Pet Solutions are designed to support animal welfare by providing a happy and comfortable experience to the pets they service. You can definitely see the happiness on the faces of all the cute customers on the Barking Meow Instagram page!
Before starting her business in 2014, Jennifer knew that she loved being around and caring for animals, but she wasn't sure that it would be possible to make a career out of it. Luckily, Jennifer had a friend who was already in the pet industry and encouraged her to go for it! Seven years later, Jennifer has definitely proved that pet care is a viable business. Barking Meow Pet Solutions provides an invaluable service to the pets and pet parents of Solano County. They have also gone above and beyond to ensure the safety of pets everywhere by offering an instructor-led virtual class in Pet First Aid and CPR!
So if you are in Vacaville or the Solano County area, make sure to reach out to Barking Meow Pet Solutions for all your pet care needs! Also, make sure to check them out on Facebook and Instagram!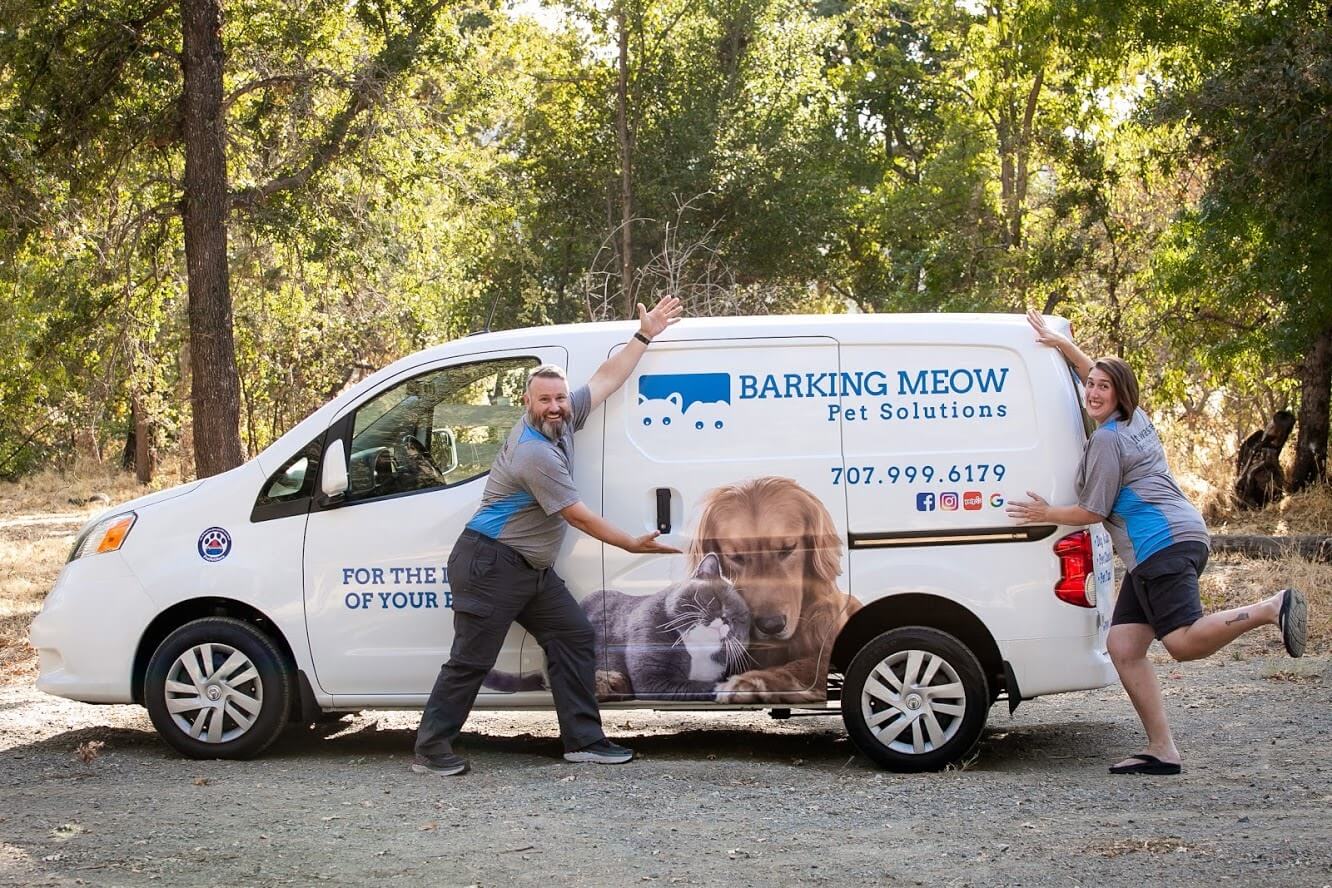 Why did you get into pet sitting/dog walking?
When I started my business back in 2014, my husband was still active duty Air Force, and we had just moved to another new base. I wasn't looking forward to trying to find another job — especially since a lot of companies didn't always like the idea of hiring military spouses who could potentially move within a few years. I was speaking to a friend of mine, and she mentioned her new venture, pet sitting/dog walking. At first, I thought, "No way that is actually a viable career choice." But after doing some research and after chatting to her a few more times, I took the plunge and haven't looked back since.
What is the most fulfilling part of owning a pet sitting/dog walking business?
I believe the most fulfilling part of owning my business is that I know we are helping people and their fur babies. When I have a client mention that they can actually "relax" on their vacation or work trip knowing that their fur baby is safe and cared for, well, that's why we do this!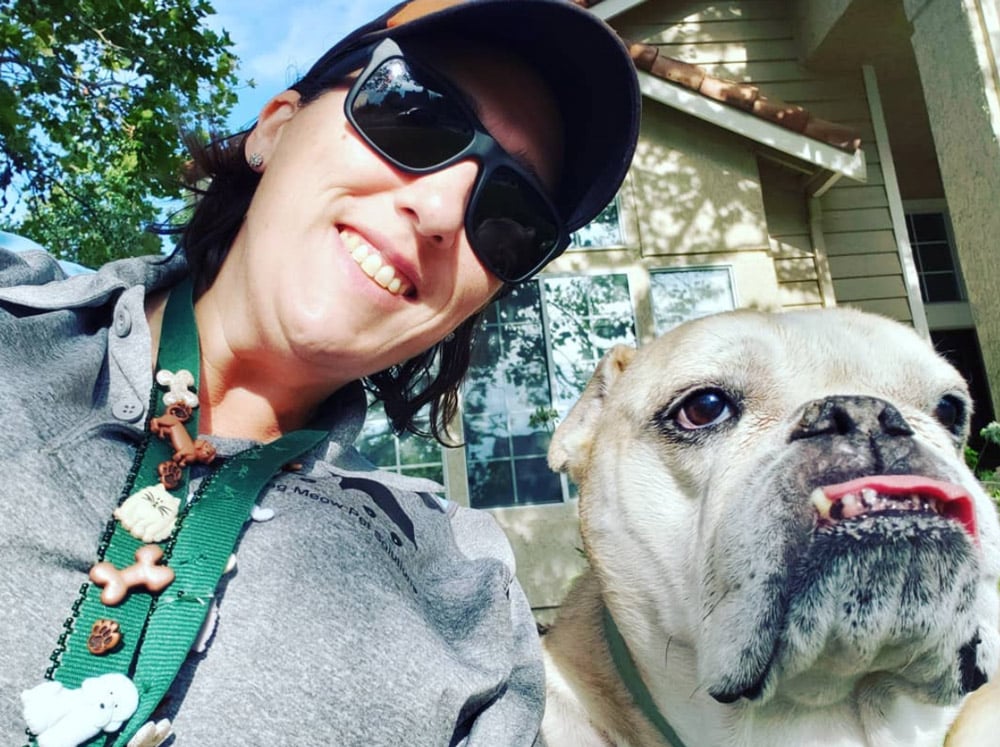 What is the most challenging?
The most challenging thing is sometimes clients don't realize how important meeting times are. If one client is late, that makes the rest of the day shift late.
Where do you see your business in 5 years?
In 5 years' time, we would love to have satellite offices in the nearby towns and double our employees.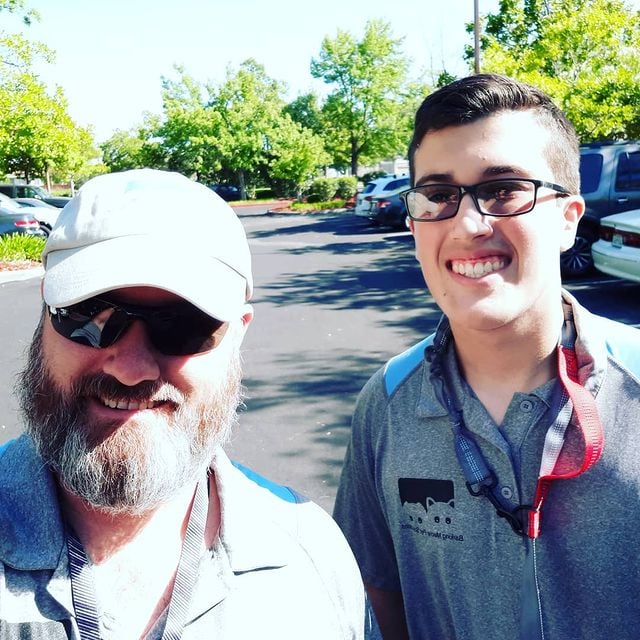 What has Time To Pet changed the most about how you run your business?
Time To Pet has helped me have more time and sanity because it keeps track of my schedule, when my invoices are due, and allows my clients to update their own pet information. It also allows them to schedule their own services; it's been fantastic!