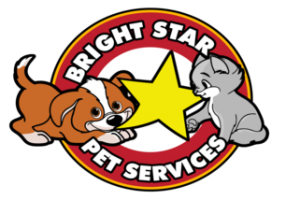 Our next Client Spotlight is on Jessica Frost and Bright Star Pet Services. Bright Star Pet Services is based in the far northwest Chicago suburb of Lake in the Hills. Jessica and her team's number one priority is your pet's health and well-being. They also strive to provide the highest quality care tailored to each pet's needs. Whether that is full-service vacation home care, dog walking or a behavioral consultation. Check out Bright Star Pet Services' website and don't forget to like them on Facebook!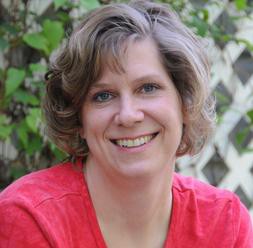 What caused you to get into pet sitting?
I was a stay-at-home mom who started training my own dogs (two giant schnauzers) and fell in love with dog training, working my way up as a newbie, eventually helping teach beginner obedience classes at my dog club. I loved it, but felt like something was missing: cats and other animals! I grew up on a farm with lots of animals, but I married someone who is horribly allergic to cats. I decided that working as a pet sitter would allow me to love and adore cats, dogs, and other animals while still permitting me a quieter family life.
What is the most fulfilling part of owning a pet sitting business?
The best part is falling in love with each pet you are visiting. I guess we all have favorites, but I find that my favorites are usually the ones I'm with at the moment. Nothing makes me happier than a dog's excited eyes and wagging tail, or a cat sitting in my lap purring.
What is the most challenging?
By far, bookkeeping has been the most challenging. I wanted to get a good handle on my books before expanding my business, but it ranks as one of my least-favorite tasks. Honestly, I'd rather pick up dog poop all day than sit down to update my bank accounts.
Where do you see your business in 5 years?
After 3 years of business, I took the leap and hired my first employee in June. It's only September and I'm all ready to add 2 more employees. In 5 years I'd like it to be a well-recognized local business, profitable, and mostly self-sustaining — with really good managers who can keep it running smoothly.
What has Time To Pet changed the most about how you run your business?
TTP has significantly enhanced the customer communication process. First, it gave me a reason to reach out to ALL my customers and say, "I'm switching pet sitting software, please activate your account!" As a result of the increased communication, I'm finding that a lot of former one-time clients have called us for new services and we are busier than ever.
TTP also gave me the boost to add credit card processing,and I am so glad I did. I like how everything integrates together almost seamlessly, with credit card processing, Quickbooks online, and even TTP keeping track of each employee's pay. As my business keeps growing, I love that TTP is able to take care of the details so I can focus on what I do best.