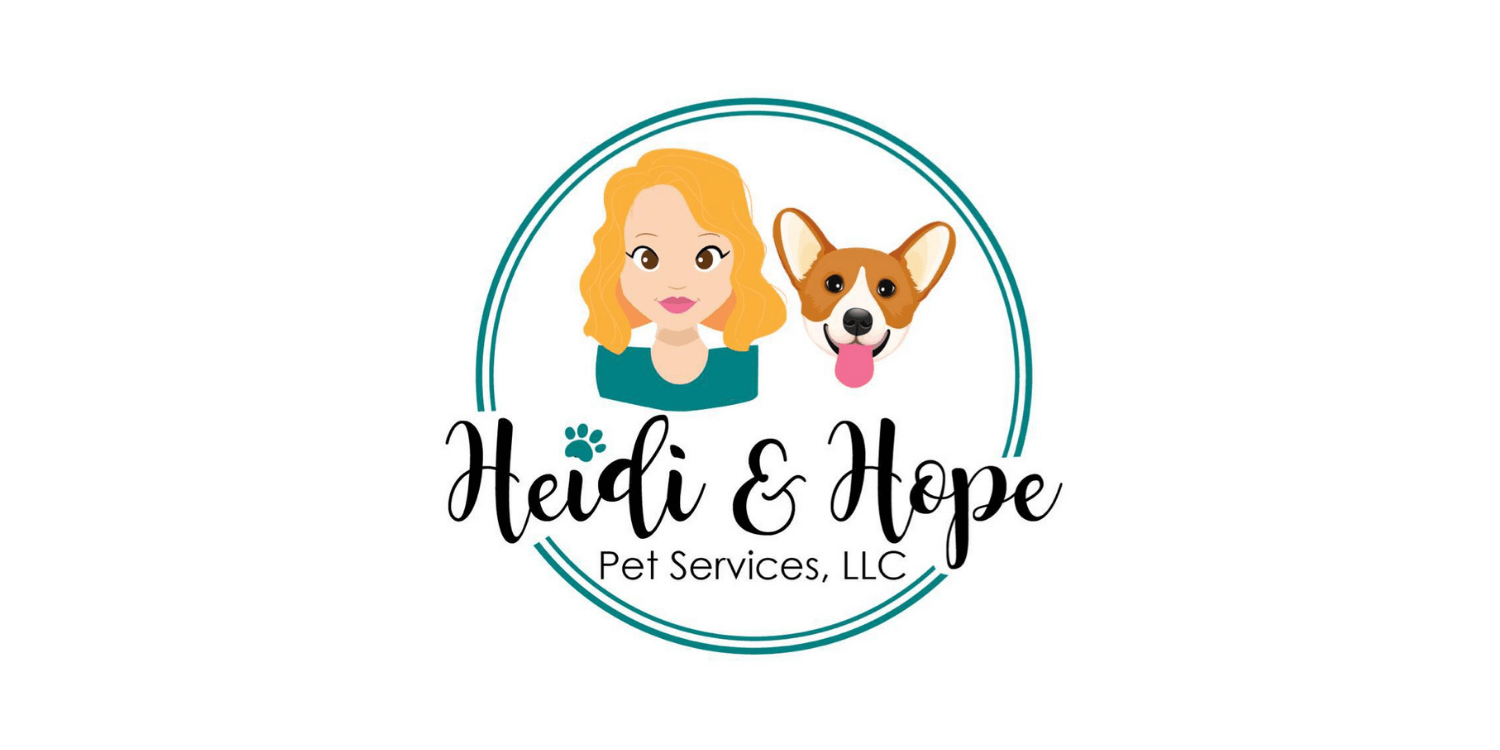 We are very excited to share our latest Client Spotlight, featuring Heidi & Hope Pet Services, LLC in Naples, FL! Owned and operated, Heidi, this Naple's pet care company prides itself on ensuring the safety and well-being of every customers' beloved pet. Heidi has over ten years of experience working with pets, including veterinary training. Heidi & Hope Pet Services, LLC offers various services, including dog walks, overnight pet sitting, pet transportation, and puppy training! Heidi is always happy to tailor services to meet any pet's needs! You can see the happy faces of some delighted pet customers on Heidi & Hope's Instagram page!
From a young age, Heidi knew that she loved animals and everything involved in taking care of them. Her parents often joked that she was probably off playing with the dogs whenever they couldn't find her. Heidi was always drawn to caring for animals, volunteering at shelters, and becoming a veterinary assistant when she finished college. After years of gaining experience with all types of animal care, Heidi decided it was time to start her own business. With a little extra inspiration from her beloved Corgi, Hope, the new company was created! Now, Heidi & Hope's Pet Care Services provides an essential service to the community they work with in Naples. And Heidi looks forward to continuing to grow her business while providing professional, loving care to all the pets that are lucky enough to cross her path. So, if you are in the Naples area and need quality care for your sweet fur babies—or birds, fish, lizards, and any other type of pet—look no further! Make sure to visit the Heidi & Hope Pet Services, LLC website and check them out on Facebook and Instagram!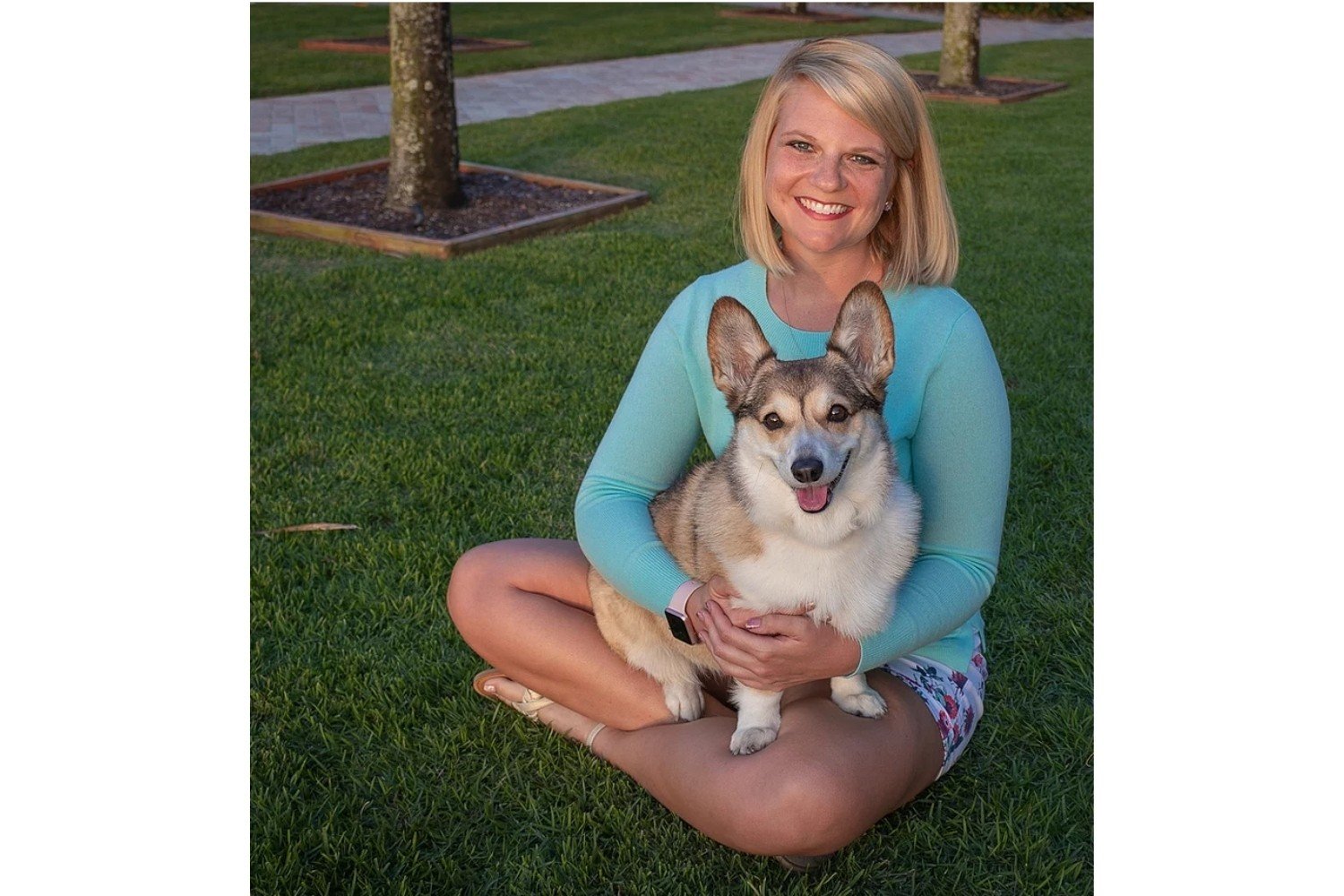 Why did you get into pet sitting/dog walking?
I've been involved in animal care for ten years through volunteering and working in shelters, veterinary hospitals, and now pet sitting. I got into pet sitting because many adopters at the shelter and clients at the vet needed pet care while they were at work or out of town and trusted the employees to help. Pet sitting allowed me more one-on-one
time with animals and was such a stress relief after a busy day at the shelter or veterinary hospital.
What is the most fulfilling part of owning a pet sitting/dog walking business?
The most fulfilling part of owning a pet sitting/dog walking business is how it provides me with a purpose. By transitioning to a full-time pet sitter, I wake up everyday knowing there are animals who are counting on me. I truly feel like I am needed by my furry clients and know I am making a difference in their owners' lives. Making my own schedule is also a plus!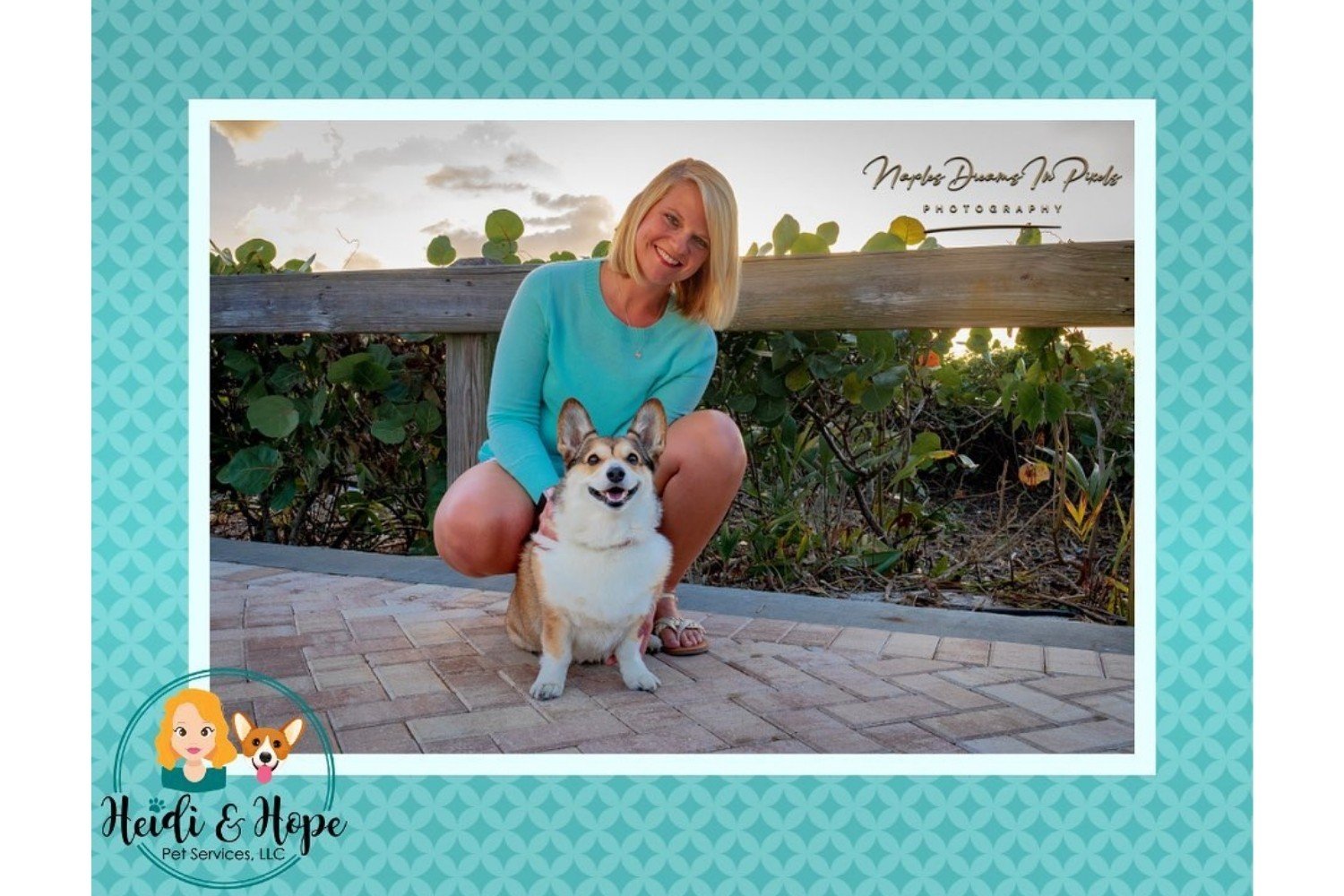 What is the most challenging?
The most challenging part of pet sitting is grieving my furry clients when they pass on. I feel like I become such a regular part of their lives, which makes it so difficult when they pass. Helping my human clients through this time is also challenging. Finding the right words to say and being the right kind of support during this time is so important.
Where do you see your business in 5 years?
I see my business growing significantly in the next five years. I would love my business to have several employees, which would allow me to take a step back, but also allow my business to expand to the surrounding cities in my area. I want Heidi & Hope Pet Services to be a big name in pet sitting in Southwest Florida! I would also love to start an online store with local pet and pet parent products. Additionally, I would like to host local events for clients and their pets, such as pet Happy Hours, dog park gatherings, Halloween pet costume contests, etc.
What has Time To Pet changed the most about how you run your business?
Time to Pet has honestly revolutionized my pet sitting/dog walking business through organization and communication. TTP has saved me so much time by automatically invoicing my clients, saving all of my clients/pets information, and generating income reports to send off to my accountant. This allows me more time to do what I love most, which is caring for all the pets! TTP has also been a game-changer in communicating with my clients. It allows me to update my clients on how the visit went with their pet, send pictures, leave a detailed checklist about what their pet and I did during the visit, as well as send them a tracking report of the dog walk! I love this feature the most because all of the communication is through TTP and not through my personal cell number!