This month, we are proud to feature Must Love Fur in our Client Spotlight! Must Love Fur calls the wonderful state of Colorado home and serves communities from Highway 7 South to Denver. Featuring an A+ BBB Rating, Megan Harris seeks to provide her clients with the personalized feel typical of a relationship with a single pet sitter along with the security and backing of a larger company. Check them out here!

What caused you to get into pet sitting?
I had been pet sitting as a hobby since college, but when I got a call from a complete stranger that had heard of me through word of mouth (friend of a friend of a colleague I had worked for) I realized it could be something bigger, something I could offer to people outside of the smaller circle of those I knew. I looked into what it would take to offer pet care professionally including bonding, insurance, pet care training, and business regulations, and jumped in with both feet.
What is the most fulfilling part of owning a pet sitting business?
All the happy tails and happy purrs that greet me and my team every day is wonderful. Knowing that we provide a service that helps pets and their parents live more complete lives is priceless.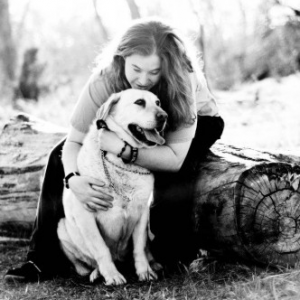 What is the most challenging?
The most challenging thing is knowing that you can't please everyone. We run out of availability, there's only so much you can do in a day, glitches happen (both technology related and purely human ones), and some days are just hard. You live and breathe a business when it's yours. We walk with families from adding a new furry addition to their home to the loss of that beloved pet. It's hard, but I wouldn't change it for the world.
Where do you see your business in 5 years?
My business goal is, and will continue to be, to grow my company into a community resource that not only provides the best pet care that we can offer but also expands to create jobs for those with a heart for service to pets and their people. Eventually I hope to open a partner non-profit that helps people remain with their pets during difficult times. Whether losing their home to a natural disaster or job loss, I don't believe our animal companions are extra baggage that should be given up as someone tries to get to a better place in their lives.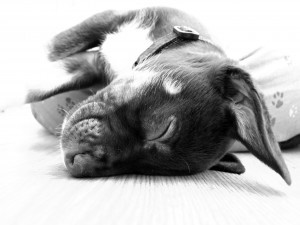 What has Time To Pet changed the most about how you run your business?
TTP has allowed me to have a one stop shop for everything I need to best communicate with our clientele base. It's mobile friendly which makes it user friendly to most clients. Clients can login to their personal portals at any time to request services or see the status of a current request. My team can easily update a client with a visit note or picture through the phone app. Scheduling is a simple point and click or drag and drop depending on each situation's needs. I can more easily make changes on the go (something that always happens in pet sitting) and know that my team sees those changes in real time. TTP is always adapting to remain current with the technical changes occurring in our lives and helps Must Love Fur, LLC meet the expectations of our mobile clientele.