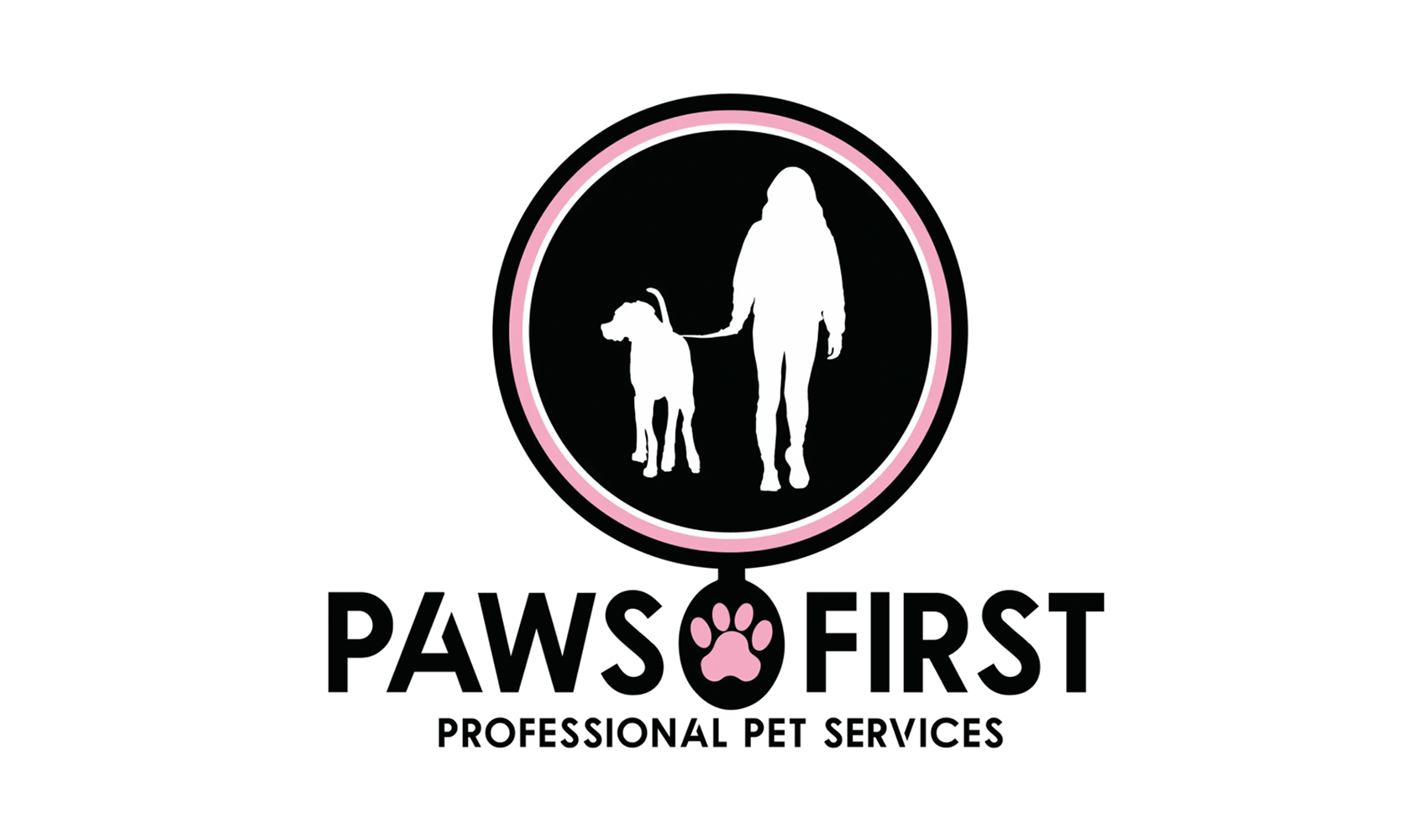 We are very excited to share our latest Client Spotlight, featuring Nicole and Paws First, LLC in Central New York! Nicole and Paws First, LLC provide exceptional pet care to the De Witt, Syracuse, Chittenango, Cazenovia, Manlius, Fayetteville, and Jamesville areas of Central New York. Nicole offers reliable, professional pet care that focuses on the highest quality of life possible for your beloved pets. Paws First, LLC has many services that can be custom-tailored to your specific pet's needs. The services offered include dog walks, doggie play dates, canine enrichment, pet transport, adventure trips, in-home pet sitting, and more! Any pet that Nicole cares for is one lucky duck, or dog, or cat, or bunny! You can see the full gallery of all those happy pets on the Paws First, LLC website.
Nicole knew that she loved animals from a very early age. However, there was one major obstacle in her childhood home that prevented her from being surrounded by pets — her mom was allergic to cats and dogs! But just because Nicole couldn't have a dog or cat of her own, it didn't stop her from finding every opportunity she could to be around animals. It was clear to Nicole that she wanted to spend her life surrounded by, and working with, animals.
Before starting Paws First, LLC, Nicole spent years working at a boarding facility and as a pack manager. As she became more experienced working professionally with pets, there was no question that this would become her career. She even switched her major to help prepare for starting her own business. And all the learning and hard work paid off because now Nicole is the owner of her own business and working her dream job! Paws First, LLC is the embodiment of Nicole's passion and compassion for animals. With specialized services like canine enrichment and day trip adventures, you sort of get the impression that Nicole is having just as much fun as the lucky pets she cares for! So if you are in the Syracuse and surrounding Central New York area, make sure to reach out to Paws First, LLC for all your pet care needs! Also, make sure to check them out on Facebook and Instagram!
Why did you get into pet sitting/dog walking?
I am extremely passionate about animals. I have always felt a deep connection to dogs ever since I started working with them. I love how dogs are always in the moment, with the inability to dwell on things like us humans. I've learned so much from them in my time in the pet care industry. Growing up with a mother who was allergic to cats and dogs, I had little to no opportunity to own animals. I had one hamster and one rabbit. Desperately wanting an animal of my own, I never missed out on a chance to love someone else's. Pet care was a way for me to connect with animals. From a young age, I volunteered myself to take care of the pets of both family and friends. As soon as I was old enough, I began to house sit for family members and it was clear I had a calling for it.
Prior to starting Paws First, LLC, I worked at a doggie daycare and boarding facility as a pack manager for six years while I was finishing high school through college, and one year after I graduated. My passion had finally become my career, and I knew this was what I would do for the rest of my life. I changed my major from Political Science to Business Economics, and my plans were set in motion. Upon graduating from Cortland State College and working full time for one year as a pack manager, I decided it was time to go off on my own, starting my small business at the age of 22. When COVID-19 hit and I was forced to close for a couple of months, I had time to focus on my second true passion, dog training. I read and watched as much as I could, and when businesses were able to re-open, I began to shadow local trainers. I am still learning and working toward my certification.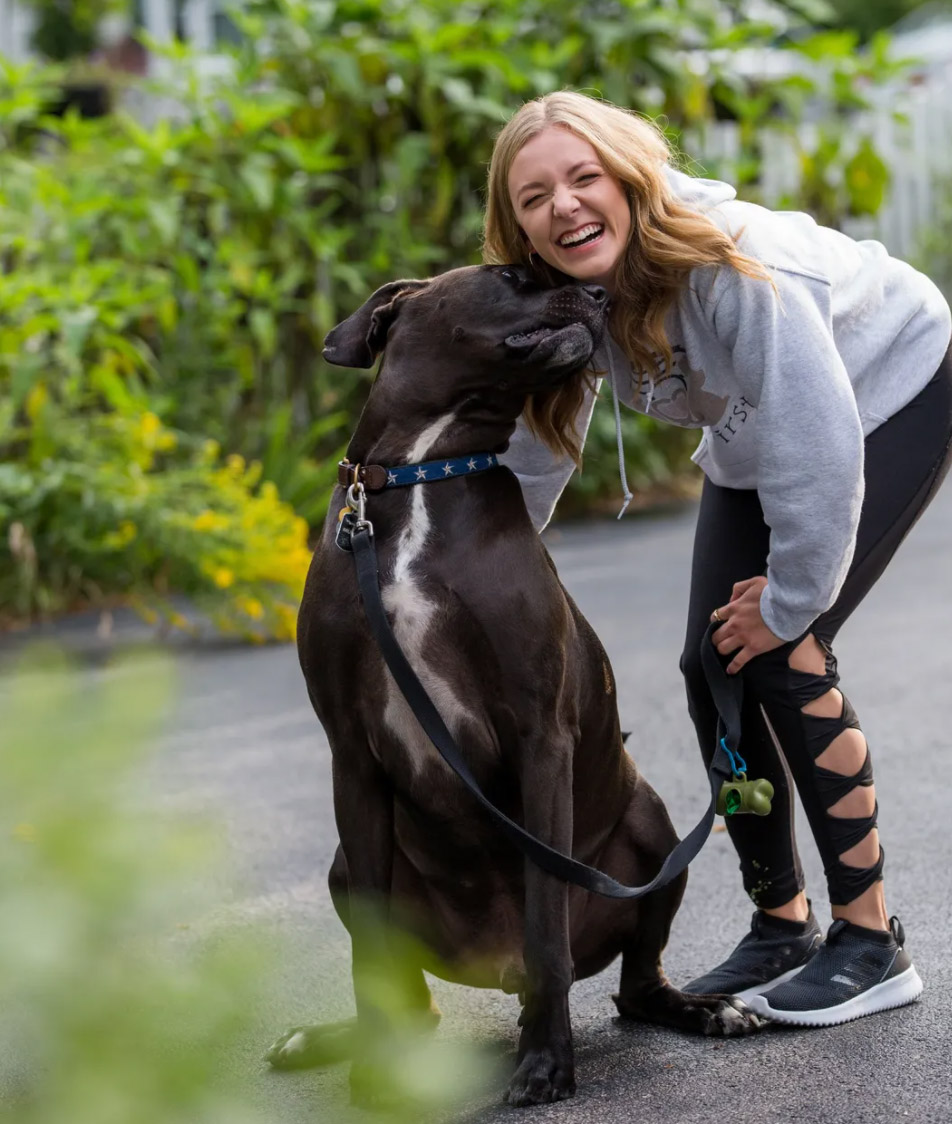 What is the most fulfilling part of owning a pet sitting/dog walking business?
Working with animals every day is absolutely amazing. It's hard to put into words how soothing a dog's presence really is! I love finishing a busy week and keeping my clients happy. It's been so fun to walk the same dogs each week and have some new ones rotate in and out. You develop a really deep connection to them, and usually, they start waiting for you.
Being able to work for yourself and with animals is a true blessing. I am grateful for every day. I love meeting new people and animals, hearing their stories, and watching puppies grow into adults. I honestly could never work a desk job. I had the luxury of figuring out what I wanted young, and I can't wait to continue to grow this business. Although Winter can be rough in NY, it's awesome to be able to work outside and get plenty of exercise. Every day is different. You may have set schedules, but you will always face new challenges and find new rewards. Animals have a way of keeping you on your toes. Plus, I get to see a smiley face and wagging tail at every house I enter.
What is the most challenging?
The most challenging aspect is keeping a full schedule without overbooking. Pet sitting can be very last-minute, resulting in add-ons and cancellations that result in the need for flexibility on your part (and usually some inconvenience). It's important to me to keep the quality of the visits and not compromise on the care. Growing the business will require more people, so finding people you can trust is hard! I think the biggest challenge is deciding whether to slow down or to hire. As one person, you can only do so much. Also, being in Central New York, it can get pretty brutal here with the weather. You have to brave the cold, wind, and rain. I would say the second most challenging aspect is dressing properly for the day ahead.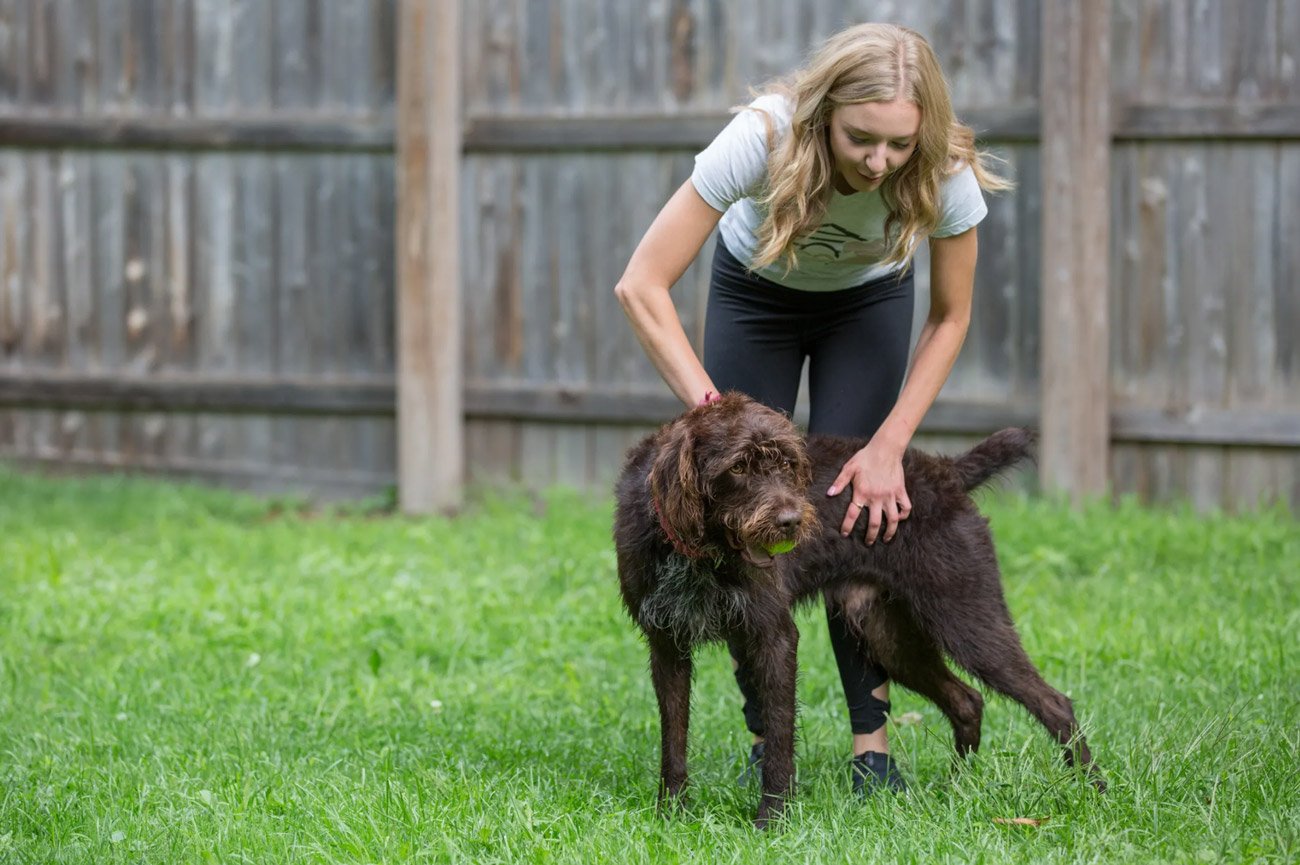 Where do you see your business in 5 years?
In 5 years, I see Paws First, LLC having expanded from just pet care to dog training. My long-term goal is to have a facility to provide board and train, and group classes. I find great joy in what I do now, but I can't wait to provide even more services to my clients and learn more about this industry. I have really been enjoying the training process. It is so rewarding to help people build greater bonds with their animals.
What has Time To Pet changed the most about how you run your business?
I was fortunate enough to have Time To Pet from day one of operation. I am very specific about being organized, so I knew I needed something immediately. I did some research, and Time To Pet came highly reviewed.
It has helped me create an organized, reliable, and secure service. At every meet and greet, I send the new client their "portal instructions" and ask them to complete their client/pet profile(s). Clients adore it, and it creates a very professional look. Scheduling is so simple and so effective. The after-visit updates provide a constant method of communication, keeping you and your clients in the loop. As a pet sitter, communication is huge. I like my clients to know exactly when I was there, and exactly when I left. Plus, who doesn't want an adorable picture of their dog having fun while they are at work!
I save time not having to calculate my own invoices, and I can spend said time doing other beneficial things for the business. The invoice tracking also notifies you if there are past due payments. This will help prevent any payments from slipping through the cracks. It has been a lifesaver for keeping records of revenue and sales tax computations. I also use it as a checklist throughout my day of who I need to see next. The encryption factor is great as a pet sitter since you often deal with sensitive information. It provides an edge over the competition; trust me, your clients will want you to have this software! I love that I can access the full Time To Pet dashboard from my browser on my phone because it allows my office to be that much more mobile and make updates as they come to me.