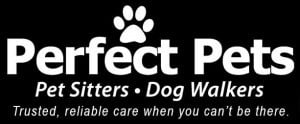 Up next in our Client Spotlight series is Perfect Pets and the team of Shelley & Greg Hamilton! Located in sunny Tampa FL, Shelley & Greg have built a reputation based on their love of animals and making the care of their four-legged clients priority No. 1. Perfect Pets also has a deep commitment to the community they serve. The pet sitters and dog walkers of Perfect Pets support many organizations committed to improving the lives of animals. Be sure to check them out on their website and don't forget to like them on Facebook too!
What caused you to get into pet sitting?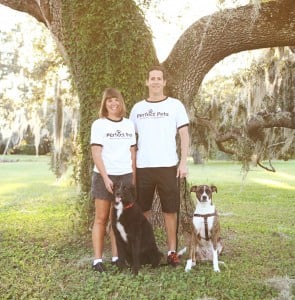 We both worked in the corporate world for fifteen years. We began volunteering our time with our local Humane Society; walking the dogs, spending time with the cats & helping with adoptions. We found this work to be much more fulfilling than the corporate environment. Volunteering and caring for animals are two things we have always been very passionate about. Also, being pet parents ourselves we often found it challenging to find a professional pet care provider for our own pet sitting needs and often had to reach out to family and friends. We realized the demand was there, decided to fulfill it and the rest is history. We built Perfect Pets organically, through word of mouth and reputation. Our goal has always been to provide the highest quality of care and set a high professional standard for our industry.
What is the most fulfilling part of owning a pet sitting business?
Every aspect of owning a professional pet care business is fulfilling. We are able to fully utilize our talents, creativity and the skill sets that we learned during our years in the corporate world as well as a lifetime of caring for our personal pets. To put it simply, it makes us happy and it makes others happy. We are fortunate to have such wonderful clients, both two legs and four. The most rewarding part of owning a pet sitting and dog walking business is bringing health & happiness to the animals in our care & providing peace of mind for our clients.
What is the most challenging?
Running a business that operates 365 days a year is very challenging. Time is the greatest challenge and professional pet sitting comes with enormous responsibilities. As we've grown we have been able to hire, train, manage and empower those who share our vision for excellence in the pet care industry. Time management, client attainment, scheduling, recruiting the right team; these are all challenges that every professional pet care company faces and it is of utmost importance to have the right tools, set your goals and stay focused on achieving those goals every day. Before Time To Pet, we were running on antiquated systems for scheduling and management which was our greatest challenge. A big help in overcoming these challenges was finding the right tools for our business. It has made a world of difference and allows us to spend more time growing & managing our business.
Where do you see your business in 5 years?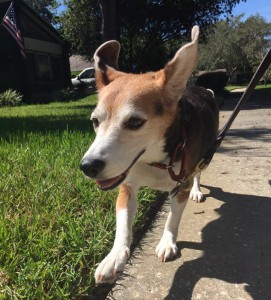 Perfect Pets will continue to grow and emerge as a leader in full service pet care, while setting a high professional standard for our industry and giving back to the communities we serve.
What has Time To Pet changed the most about how you run your business?
Time To Pet has been a dream come true for our business and our clients. It is quite obvious this software was developed by a team who understands the needs & challenges of professional pet sitting companies. Time To Pet has greatly increased our efficiencies, along with improving the customer experience. It allows us so much more time to grow & service our business as well as oversight & management of our scheduling & staff. The feedback we have received from both customers & our staff have been extremely positive. We are very happy with Time To Pet & the team behind it. We really appreciate the fact that TTP is always improving the software & very responsive to our questions & input. We shopped many other companies that offered scheduling and management software & nothing compares to Time To Pet. We highly recommend Time To Pet to others in the industry.