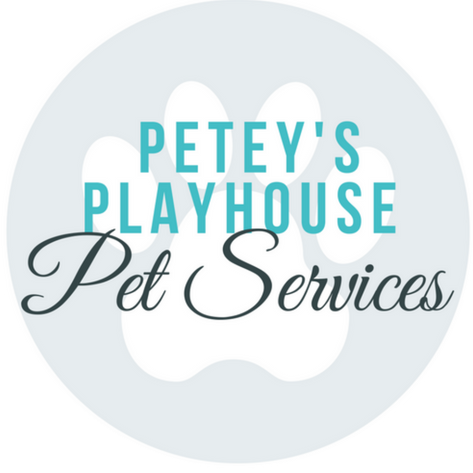 Our next Client Spotlight is shining on one of the fastest growing pet care companies we've seen --- Petey's Playhouse Pet Services, LLC! Based in Lenexa, KS but serving many areas in Greater Kansas City, Lisa Rockley-Cline brings both a very professional and personal approach to her pet care company. In fact --- she started PETEY'S because she needed a pet care company to fit her needs! Lisa and her team are insured, bonded and trusted by their clients and bring a tremendous focus to the safety and well-being of the pets in their care. Be sure to check out PETEY'S website and follow them on Facebook and Instagram!
What caused you to get into pet sitting/dog walking?
I'm an accidental entrepreneur, I've been the Executive Director of nonprofit organizations for the last 17 years and I loved almost every minute of it. My most recent organization closed our local offices without warning and I was left to decide where my next steps would take me. Everyone knew I would find another organization, I would plan another event and breathe nonprofit again but I went a different direction. I saw it as a chance to take a much needed extended vacation. My plan was to relax, to slow down and forget about balance sheets and corporate events. I would return to the industry refreshed and ready to support the mission of my next favorite charity. I knew the nonprofit world would come calling eventually but I welcomed the break. I told everyone I just wanted to play with puppies, travel, and then I would return.
At the end of my two month hiatus, I had a business I couldn't deny. I truly was doing something I loved and I hadn't felt like I worked a day of it. I found myself getting paid for things that I would do without charge it was hard to fully grasp what was happening. On the same note, I personally needed a Pet Care Service Company that provided more and so well I created one.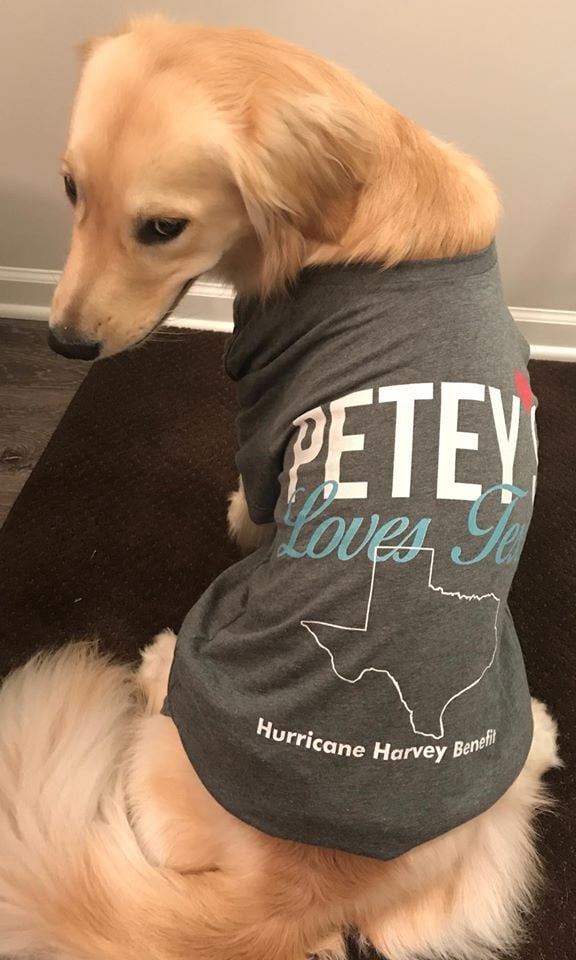 What is the most fulfilling part of owning a pet sitting/dog walking business
The most rewarding part of PETEY'S is hard to pinpoint but I know there are two reasons that I wake up and smile. One --- we are able to give back. I was told early on that I couldn't run my company like a nonprofit and expect to succeed. While I understand that concept, it didn't sit well with me. Healthy nonprofits are very successful businesses and our rescue community needed the help. So monthly, PETEY's organizes a PETEY'S on the Patio Benefit and chooses a charity to highlight and raise money for. We are a strong supporter of Adopt Don't Shop Kansas Cityand highlight their efforts as much as possible and I was able to design shirts and sell them to help get our great friends (FEMA requested and trained Responders) to Texas and Florida to help the animals in the most need.
It's a tie, though, because --- two --- our clients truly become family. In the first six months PETEY'S officially began we had 1,500 clients! I haven't pulled the count lately but that number has grown sustainably. We've watched puppies grow to adults, beloved hospice friends cross the Rainbow Bridge, and clients get married. We have also been there to care for pets when clients have to leave for family emergencies knowing they can count on us, because we are family. We are always there when they need us, and as a crazy pet owner myself, I truly understand that value. During recent storms we had clients we welcomed into our homes because their electricity was out for days during the nasty Kansas heat. We also observed, notified and assisted a client with a new diagnosis of pancreatitis that could've been fatal. We connected her with a pet food leader in town and they are all doing great now.
I've worked for great companies and have enjoyed nearly everyone I've ever worked for, but the appreciation and sense of community our #peteysFAMILY shares has been unmatched in my experience.
What is the most challenging?
I think the most challenging part of the Pet Services Industry is having a bond with our clients and then saying goodbye when our clients move, want to rehome their pets, or unfortunately when one crosses the Rainbow Bridge. We do get attached! We love our clients like they are our own and we have to step back at those times and remember even though our time is sometimes limited, we can make it memorable. Our most recent loss was #peteysDRIFTER. If I could have given our team the entire day off I would have but our other clients still needed pet care and that wasn't lost on us-everyone took it hard. He was a beloved senior client. We never knew when our last day would be with him we ensured each day was as special as we could make it.
Where do you see your business in 5 years?
This may be the most difficult question, and frankly, I have no clue. I can tell you my projections, goals and vision for our future but we have been so fortunate that we are destroying goals: months and sometimes years in advance. I do think our #peteysCELEBRATE option will grow and potentially become a very significant revenue stream for PETEY'S. We promote plan and service weddings, birthdays and gotcha days for clients --- it's incredibly rewarding and so much fun! I see a stronger educational focus on training options for our clients --- not training provided by our team, but a fast-track option for clients when urgent situations arise. We just launched a new training program for our team that we are very excited about! I also would like to see an even stronger focus on helping in animal rescue within our community. What that means, I do not know, but it's a passion that is near and dear to my heart and one that I intend to continue to carry out.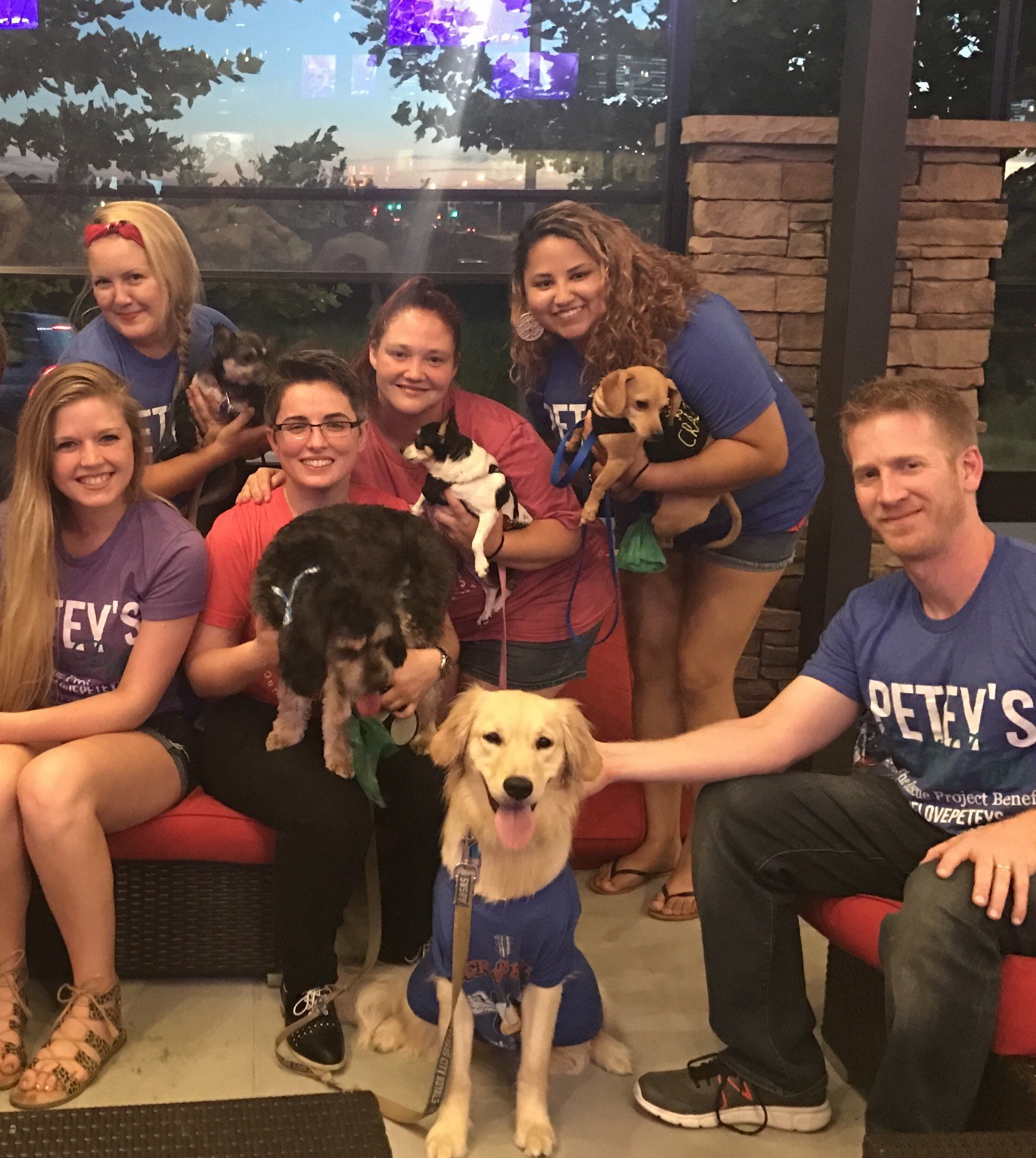 What has Time To Pet changed the most about how you run your business?
This question makes me smile. I searched and searched for a software like Time to Pet (TTP) when we first started. I knew early on I wanted a personal pet care company that was very user-friendly. It was our goal to create a 4-step process in making a reservation. It needed to be easy without limiting the details we needed to provide high quality one on one pet care for our community. The program had to be user-friendly and it couldn't add time or work to our daily schedule. It had to take work away from our team and myself honestly. Time To Pet did just that and they do it very well! My biggest surprise has been their constant support: answers to 12AM HELP questions and overall attentiveness. Time To Pet runs their business like we operate PETEY'S. Do we want to answer questions at 12AM for all our clients? Nope, we don't, but if someone is available we will respond and it makes all the difference.
I have personally sent over ridiculous requests and each time I had a response within 15 minutes. At one point I requested an option they didn't provide but the support representative (normally Mike) explained a work-around that satisfied our needs and provided our clients with immediate and consistent quality care. If we had to create our own software for PETEY'S it would be VERY similar to Time To Pet. It's like they are in our heads. When their new updates are announced, I sit at my desk, and almost every time I'm thankful they have once again solved a challenge, I hadn't yet reported to them. Time To Pet truly cares and gets It. We wouldn't have the growth we do without them. It absolutely wouldn't be possible. Prospects find us typically by referral, they log on using the link, sign in, we meet and greet, our clients pay, and services commence. The structure is professional, is efficient, and is the backbone to our Pet Services Company. Time To Pet is invaluable to PETEY'S Playhouse Pet Services, LLC and this Accidental Entrepreneur.