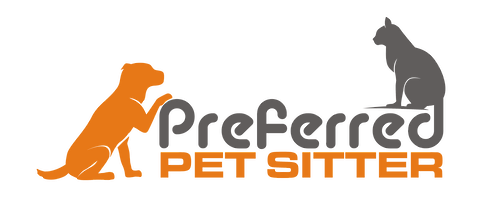 Up next in our Client Spotlight series is Alysha Riel and her team at Preferred Pet Sitter! Based in Savage, MN - Alysha's passion for animals started early when her family adopted a Lhasa Apso named Mags. Her passion grew into a profession and now Preferred Pet Sitter provides an array of services like pet sitting, dog walking, medication administration, transportation and more! Be sure to check out their website, like them on Facebook and if you are in Savage, Prior Lake, East Shakopee or West Burnsville - give Alysha a call!
What caused you to get into pet sitting/dog walking?
I actually began my career as a Veterinary Technician. I worked at a local Veterinarians Office where we had a boarding kennel in the building. One of our elderly patients, Royal the Lab's owner called one day looking for pet care out in her home while she was away. Since he was a high stress elderly guy, she didn't feel he would be comfortable in a kennel setting. Our receptionist that took the call actually talked me into seeing Royal in his home, with our vet/my boss' blessing of course! Royal and I had a blast and I really enjoyed my time with him. It was definitely a welcome change for me to have pets HAPPY to see me for once without having to perform medical procedures on them. From there, I built up a client base seeing our elderly and medical needs pets in my spare time. I liked it so much that 3 years later I left veterinary medicine to provide care to pets at their homes!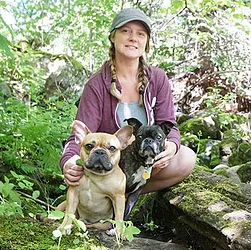 What is the most fulfilling part of owning a pet sitting/dog walking business?
I absolutely love that my client pets are happy to see us! They know we're there to spend quality time with them, give them treats & food, take them for a walk, and have fun. In my experience as CVT, I found so many pets were scared of me. Frightened and fearful, and I only wanted to help them after all! Now our dogs and cats wag tails and rub up on us to say how much they appreciate our company. The second part I enjoy is building client trust and a relationship. When we routinely see their animals, we get to be a part of their daily or weekly lives and really their families in a way. We grow with them, and share in their ups and downs. That relationship is really what makes me shine as a person and a professional.
What is the most challenging?
Maintaining a separate private life is a big thing. I've really learned a few hard lessons that keeping myself on call and open to clientele 24/7 can really dim some of my magic. Some clients love you so much that they want to keep in touch with you, even when you're on vacation! I've had to really put up some barriers and close off a few parts of my life to clients just to keep the boundaries there. I've become fiercely protective of my private time away from work as a result. Once I've had my private time and I'm recharged, it's back at it and I'm always a better boss/business owner/pet sitter/dog walker/dog trainer/person because of it!
Where do you see your business in 5 years?
The pet sitter industry is very new to my area. In the upper midwest, the idea of a dog walker or paid pet sitter is something reserved for big city dwellers. I get the phrase "oh, like in New York City right? With like 10 dogs on your belt?" a lot. It's taking some time to open some minds and allow people to build some trust. We currently have 4 employees, and are hoping to hire a few more in the next month. I'm hoping in 5 years we can be the #1 pet choice customers consider in their pet care and branch out to a few more areas. There is certainly a need here!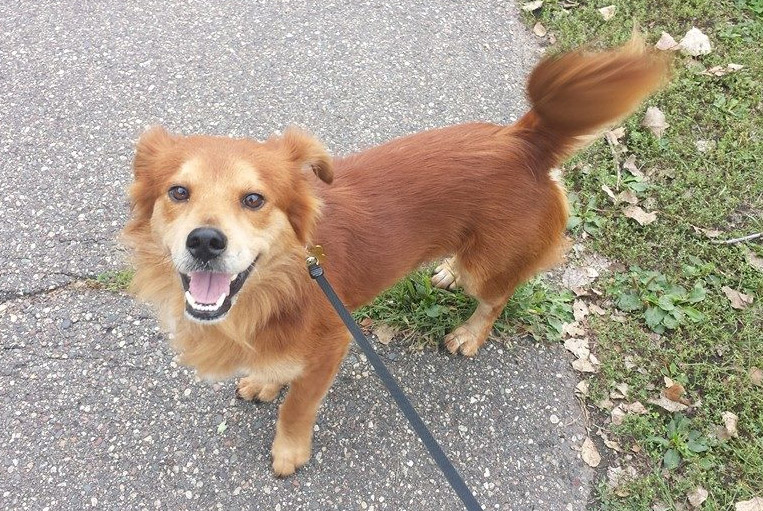 What has TTP changed the most about how you run your business?
It has made my entire business the most efficient thing in my life! We switched to TTP late last summer, and I wish I would have made the change sooner. My sitters have all the tools they need to perform their jobs right in front of them, it generally takes me out of the equation allowing for more free time! My employees love it because it's gives them more freedom, no one likes someone constantly checking in on them right?! My clients have made several comments since we switched last year, how much they LOVE the scheduling feature and the email updates. I even have a review all about the scheduling system! Mike and Kyle really have been absolutely stellar in answering my questions, right from the bat they were on top of it and continue to be. Thanks so much from me and all my staff here!