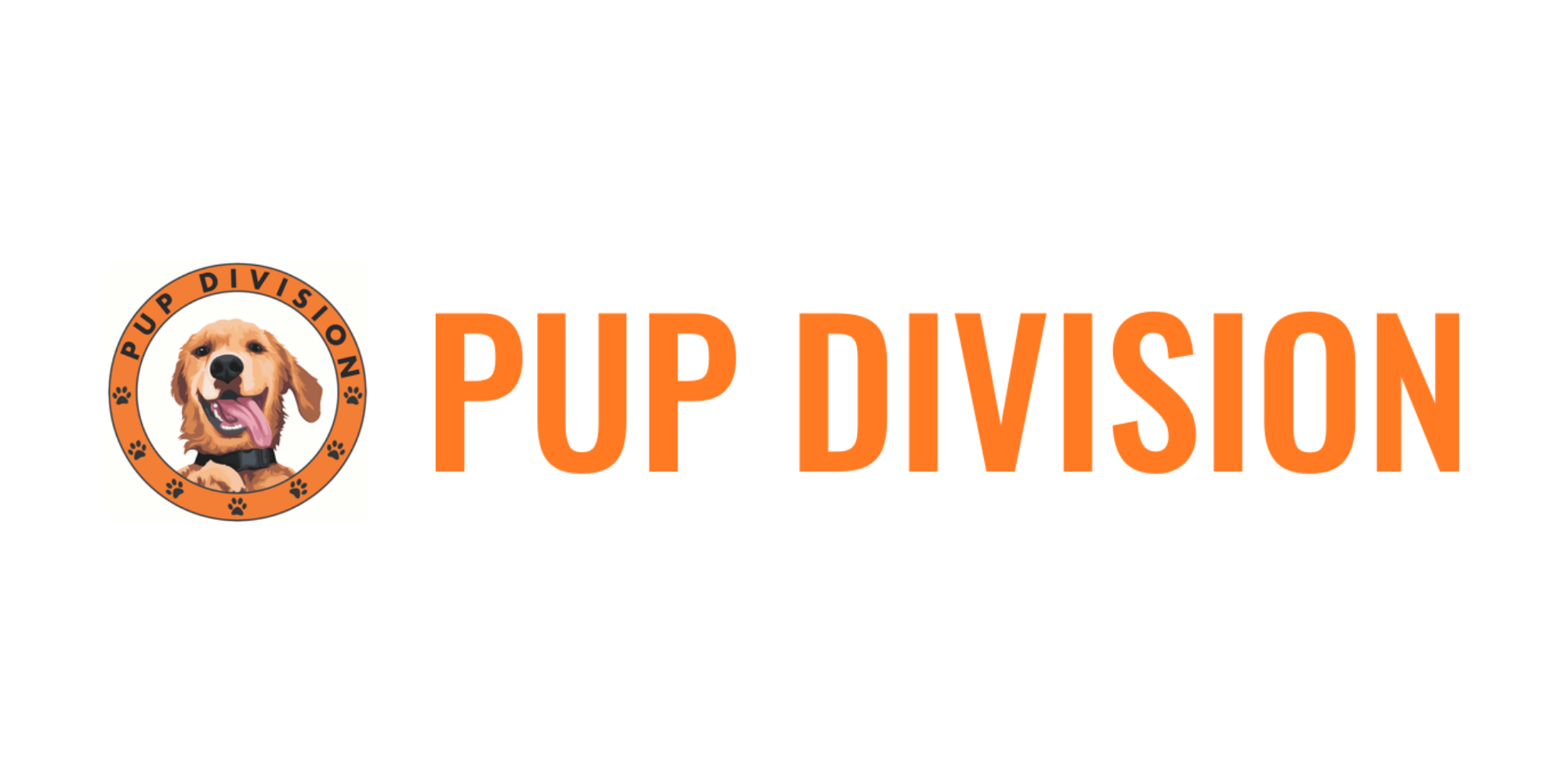 For this Client Spotlight, we are excited to feature Tom Carey and Pup Division in Seal Beach, CA. Tom and his team treat your pups like they're family, providing nothing but the absolute best and most reliable care for each dog they work with. Pup Division offers all the services a pet parent could ever want, including pack walks, daycare, and weekend field trips! You can see a gallery of all the happy pups that are part of the Pup Division Pack!
In a former life, before Tom started Pup Division, he traveled the world as a surf photographer. Snapping shots of professional surfers riding the world's most epic waves sounds pretty exciting, but life on the road can be exhausting. Tom decided the life he really wanted was back home in his native Seal Beach, doing what he loved most — hanging out with dogs!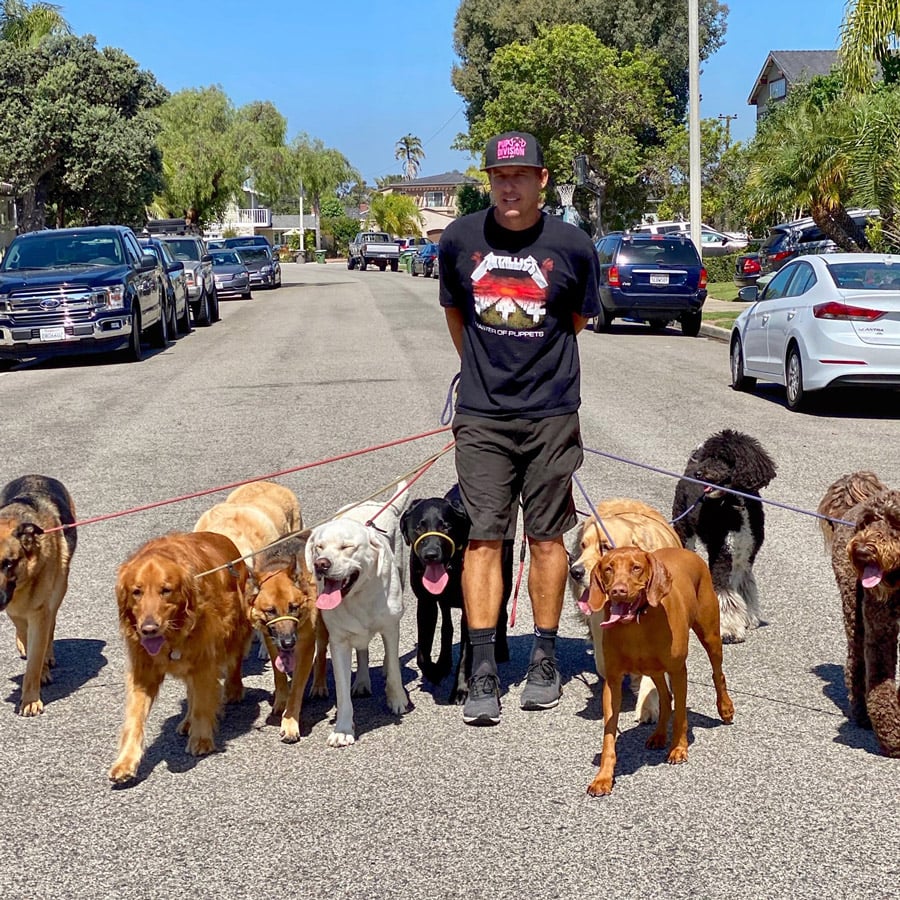 Tom's love of animals was apparent from an early age when his sister brought home a golden retriever from college. It was love at first sight for Tom. When he moved back to Seal Beach, he realized that no one offered the kind of pet care he wanted for his own dog. And so, Pup Division was born! Tom might have left the professional surf circuit behind, but he brought his love of photography home. He takes beautiful, professional pet portraits that would look nice in any surf shack or art gallery! So, if you are in the Seal Beach area and looking for exceptional pet care, definitely don't hesitate to get in-touch with Pup Division. Also, make sure to check out all their awesome pup pics on Instagram.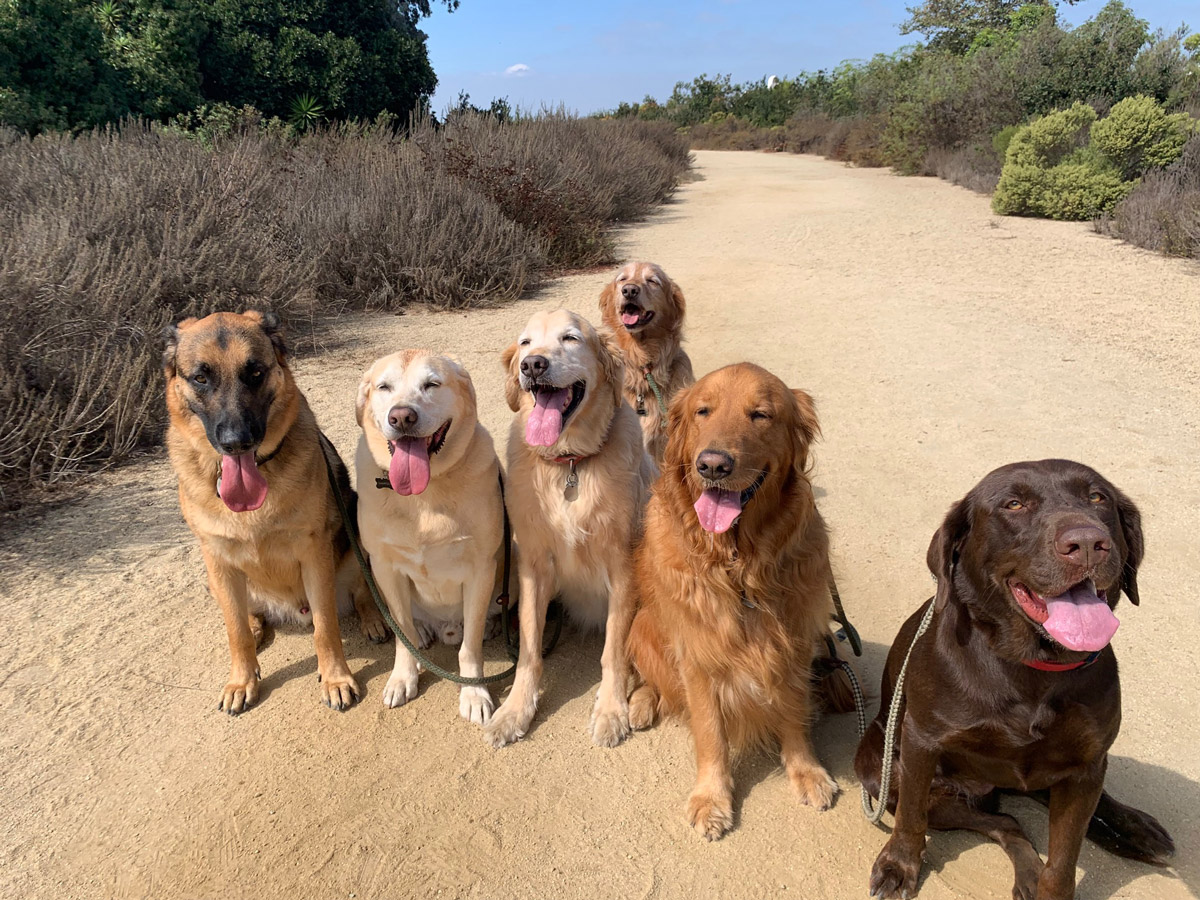 Why did you get into pet sitting/dog walking?
I've always wanted to get into the dog business. My dog used a pack walking service, and when I moved to a new city, I couldn't find a service like mine, so I started one. I definitely took my time, though, and slowly rolled it out and did my homework.
What is the most fulfilling part of owning a pet sitting/dog walking business?
Probably the laughs I get on a daily basis. Dogs do the funniest things sometimes. I also love seeing people's faces around town, and I love it when babies point and say, "doggie!!" I also feel very fulfilled when my clients send me nice messages or gifts. Even something as simple as "thank you" goes a long way. Oh, and I have a background in photography, so in the beginning, I would shoot every new client's dog in my studio and give it to them as a gift. They have been beyond grateful. I love shooting the dogs.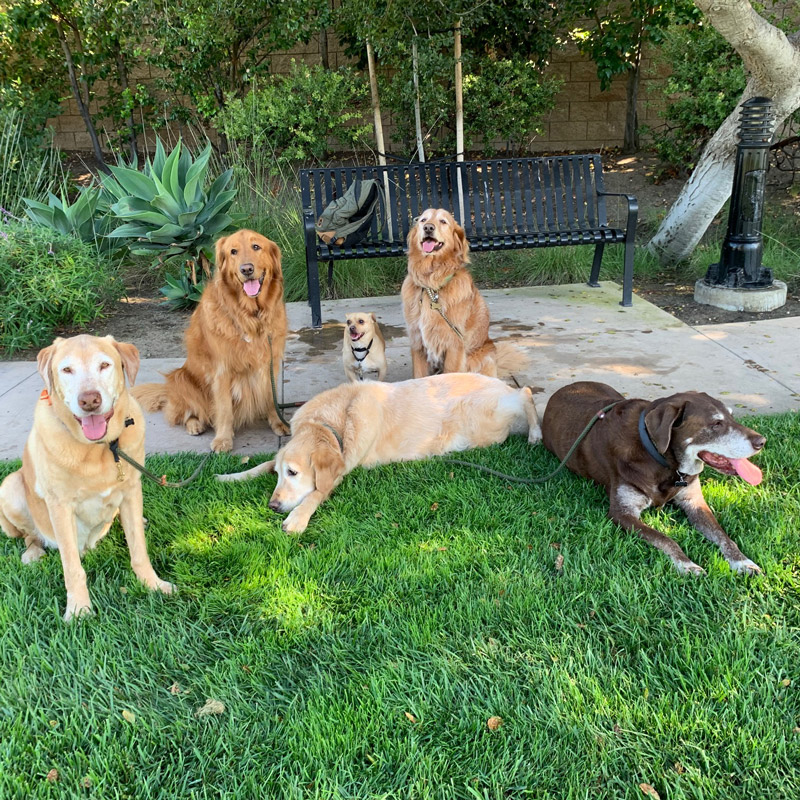 What is the most challenging?
My challenges have been dogs with anxiety, I think. Add that to a confined space like a van, add a few more dogs, and it is contagious. Lately, with the house arrest we've all been on, I've had time to work on that with smaller packs, and things have been great.
Where do you see your business in 5 years?
I hope I'm still doing what I love. I like running my own business and having that flexibility when life happens. I'm training myself now with an amazing teacher, so I hope the business evolves a bit more into the training side while still walking my packs.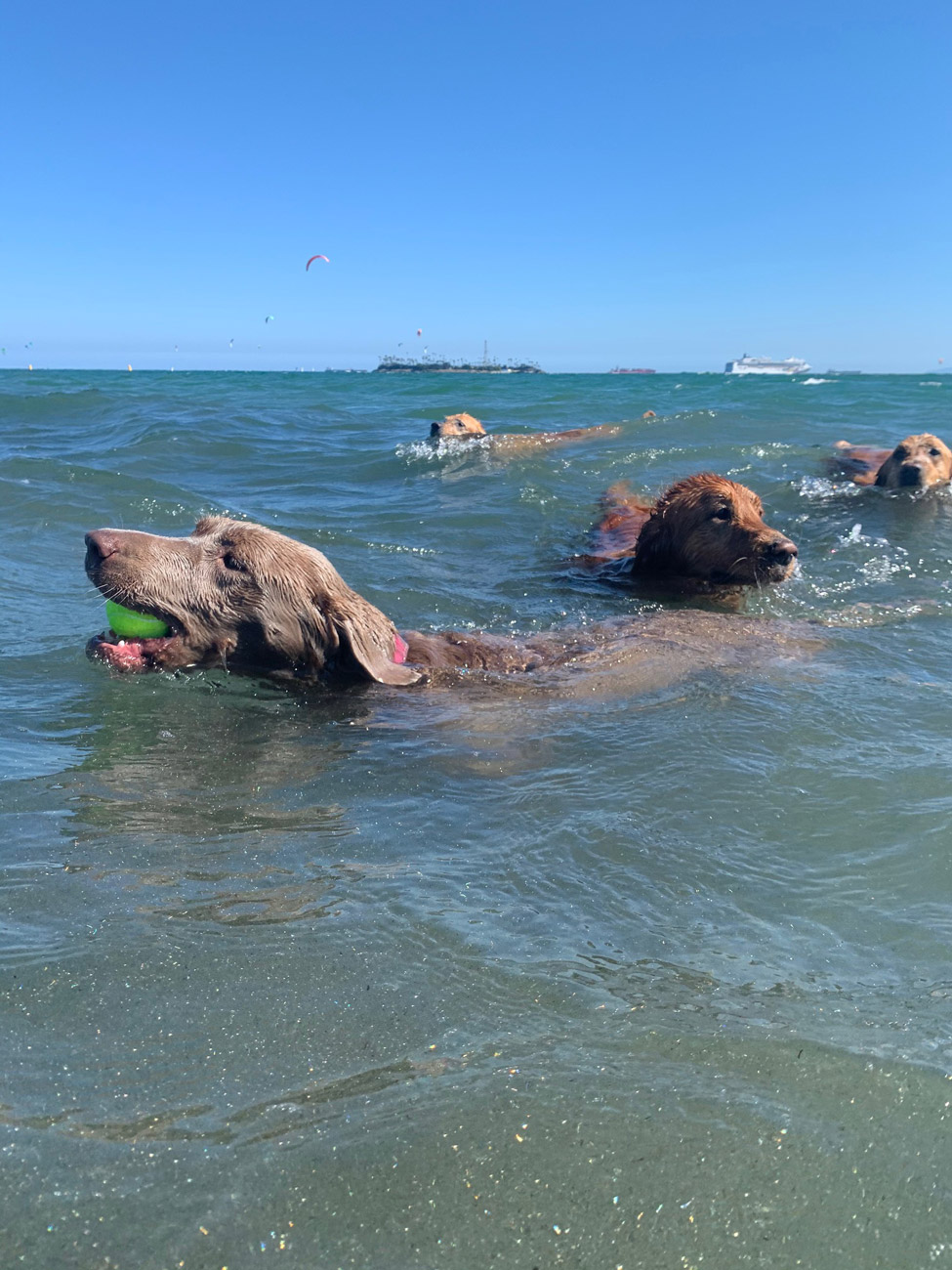 What has Time To Pet changed the most about how you run your business?
It is crazy to me how an app can run my whole business and just be so easy to use. I'm not the easiest person to get a hold of sometimes, and when TTP reaches out to me, it definitely makes me feel special. Your customer service is beyond amazing, and I'm grateful for that. I should use it more!!