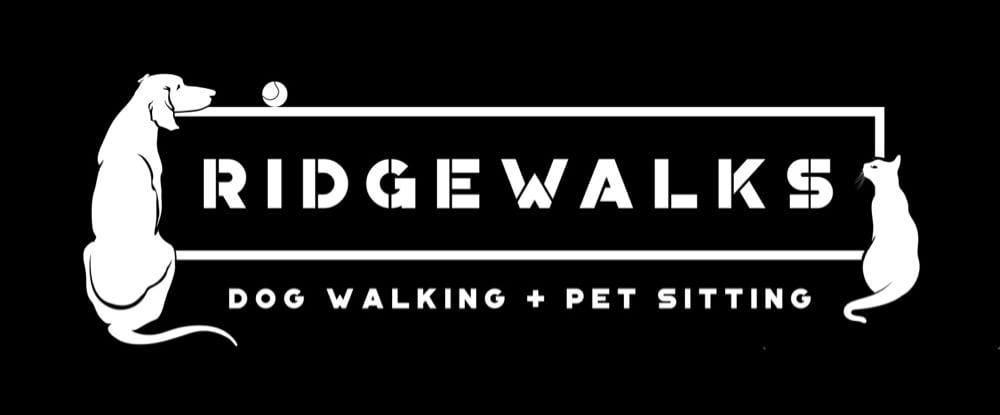 For this Client Spotlight, we are excited to feature RidgeWalks in Ridgewood, NY! RidgeWalks is co-owned and operated by husband and wife team, Christine and Timothy Cluff. Christine and Timothy combine their love of animals and love of their neighborhood to provide quality, customized care for all the wonderful pets RidgeWalks services in Queens. They focus on providing loving and inclusive care to pets and pet parents in their community, offering dog walks, cat visits, and overnight stays. All pets are welcome, especially the elderly, nervous, and ones with special needs. With training in pet first aid and CPR, your beloved pets are always in good hands with RidgeWalks!
Just last year, Christine and Timothy decided that there was a need in their Queen's neighborhood for modern, reliable pet care. RidgeWalks brings together Christine and Timothy's lifelong love of animals and the professional skills they've collected over the last decade. The result is a premium dog walking and pet care company that caters to the community's needs.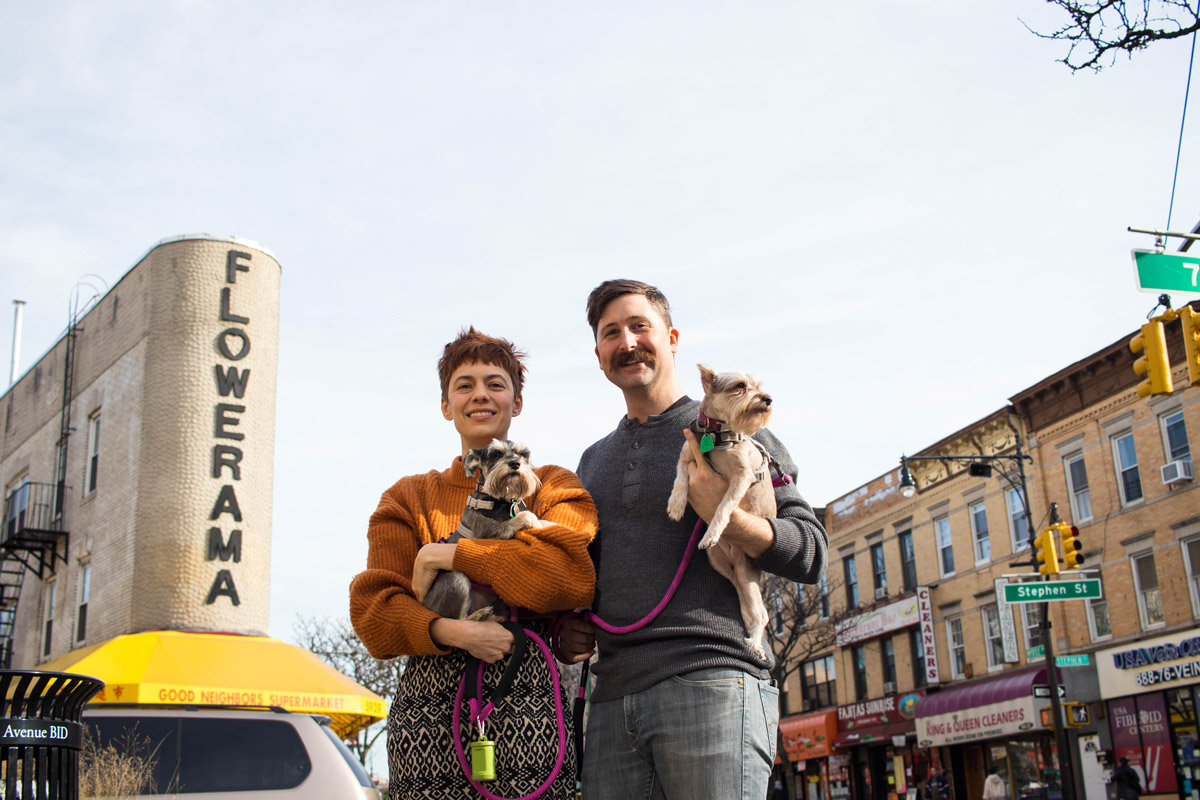 It was clear that the fine people and pets of Ridgewood were looking for precisely the type of services that Christine and Timothy were offering. They watched their business, and the community surrounding it, quickly grow. Christine and Timothy have loved getting to know the pets and pet parents in their neighborhood — and they look forward to building more relationships as they grow their business. If you are in the Ridgewood area and need professional, compassionate pet care, make sure to get in touch with RidgeWalks! You can find more information about services and scheduling on the RidgeWalks website. Also, make sure to check them out on Facebook and Instagram!
Why did you get into pet sitting/dog walking?
We are a husband and wife team, and always wanted to work together as a couple and own our own business. As long term residents of our much loved Ridgewood, Queens neighborhood, we were looking for a way to connect with our local community, and saw a need for modern, quality, independent pet care. Tim has over ten years of professional pet care experience in the NYC area, and Christine has years of client service, business, and artistic experience. Together we share a mutual appreciation for hard work, creative thinking, and quality. We have always had animal companions, and have found working with animals very therapeutic and rewarding, so with some deep thought, planning, and design; we opened RidgeWalks last fall.
What is the most fulfilling part of owning a pet sitting/dog walking business?
The community! Working with animals, we get to see the best side of people, and we have met so many amazing animal lovers in our neighborhood. Our clients love their animal friends, and so do we, and we build relationships based on mutual love and trust. As our RidgeWalks Pack has grown, we have been thrilled to see our clients and their pups develop friendships with each other as well, which is immensely satisfying and so important for our Ridgewood community.
What is the most challenging?
Managing growth! RidgeWalks is still a small company, and we are growing quickly, so we are constantly checking in to make sure we are making wise choices as we build a strong foundation for our business. Our top priority is sustaining our high quality of service as we grow our client base, and any decision we make is based on whether it would affect our level of service. We are also starting to plan for employees, and are working on offering a sustainable employee plan that encourages long term employment in an industry known for high employee turnover.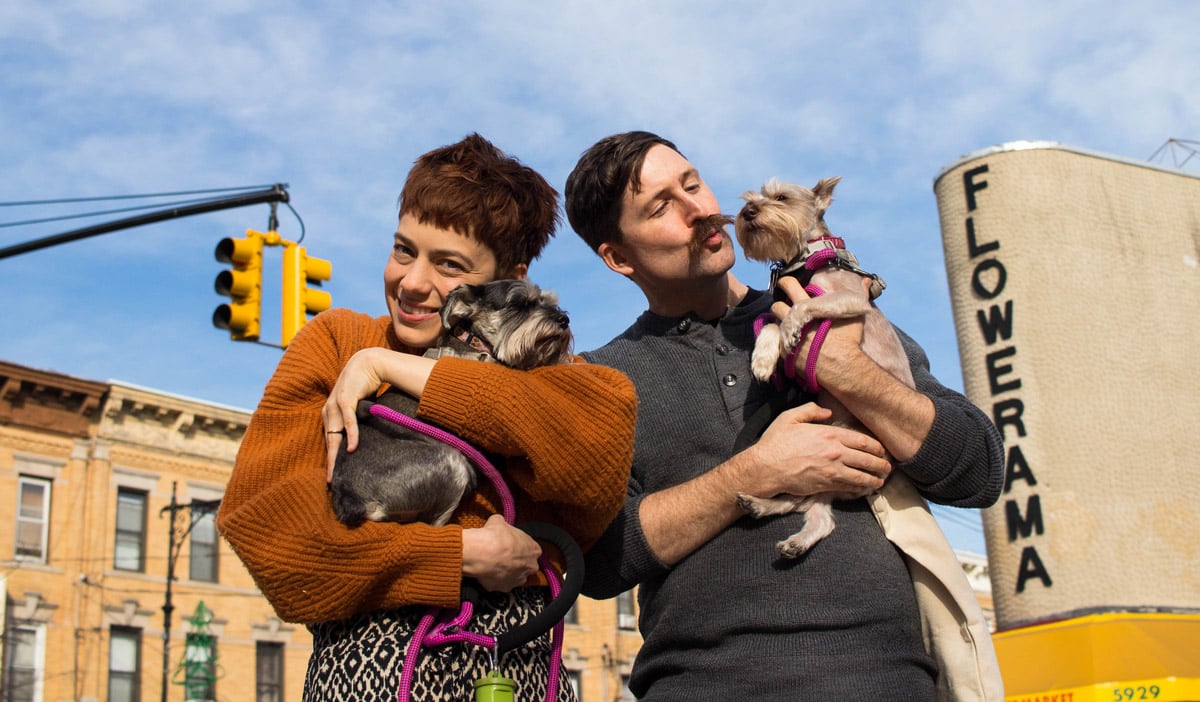 Where do you see your business in 5 years?
Our whole business plan is based in our Ridgewood, Queens neighborhood, and we plan to remain exclusive to Ridgewood as we grow and develop with our clients' needs. We want RidgeWalks to be the #1 service in our neighborhood, and are working hard to create a framework that can support a higher volume of demand with our high-quality service. We plan to continue to offer our core dog walking and pet sitting services as we grow our neighborhood client base, hire local employees, and increase our services as neighborhood demand increases.
What has Time To Pet changed the most about how you run your business?
Time To Pet is an integral part of RidgeWalks, and has enabled us to streamline all administrative aspects of our business: client intake, scheduling, billing, payroll, and client communication. With Time to Pet, we are able to offer our clients professional daily reports with pictures and GPS tracking, and communicate with them transparently in a way that maintains our personable and consistent level of service. The Time to Pet app is intuitive and user friendly, and allows our clients access to scheduling and billing on their own terms. Time to Pet is a great support system for us, and has helped us stay organized as we continue to grow and manage our daily operations.