Up next in our Client Spotlight series is Small World Pet Sitters! Owned and operated by wife and husband team Ann Simkins and Boni Montellano, Small World Pet Sitters provides exceptional pet sitting and dog walking services to the wonderful residents of Brooklyn NY. Ann and Boni have a very hands on approach and take pride in living and working in the Flatbush community, training their staff members in the SWPS Philosophy and building a personal relationship with all of their clients — both the two and four-legged kind! Check out their website here and be sure to like them on Facebook too!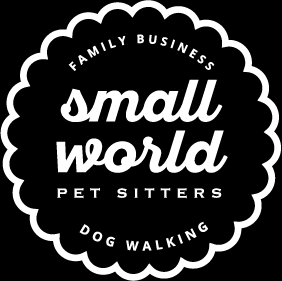 What caused you to get into pet sitting?
I have always loved pets. When I was little I wanted to be a veterinarian but I was also an artist. I ended up going to Pratt for photography and after graduating did lots of waitressing and then worked freelance at a package design studio and than as an art director at a real estate magazine for 5 years. That was a great experience but in December of 2008 I was laid off. Then one month later, my husband, Boni, who was a diesel mechanic, was laid off as the dealership closed its doors after 60 years.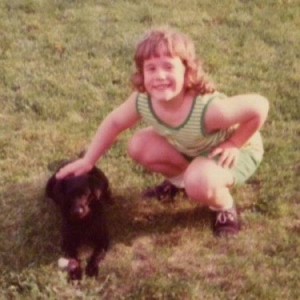 Things happen for a reason.
A friend hired me to do overnights with her senior cat that got lots of medications, including fluids and an inhaler for asthma. She referred me to another person in her building and that friend referred us down the street and so it began. After a couple of months of doing pet care here and there, Boni and I discussed the possibility of us creating a true pet care business together.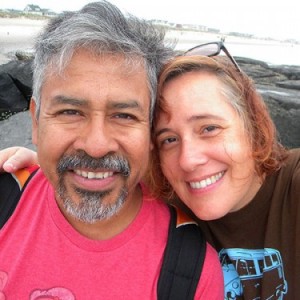 What is the most fulfilling part of owning a pet sitting business?
We love being with animals and seeing them on a daily basis. We have also made some great new friends & neighbors through our business and we feel very rooted in the community. Since we work local to our home we get around on our bikes. No more crowded subway rides. Even though we live in a city, Ditmas Park in the Flatbush section of Brooklyn has a small town USA feel to it. While we do work a lot we also get to spend a lot of time together and our days are not typical 9–5.
What is the most challenging?
The most challenging aspect has been to work on the business rather than in it. Hiring help that we trust has been the biggest challenge for me personally because we are very particular about the care we give. We have two wonderful employees who work with us and if we could clone them we would!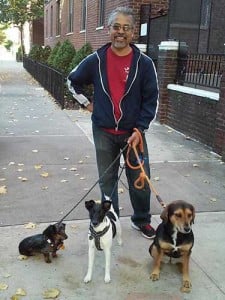 Where do you see your business in 5 years?
I see us having 5 solid employees. I would love to focus on the administrative side of the business and Boni would like to cut back on his visits and take on more dog portrait commissions; he is a self-taught artist. We have grown slowly and organically and that is still the goal. We are building a business to last.
What has Time To Pet changed the most about how you run your business?
First of all — so much of the busy work I was doing is gone. Clients would email me and I would manually add their service request to our calendar that I had created in excel. This involved daily updating. Then I would invoice in Freshbooks. Once a sitter completed a visit they would text me the update and I would forward to the client. I spent a lot of time texting. Now a client logs into their portal and requests service. I approve it and it automatically goes on the schedule and an invoice is generated. When a sitter completes a visit they use the TTP app to send the update. The client gets it, I get it and the sitter has access.
Secondly, communication between the client, sitter and admin has been strengthened because it stays in the "conversation" thread in the client's profile. We can access it when needed!
Our clients really love the new system. I have found people booking 1–3 trips in one shot rather than one trip as the need arises. Mike and Kyle have been so excellent with customer service too!