Here at Time To Pet, we truly believe we have the best clients in the world! Whether they are big or small, on the east coast or the west coast, our clients have one thing in common — they run tremendous pet sitting businesses!
We are very proud to introduce a new feature on our blog — our Client Spotlight. A few times a month, we are going to highlight a very deserving business that differentiates themselves in one way or another. Today, we are excited to highlight The Pug Mom located in sunny Las Vegas and The Pug Mom's founder, Alexa!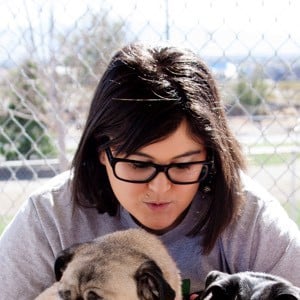 What caused you to get into pet sitting?
I've always been the go to person for my friends and family when they are in need of pet care. After adopting my pugs and becoming super supportive of the local pug rescue, I wanted to be able to help all dogs in need of a pet sitter and all pugs in need of medical care. So The Pug Mom was created to provide pet care for all and raise money for the pugs!
What is the most fulfilling part of owning a pet sitting business?
I donate a portion of my profits to the Southern Nevada Pug Rescue! (www.rescuepugs.com) It's just the best feeling, knowing that I'm helping the community every day doing what I love to do. It's not about the business, it's about helping others!
What is the most challenging?
Not being available for everyone. I do work by myself and the hardest part when everyone needs you at the same time as others.
Where do you see your business in 5 years?
I slowly started The Pug Mom almost 1 year ago and so far I have raised over $500 for SNPR. My goal for 5 years will be over $5000!
What has Time To Pet changed the most about how you run your business?
I'm indecisive, I'm picky and I have to be organized at all times. Time To Pet has helped me become more organized, passionate about what I do and it surprises my new and returning clients with how convenient and easy to use the system is. The software is affordable, I can access it on the go with my iPhone and the support team is always there when I need advice!
Be sure to check out The Pug Mom at www.thepugmom.com