One of the earliest things we learned here at Time To Pet is that no two pet sitting or dog walking businesses are the same. Because all of our customers run their businesses in their own unique ways - we've worked tirelessly to include as much customization into our system as possible. Today - we are very excited to announce that we are adding to our Custom Staff Rates tool!
Historically - only the core service (like 15 Minute Dog Walk) could have a custom staff rate. For example - you may pay most of your team $7 per this service but some senior members made $8.
Starting today, pet care businesses using Time To Pet can now set custom staff rates not only for the core services in Time To Pet but also extra pet rates, weekend rates, after-hours rates, and holiday rates!
So for that 15 Minute Dog Walking service - you can set custom rates for how much you pay your team for each extra pet, for the after hours surcharge and for the weekend surcharge.
To set these custom rates, just navigate to the "Rates" tab for any staff member and you can see all of the additional custom rate options.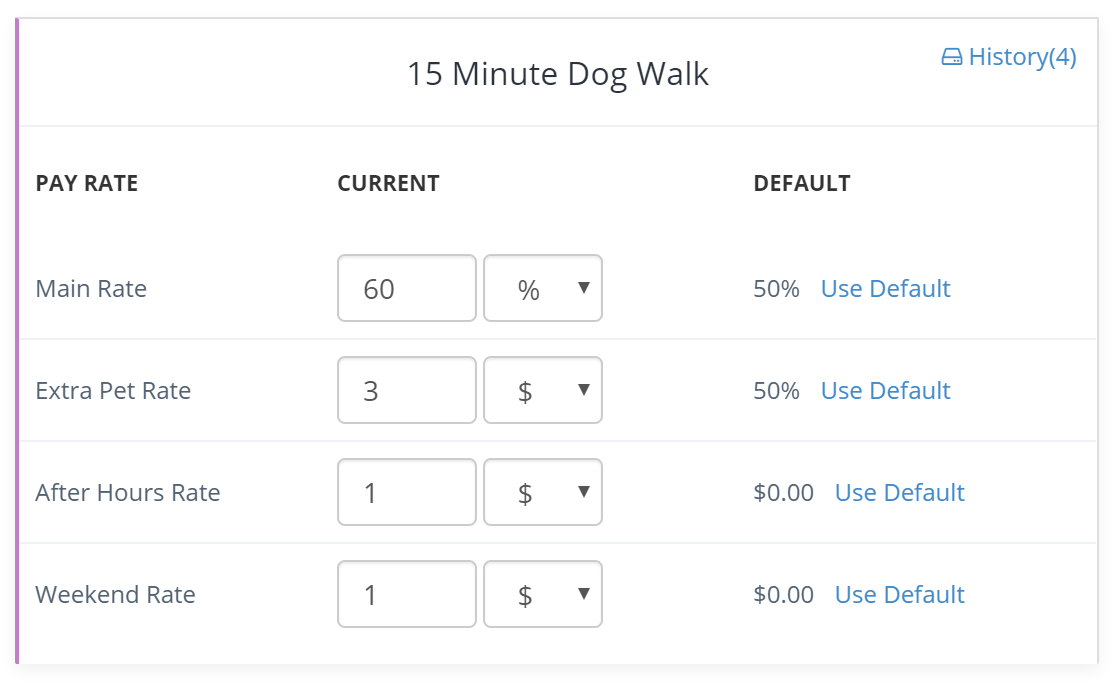 At the top of the screen - you can also set a custom staff rate for holiday fees as well.

We've also made the process of updating staff rates even more transparent. Each service now includes a "History" section where you can see all changes made to the associated rates for that service.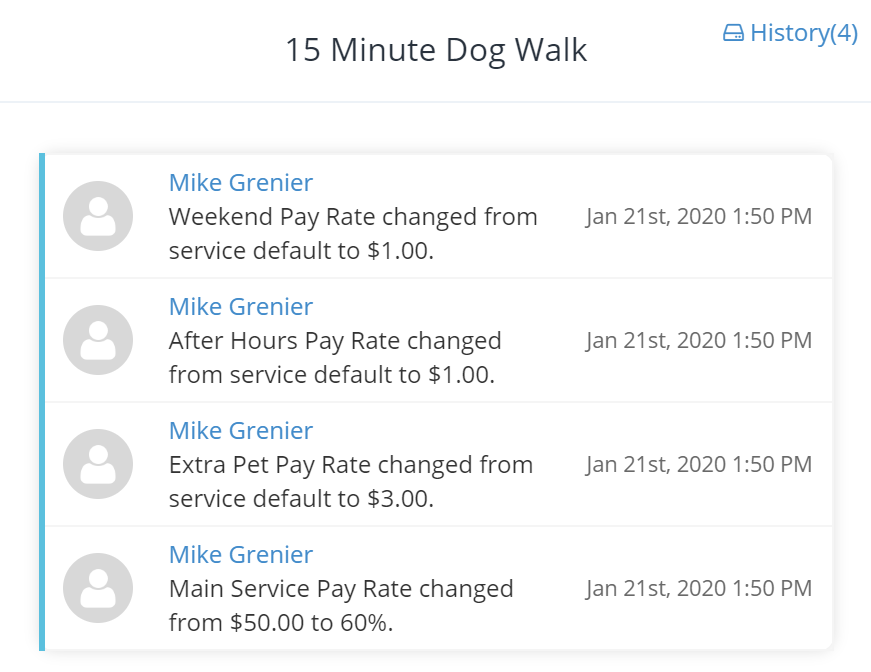 In addition to the updates to custom staff rates - we've also added a new "Pay Rates" report found in the Pay Center. This report makes it very easy to see all of your staff members and what they make for different services. Any custom rates are highlighted for you.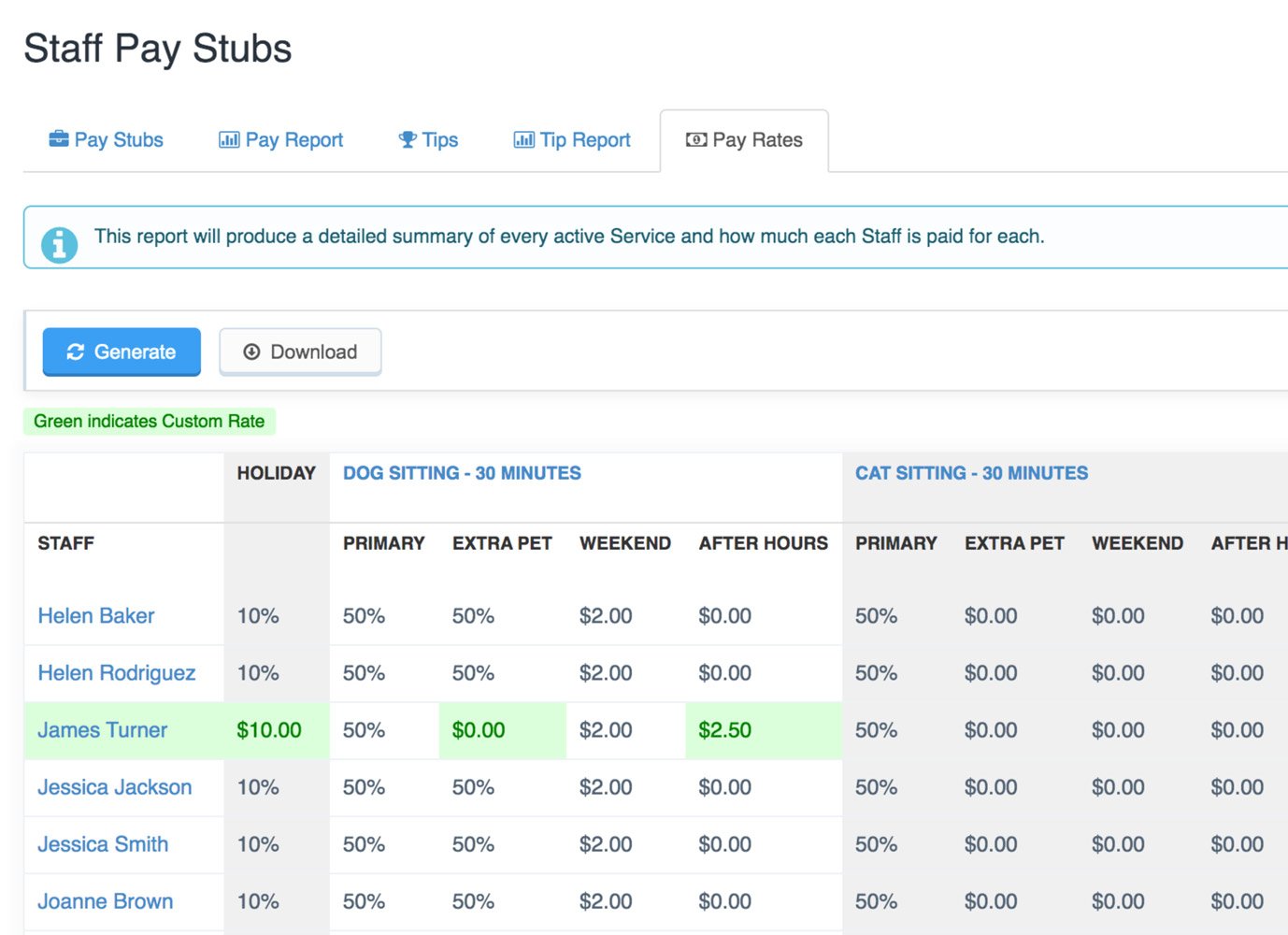 Need to make a change to any of the rates for a staff? Just click on their name to jump to their staff profile!
Did you see our updates from December? Check them all out
here
!